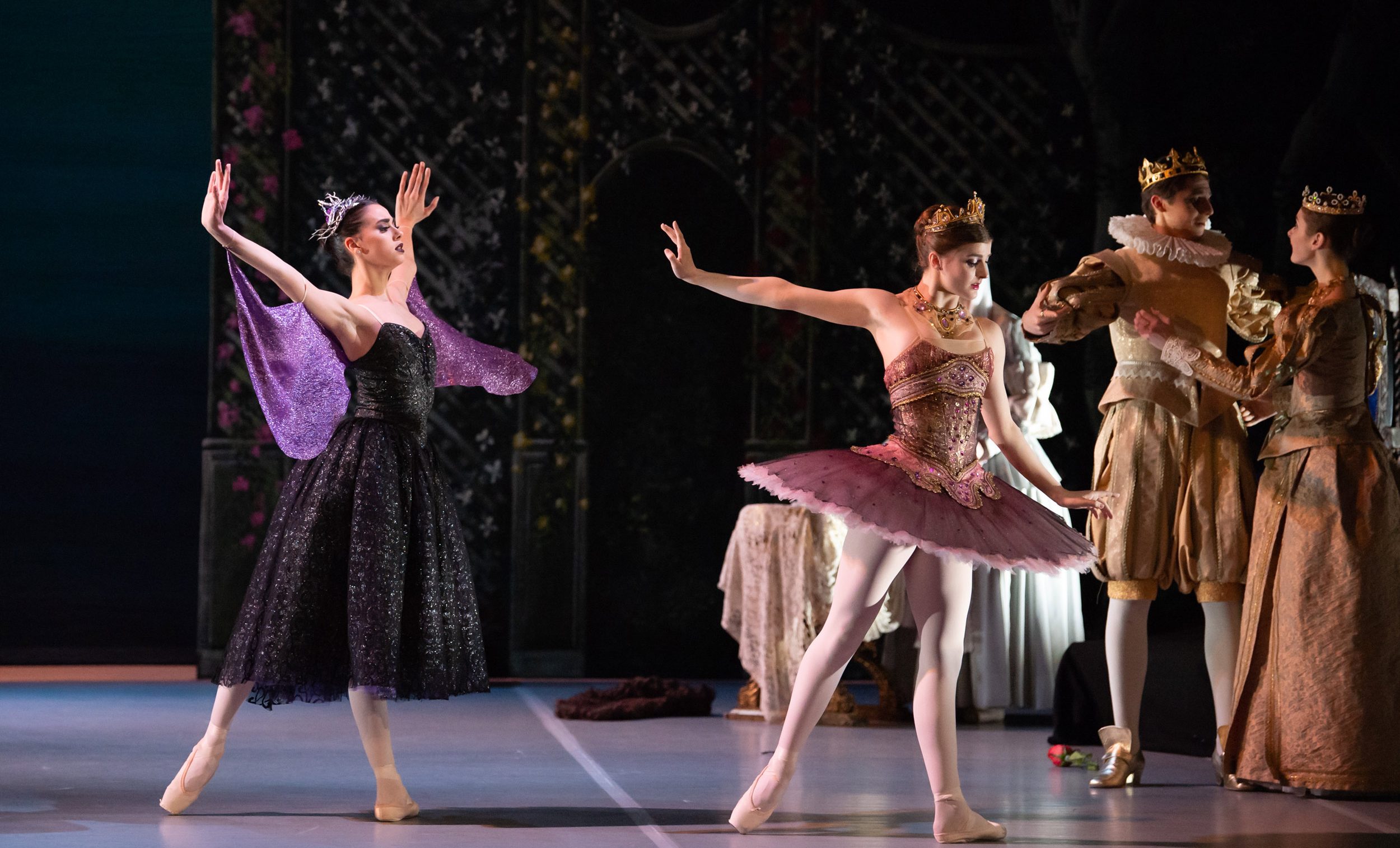 Phoebe Schembri on dancing in My First Ballet: Sleeping Beauty
18 Apr 2019
We chatted with English National Ballet School student Phoebe Schembri about the first ballet she ever saw, touring with My First Ballet: Sleeping Beauty and the roles she will be performing in it.
What or who inspired you to take up ballet? Can you remember the first lesson or performance you attended?
I was about 3 years old when my parents decided to put me in a ballet lesson: I was following in my two older sisters' footsteps, who both used to dance. My ballet teacher at the time told my parents: "this girl has got talent and she hopefully is going to accomplish great things in the future!"
Unfortunately I can't really remember the first performance I ever watched: my Dad told me it was a school performance of Coppélia which both my sisters were in. I was very small and constantly crying, so my parents had to sit all the way at the back, barely being able to see anything!
What did it mean to you to get a place at English National Ballet School?
Before joining English National Ballet School, I was attending academic school during the day and ballet classes in the evenings. I always worked my hardest to get good grades in my examinations and after my GCSE's, I knew I didn't want to stay in my home country, Malta, as there are not a lot of opportunities for ballet dancers.
I decided to audition for some of the top schools in the UK and when I got accepted into English National Ballet School it meant that I was going to be doing what I loved all day everyday and learn a lot of new and exciting things. I was very happy!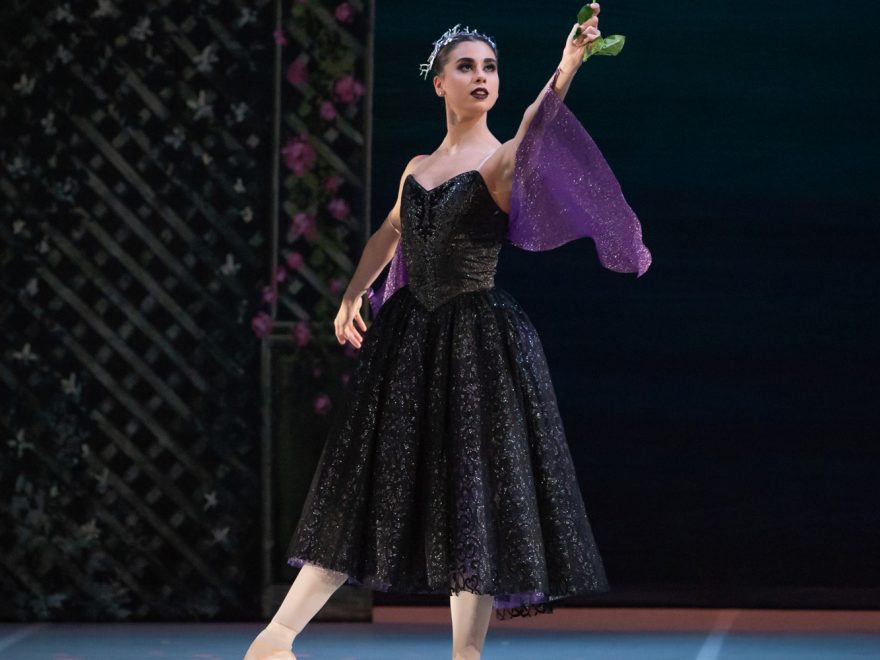 Phoebe Schembri as Carabosse in My First Ballet: Sleeping Beauty © Photography by ASH
Tell us about dancing in My First Ballet: Sleeping Beauty.
It's a really good opportunity to be exposed to performing everyday, to tour life. It's like a glimpse of what it would feel like to be in a company. This experience is making me a more professional dancer, in the way I work and in the way I dance.
This opportunity also means that I am going to be able to share my dancing with children, and I hope that it will inspire them to get involved with ballet and enjoy it as much as I do.
Which roles are you rehearsing?
I've been rehearsing both Carabosse and Aurora.
With Carabosse, I enjoy being able to play a character that is different: she gets upset and frustrated when things don't go her way. For Aurora, she is that sweet, innocent, young girl, celebrating her 16th birthday, falling in love and is getting married. It's nice!
The most interesting thing about these roles is that they are very different and require different emotions and feelings, so it's challenging to tap into one character for one performance and then switch it up to become a different person for another performance.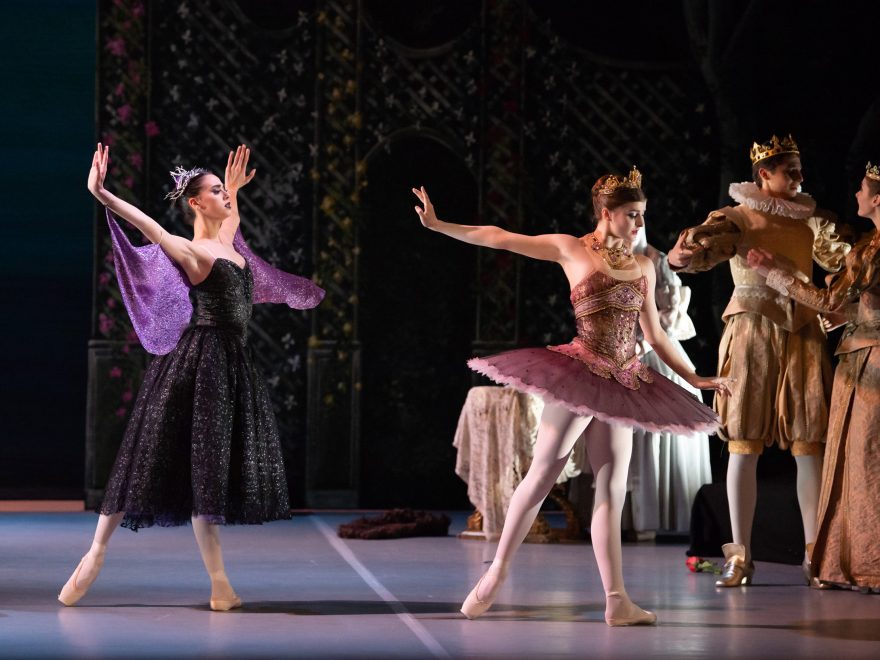 Phoebe Schembri as Carabosse and Alexia Norris as Lilac Fairy in My First Ballet Sleeping Beauty © Photography by ASH
What are your career plans and aspirations?
I hope to get a job in a company wherever that might be. I want to continue growing as a dancer and I want my passion for ballet to grow even bigger than it already is.
I want to inspire children and people of all ages to get more involved in the dance world, whether that be taking ballet classes, attending more ballet performances or appreciating this type of art form more.
My First Ballet: Sleeping Beauty tours in London, High Wycombe, Richmond, Manchester, Oxford and Tunbridge Wells in Spring 2019. Book your tickets now.