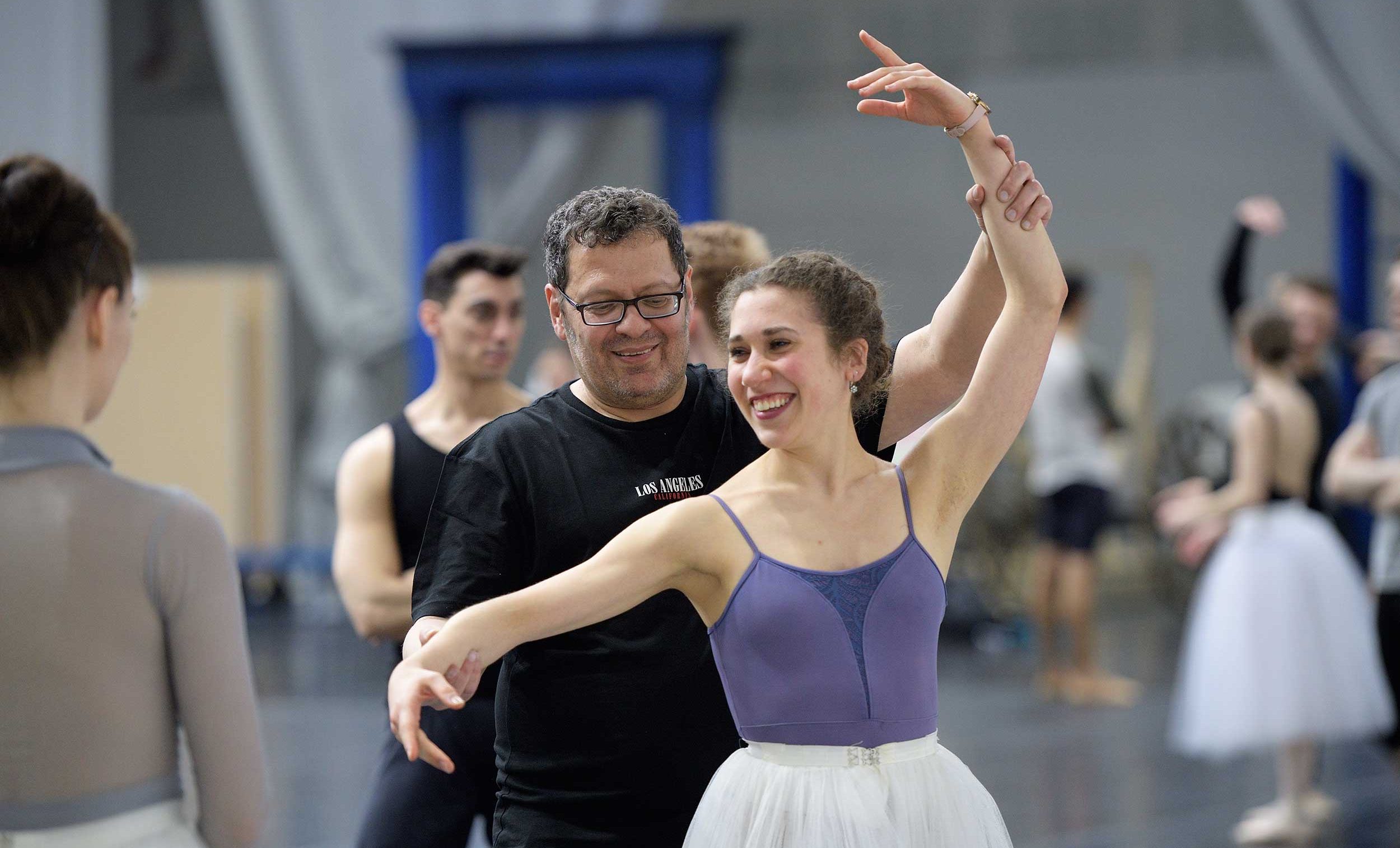 Meet the new faces in our Artistic Team
19 Aug 2019
First off, what motivated you to apply for this role at English National Ballet, and what were your impressions of the Company before joining?
Renato: I decided to apply for this job for multiple reasons.  First and foremost, London is where I call home and I wanted to be part of a dance company that has a broad repertoire ranging from the quintessentially classical down to the cutting-edge contemporary styles. It sounded like a very exciting place to be: I had been doing this job internationally for several years and there it was, the opportunity to work in my home city! I also had frequently been a guest teacher with English National Ballet, and always enjoyed the experience.
I had seen and watched the Company perform for many decades now, not only in London. The very first time I saw them it was in Turin, Italy in 1987 at the Teatro Regio where I then danced. I saw this company under no less than six different Artistic Directors. There has always been a place for English National Ballet in my heart.
Laurent: I was following the company on Instagram and Facebook and seeing how Tamara Rojo was bringing a lot of modern repertoire into the Company. I saw online that ENB was looking for a Ballet Master and I was like "You know what, why not?". I have experience as a Guest Teacher, something very different to coaching full-time. I wanted to settle down a bit and not travel all the time, so this is a great fit.
Mayumi: I thought it might be the chance to work in one of the world's leading ballet companies which has a wide range of repertoire and amazing dancers. I also saw a lecture that Tamara Rojo gave to the young dancers at Prix de Lausanne, from that I thought that I would like to work with her as a director because I couldn't agree more with what she was saying. My impression of the Company when auditioning and from what I've seen of them online can be summed up in just one word: "fantabulous". It will be even better with the new building and putting myself in that environment.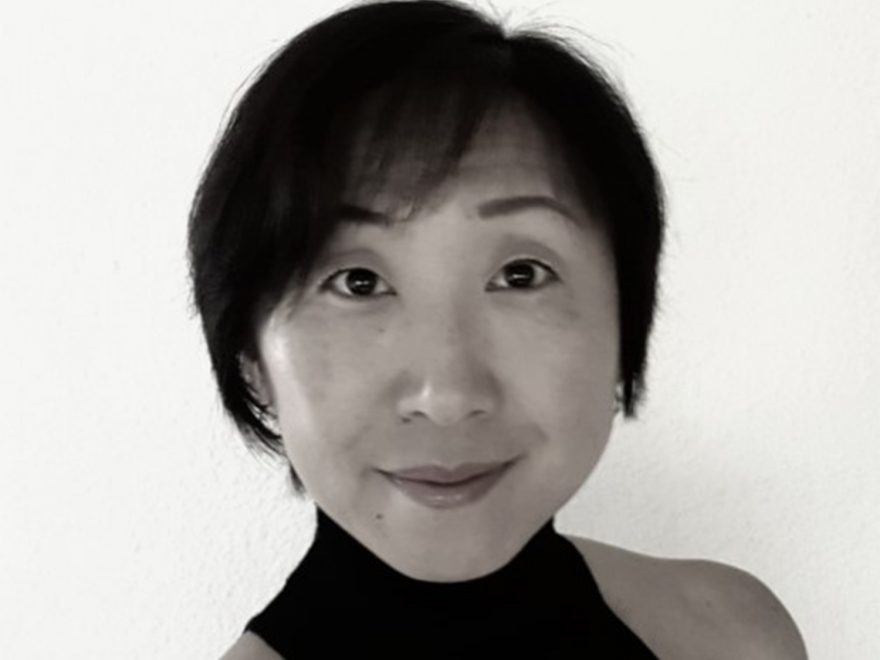 Laurent and Renato – both of you joined ahead of Cinderella in-the-round at Royal Albert Hall. What has it been like working with our dancers so far? What was it like working at our old home, Markova House?
Renato: I TRULY like working with the dancers of English National Ballet: there have been not many workplaces where I arrive happily singing and whistling every day. What is great is that even approaching my 60th year of life I still learn so much in every sense. And I ALWAYS go home having a positive and human experience to enter in my diary. I teach these wonderful dancers and they teach me a lot as well. They are a great bunch of people: I am very proud of being one of their mentors.
I have a special fondness for Markova House, of course, it has history engraved on its walls, yet I cannot wait to start working in the new building. I feel privileged to witness this great new move.
Laurent: From day one, they asked me to coach the Principals. I had a great time honestly, everyone was so friendly to me. It was really easy. Yes, I'm very excited for the move to London City Island – there will be four studios and there will be more spare studios to coach.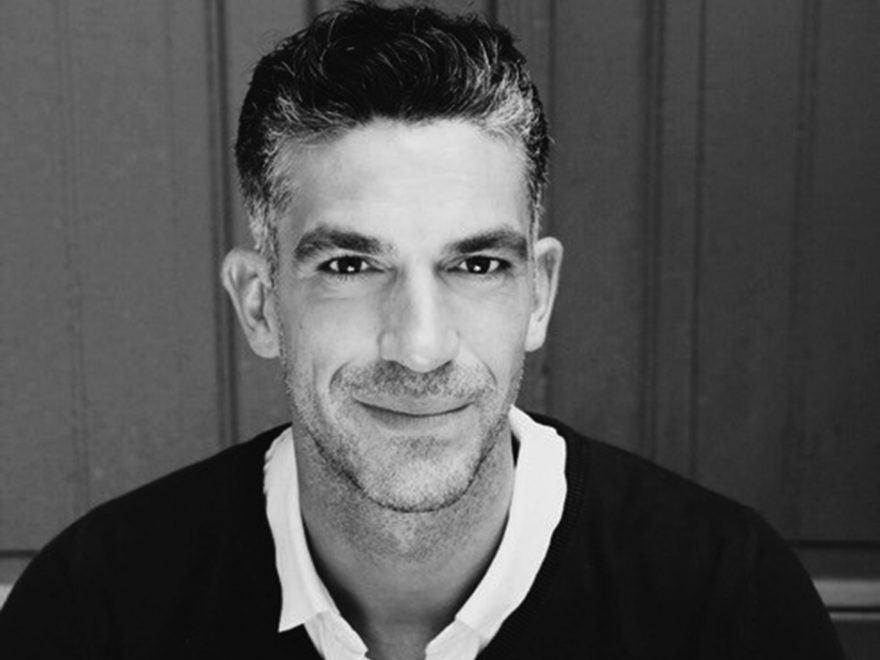 Who are some of the creative voices and dancers that inspire you, and why?
Renato: I have a whole Pantheon of creative gods. To name a few: the film maker Luis Buñuel (who taught me how surreal life is), the choreographer George Balanchine (who made me able to SEE dance), Tamara Rojo (who made me able to FEEL dance), my previous Artistic Director Bridget Breiner (who believed in me as a choreographer), my twin brother Mauricio Paroni de Castro (who is a theatre director and taught me all I know about being in stage), some modern Hungarian composers Bartòk, Ligeti, Kodály (who transport my soul into a feast of rhythm , harmony and melodic poetry) and the painter Paul Klee (who gave colour to my vision of life).
Laurent: I have many! My repertoire is large so I'm not going to name all of them. Working with David Dawson, William Forsythe, Marco Goecke, Stijn Celis was amazing. I was lucky to work with them and be part of their creation process. These four have really inspired me.
Mayumi: Children, including my daughter. They are not artists, but on the other hand, they are at least for me. They are full of surprises and remind me to stay observant, curious and honest with myself.
There are so many dancers that have inspired me, for example Cynthia Harvey, Alessandra Ferri, Monique Loudières and Eva Evdokimova. They were all so amazing on stage and we all knew they had been working so hard to get where they were, but I didn't see the effort at all; they were dancing on stage like they were born to be top-class ballerinas. Two of them I worked with, and they are also beautiful people.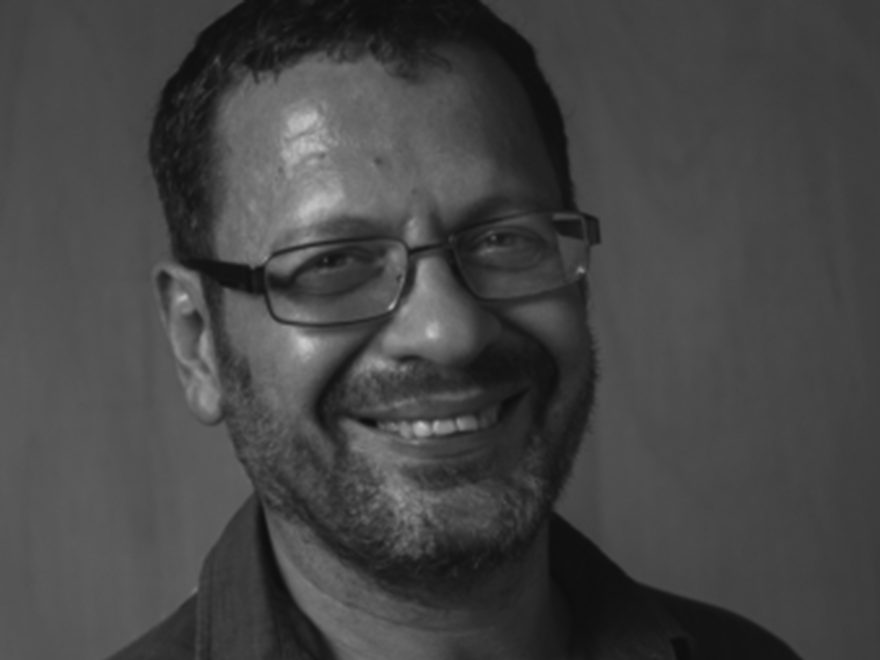 Do you have a favourite dance work or choreographer?
Renato: Three favourite works: La Sylphide, Giselle and Ballet Imperial. Three favourite choreographers: Auguste Bournonville, George Balanchine and Merce Cunningham.
Laurent: I'm open-minded I have to say. I spent seven years in Stuttgart Ballet, so I've done a lot of John Cranko repertoire. I've also done a lot of John Neumeier, and Kenneth MacMillan, who had created some pieces for the Stuttgart Ballet. I also did Manon in Dresden. Glen Tentley: I worked with him while he was still alive. I also love Balanchine and Robbins.
Mayumi: Oh, I have too many! My favourite full-length ballet is Onegin, it has always been number one. I used to love dancing Balanchine and Forsythe pieces (unfortunately I didn't get to do many). Any choreographers who are musical, I enjoy watching their pieces and working with them. Now I'm interested in work by Alexander Ekman and Gustavo Ramirez Sansano.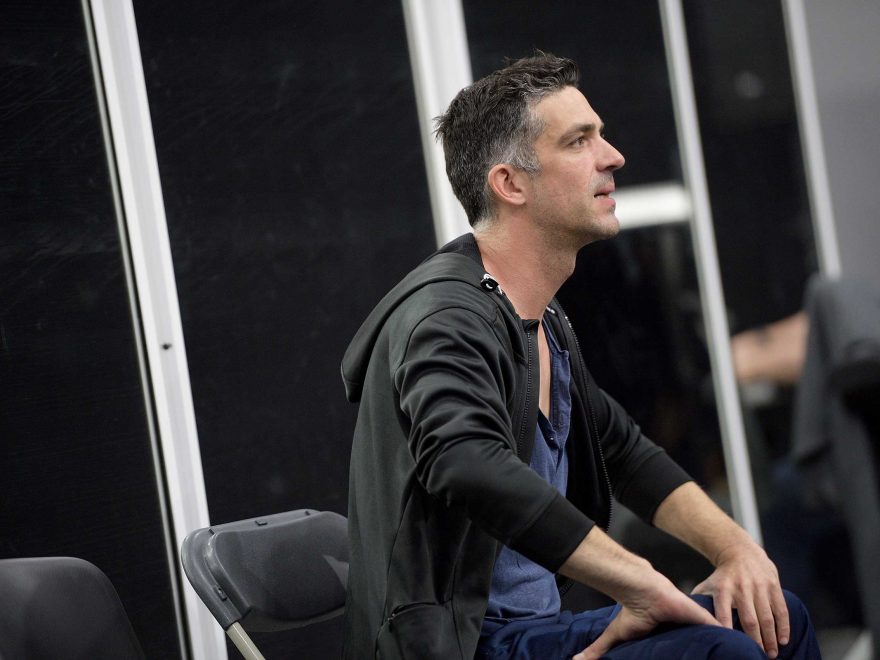 Laurent Gilbaud in rehearsals © Laurent Liotardo.
Tell us about the process of coaching dancers. How do you work with them?
Renato: I endeavour to work with the dancer and for the piece of work. My first quest is:  how can I get the dancer's movement and soul to meet the essence of the piece and make it their own?
It depends on what is the piece and what I know about the piece. The more I know, the better. Sometimes I work intuitively, sometimes I must do a lot of research before setting foot in the studio.
A lot also depends on who is the dancer and how much I know about the dancer: it is a very human relationship.
I tend to start taking care of the technical accuracy of the piece (I try to help the dancer overcome the technical hard points), followed by the rhythm, style and what to present to the audience. Then wherever I can I try to make the dancer feels he OWNS the piece and can give himself wholeheartedly to it.
When it comes group dance and corps de ballet, I try to make it precise and make the dancers enjoy the experience of moving as a group which is a wonderful collective skill and can reach the audience in many many ways.
Laurent: Honestly, I'm trying to do the opposite of what I didn't like. When I was a dancer, and had a Ballet Master coaching me, sometimes they put so much pressure on me that I couldn't work. So I'm always trying to relax the dancers – making jokes. I can see that makes their faces relaxed, and then I can ask anything I want, and they can do it, they don't feel stressed. I don't want to put any pressure. You can still have a lot of discipline and work in a very nice atmosphere.
Everybody is different and we need to give the freedom to the dancer to interpret the roles themselves and to still be themselves artistically.
Mayumi: I interact with dancers as equals. My role is to help dancers and to put the best on stage, which I am good at (I believe!). So, I always try to keep the positive vibes and I never give up helping dancers physically and emotionally until the limit.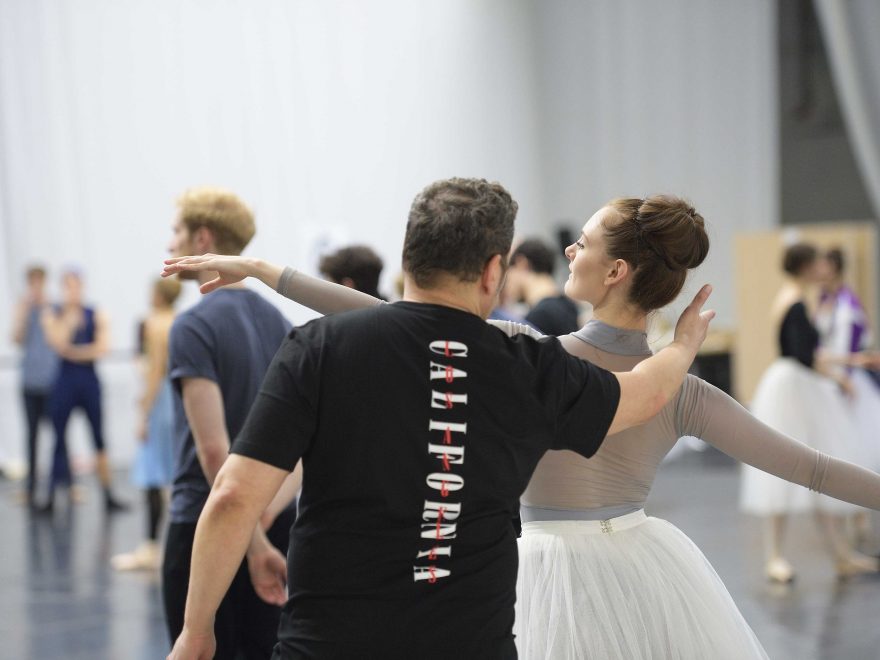 Renato Paroni de Castro coaching Artist of the Company Angela Wood © Laurent Liotardo.
What do you hope to achieve with the dancers of English National Ballet?
Renato: I want them to achieve their best potential as dancers and human beings.
Laurent: In Germany, I learnt a lot of contemporary repertoire, which really helped me improve my classical technique. I'm hoping to bring more of that fluidity to the dancers in their classical repertoire.
Mayumi: Perfection and satisfaction, which I could not quite get as a dancer myself, but I feel is possible with English National Ballet.
Our 2019/2020 season is now underway! Performances start in September with Akram Khan's Giselle at Sadler's Wells, followed by a national tour of Cinderella, Le Corsaire and Nutcracker. Book now.