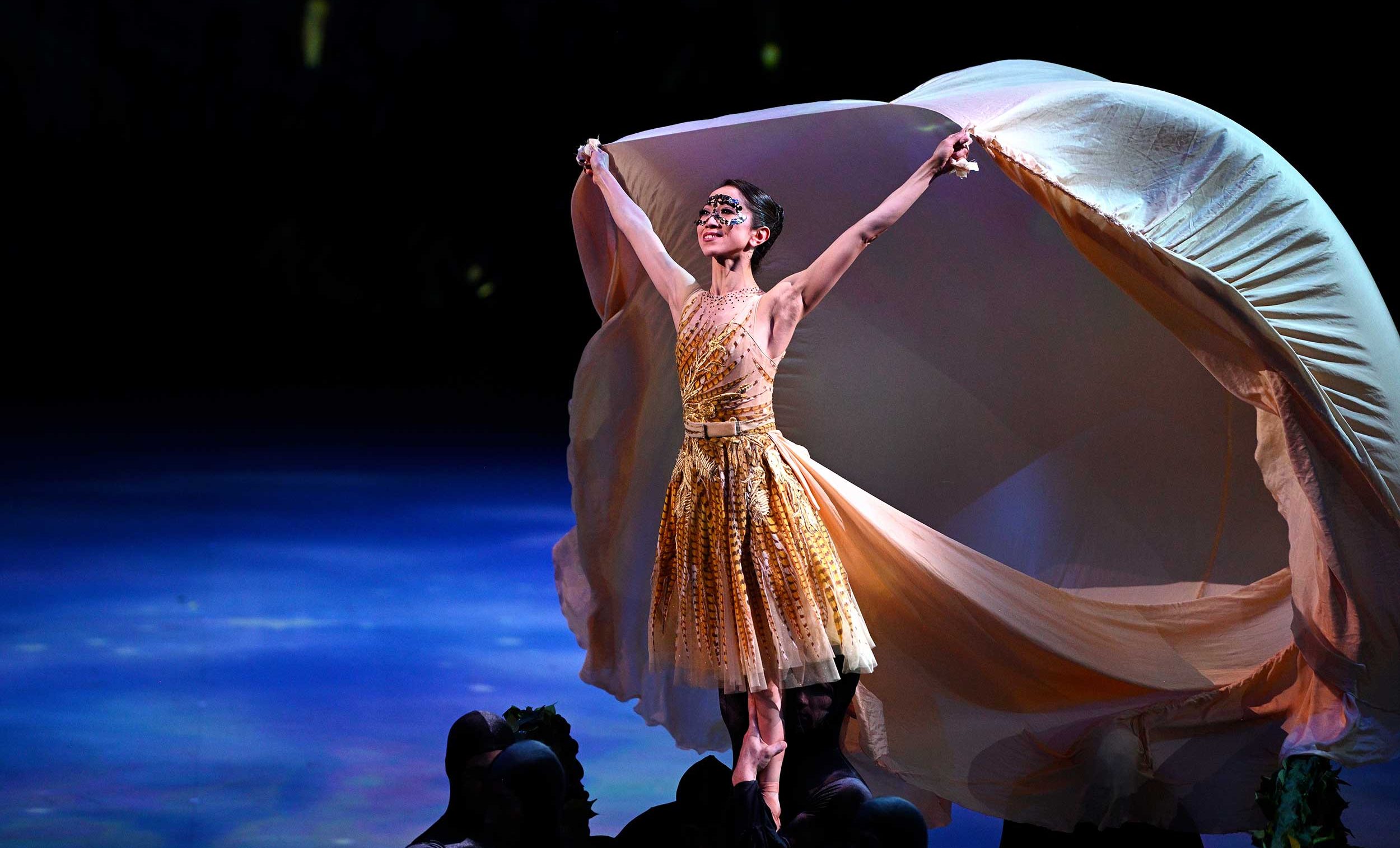 Meet Christopher Wheeldon's Cinderella
01 Jul 2020
Discover more about the heroine of Christopher Wheeldon's Cinderella. We're showing a performance on Facebook and YouTube from Wed 8 Jul 7pm BST, for 48 hours.
"Wheeldon's conception of Cinderella is not as an ash-begrimed victim but of a defiant young woman who rejects her father's choice of an inappropriate and controlling new wife, Hortensia. The girl is feisty and defiant when necessary and prefers to choose a subservient role in the family, but she is not the skivvy of the popular fairy tale" (Dance Europe).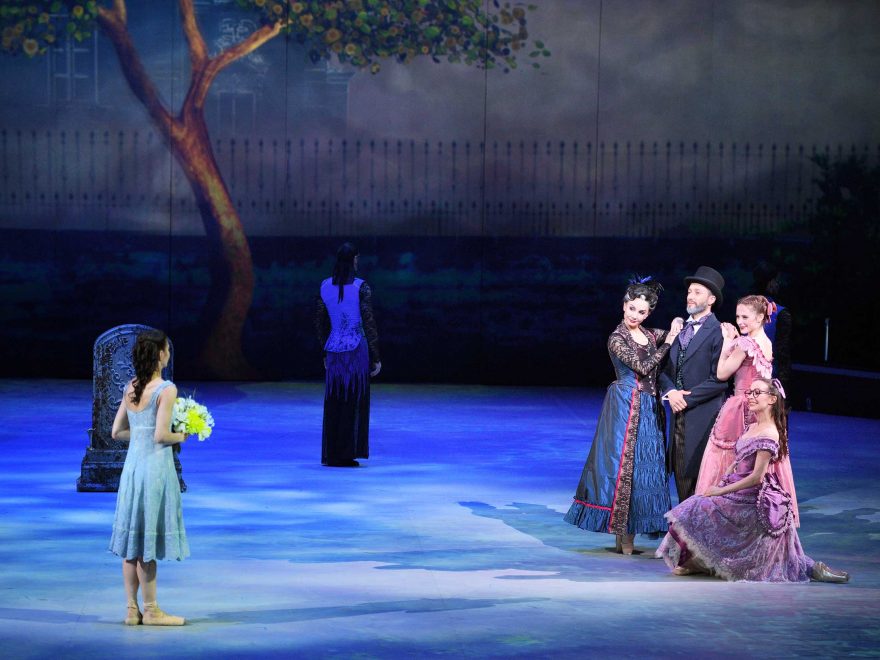 English National Ballet in Christopher Wheeldon's Cinderella in-the-round © Ian Gavan.
"I decided to go a little bit closer to the Brothers Grimm version of the fairy tale: rather than there being a fairy godmother, there is the spirit of a tree" said Christopher Wheeldon. "We use puppetry, there's a big very beautiful, giant animated tree, all sorts of woodland creatures that the tree conjures at the end of the first act."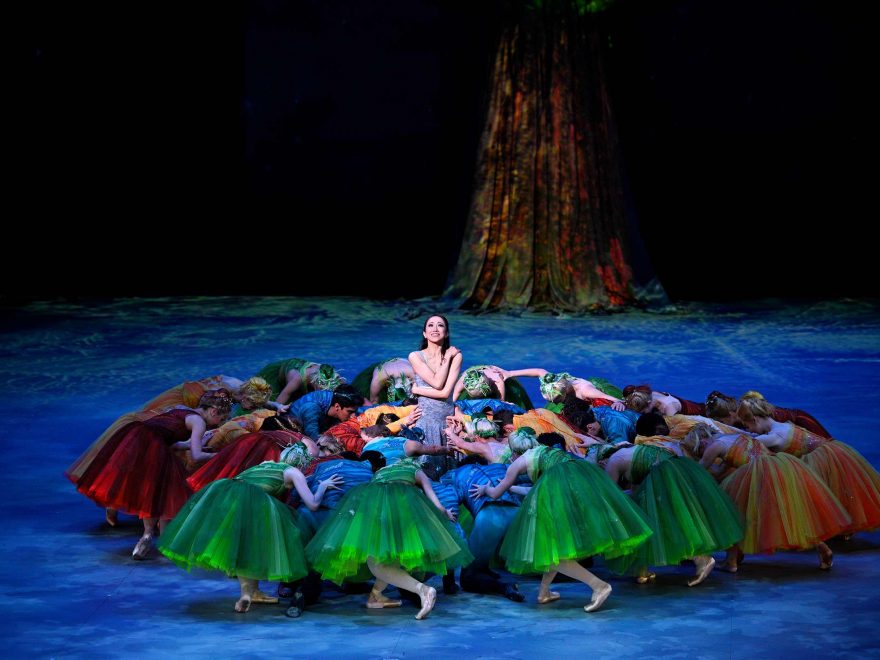 Erina Takahashi in Cinderella in-the-round © Laurent Liotardo.
This "spirited and kind-hearted Cinderella" (The Stage) is watched over by four Fates who guide our heroine on her destiny to a happy-ever-after with the Prince. In addition to the Fates, "four sets of spirits, the "seasons," teach Cinderella how to dance, while endowing her with gifts of lightness, generosity, mystery and fluidity" (Bachtrack).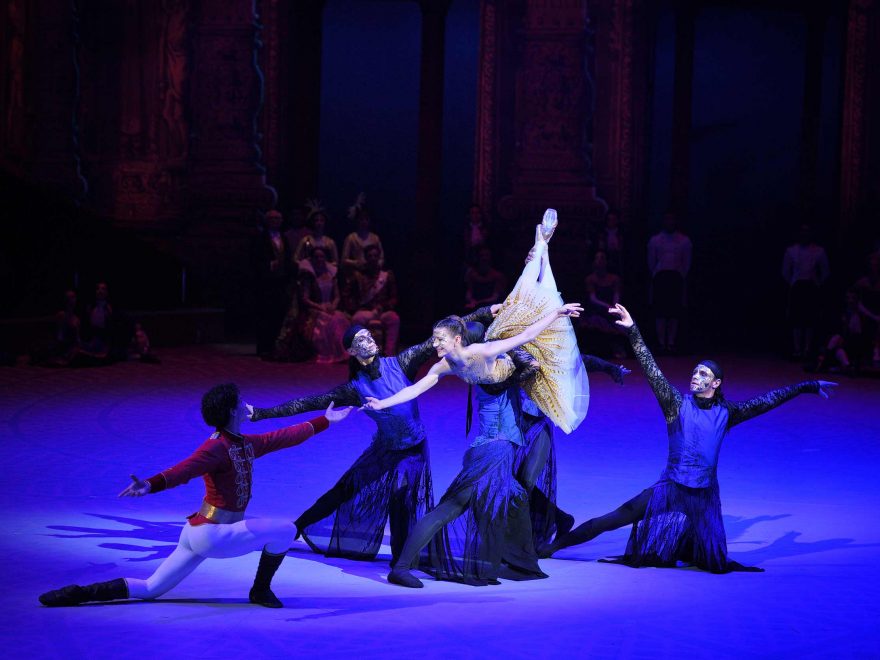 Alina Cojocaru and Isaac Hernandez in Cinderella in-the-round © Laurent Liotardo.
Rather than love at first sight, Wheeldon has the Prince and Cinderella meet before the ball. In disguise as a beggar, the Prince visits her home where Cinderella shows him true kindness (unlike her Stepmother and Stepsisters). It is Cinderella's generosity, rather than her transformation for the ball, that first catches the eye of Prince Guillaume.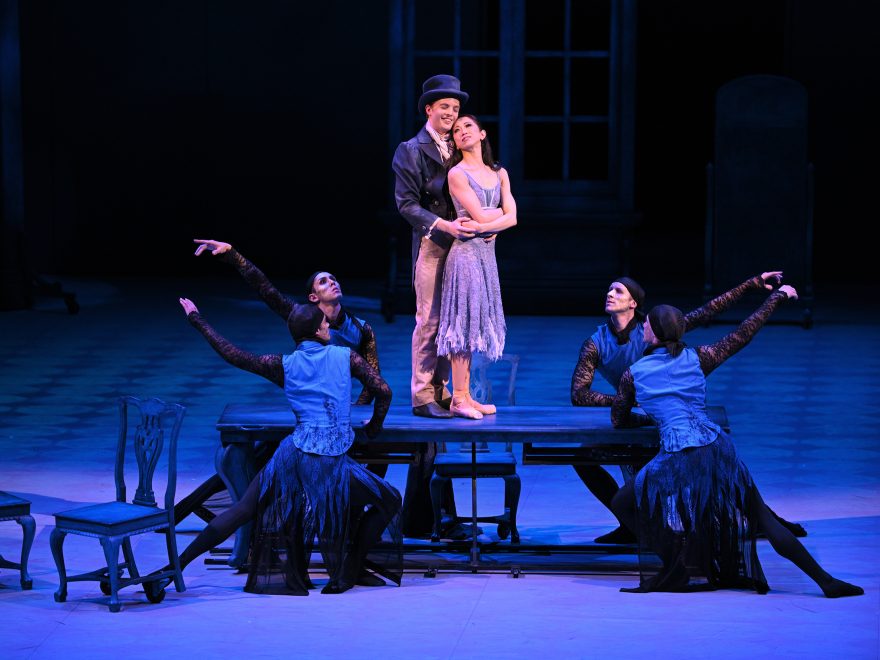 Joseph Caley as Prince Guillaume (disguised as a beggar) and Erina Takahashi as Cinderella in Cinderella in-the-round © Laurent Liotardo.
Christopher Wheeldon "offers us a generous and optimistic young woman who overcomes the obstacles to her happiness with wit, ingenuity and earth-magic" (The Observer), "a Cinderella we can really care about" (Financial Times).