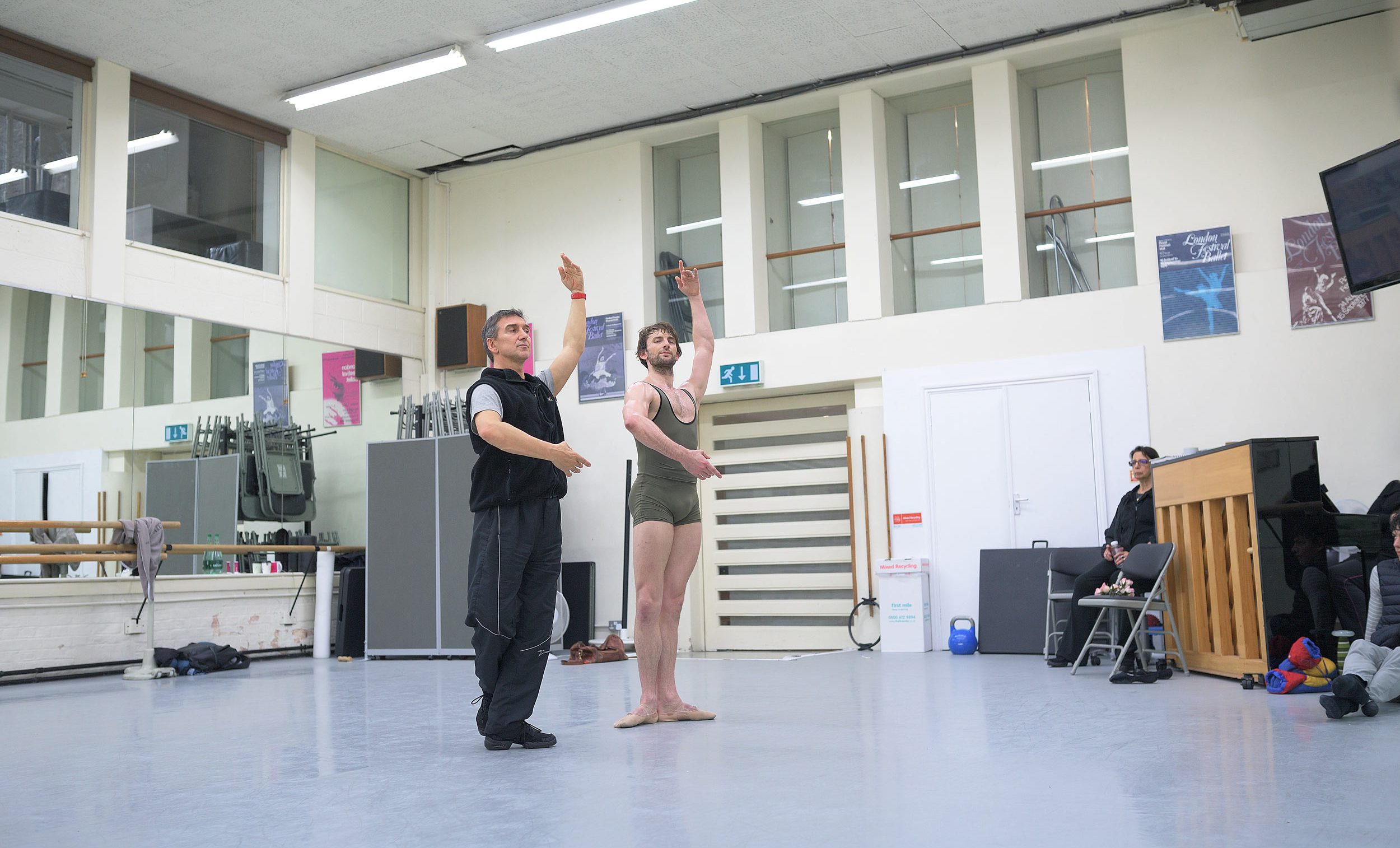 Interview with Julio Bocca
30 May 2018
Julio Bocca has joined us as Guest Repetiteur, teaching Kenneth MacMillan's The Sleeping Beauty to our dancers. We are honoured to have this renowned dancer and teacher, who worked on MacMillan's original 1987 production, in our studios.
Who are some of the creative voices that inspire you, and why?
Talking about my career as a dancer, my mother inspired me a lot, and then all the great dancers I got to work with over the years. From Vladimir Vasiliev, Mikhail Baryshnikov, Natalia Makarova, Noëlla Pontois, Carla Fracci, and of course Alessandra Ferri and Nina Ananiashvili, who are great friends of mine.
I also learnt a lot from working for 20 years at American Ballet Theater under three different directors, and then at other companies around the world: the best is to get your own experience.
Do you have a favourite dance work?
Simply being able to dance and being on stage is what I love most. But of course to perform roles in MacMillan's Romeo & Juliet or Manon… I always felt that these works were created for me, even though they were not. MacMillan was always the choreographer I got on with the best.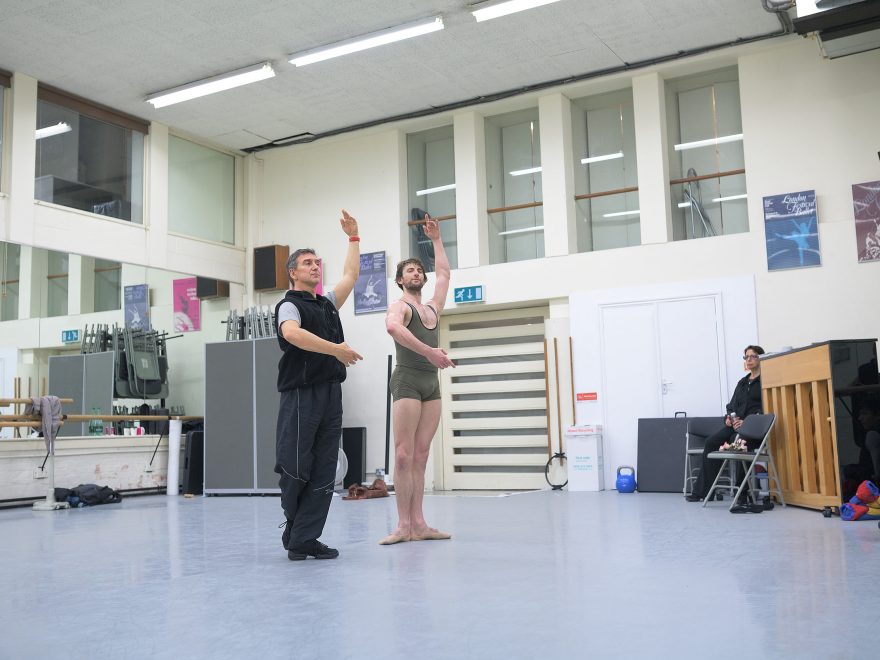 Julio Bocca and Aaron Robison rehearsing The Sleeping Beauty © Laurent Liotardo
Actually, you'll be teaching MacMillan's The Sleeping Beauty. What is special about this piece for you?
I was lucky to work on its creation at American Ballet Theater, back in 1986-87. It was my first year with the company, I arrived from Argentina, aged 19, as a Principal. Imagine what it felt like, to be in New York, to learn this important repertoire, different from what I was used to!
And then to be in the studio with MacMillan himself: it was incredible. From the start we had a good chemistry, which was useful for me to feel free.
Sir Kenneth will always have a special place in my heart and in my career – not only because of The Sleeping Beauty but because of how respectful and enthusiastic he was about my dancing.
How does it feel to be back in London?
To come back to London and work on MacMillan with English National Ballet is magical. I feel very nervous: there's a sense of responsibility, and I remember the first time I saw ballet in London, it was English National Ballet!
Tell us about the process of coaching dancers? How do you work with them?
I love sharing my experience – which is a long one! – and I am still learning how best to do it.
Things have changed a lot since I danced, and I have learnt to communicate with dancers my love and respect for dance and the steps, which is what us coaches demand of them every day.
English National Ballet performs Kenneth MacMillan's The Sleeping Beauty at the London Coliseum, 6 -16 June 2018. Book your tickets here.