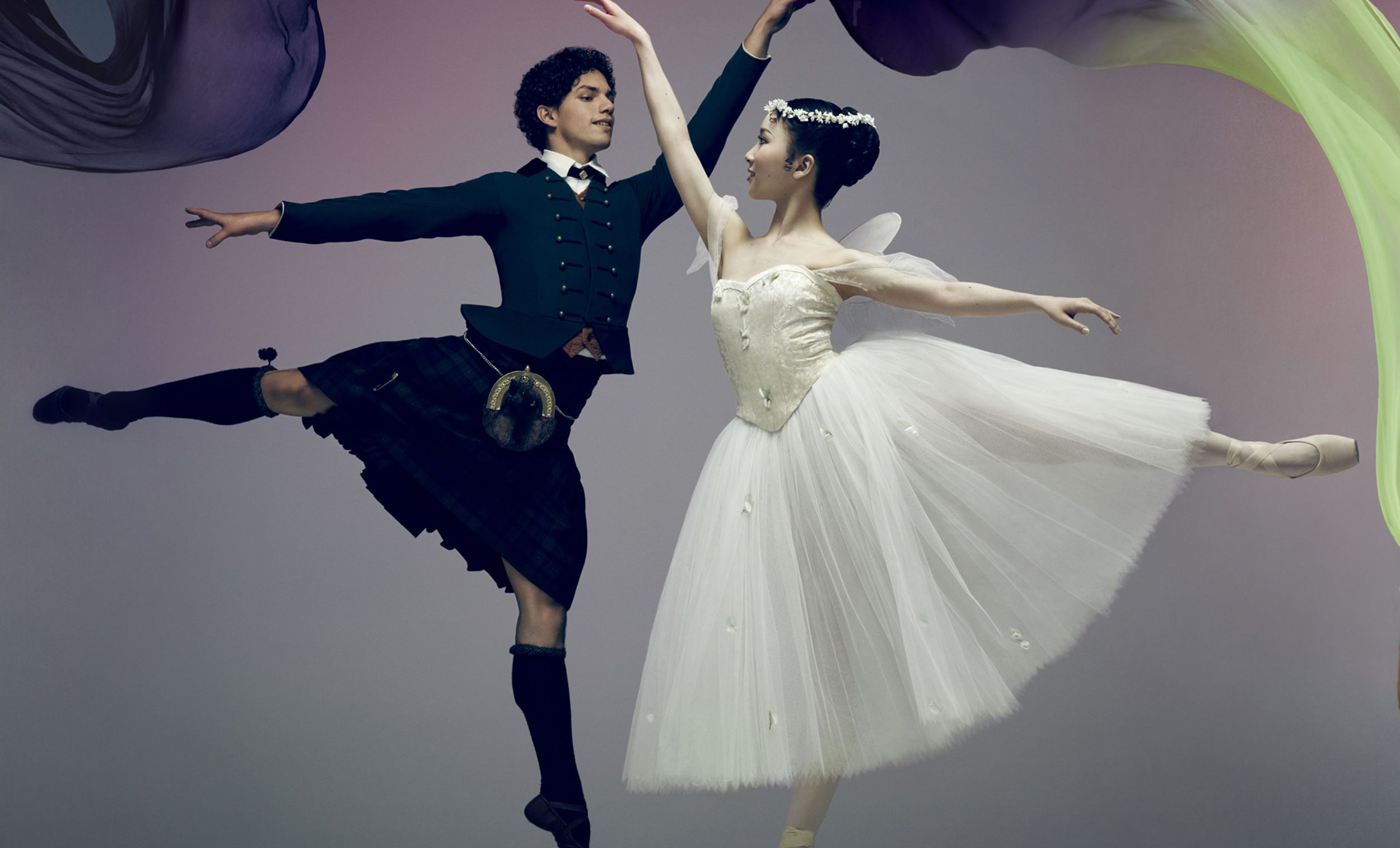 Five things about La Sylphide
30 Sep 2017
Five fascinating facts about the captivating ballet.
La Sylphide, a recreation of August Bournonville's version by Frank Andersen and Eva Kloborg, is available to rent on Ballet on Demand.
Bournonville's production is actually an adaptation of an 1832 French ballet by Filippo Taglioni, which signalled the dawn of a new, Romantic era of ballet, but it is Bournonville's interpretation that's still performed around the world. It is not only one of the oldest ballets in existence, but a pillar of the Romantic tradition.
Here are five facts about this captivating ballet:
1) Really want to be sylph-like…?
A sylph, like the one our hero James is bewitched by, is a mythological spirit of the air. As far as we know, the term first appears in the 16th Century works of a Swiss physician, alchemist and astrologer called Paracelsus. But the word itself might be a portmanteau (two words joined together) from the Latin sylvestris and nympha, roughly meaning 'forest nymph'. Paracelsus describes them as 'invisible beings of the air'. The other three 'elemental spirits' Paracelsus coined are Gnomes (earth), Salamanders (fire) and Undines (water).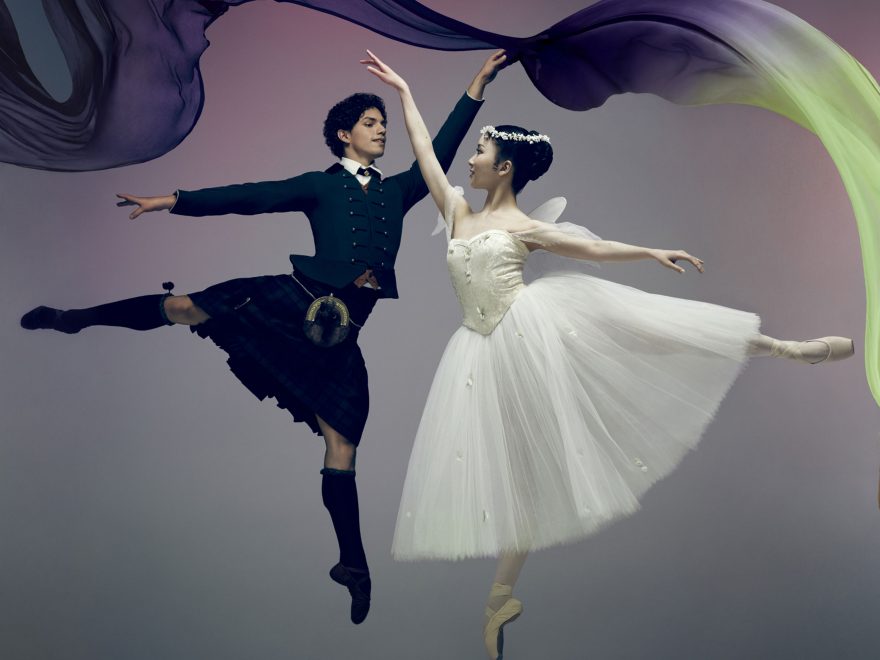 Isaac Hernández and Rina Kanehara, La Sylphide. Photo © Jason Bell. Art Direction and Design: Charlotte Wilkinson Studio
2) In a land, far, far away
The story is set in Scotland. Why? Because back in the 1800s, Scotland was thought of as an exotic, faraway land. And it must be said, the ethereal mists of the Highlands certainly spark the imagination – and perfectly suit this ballet's supernatural themes.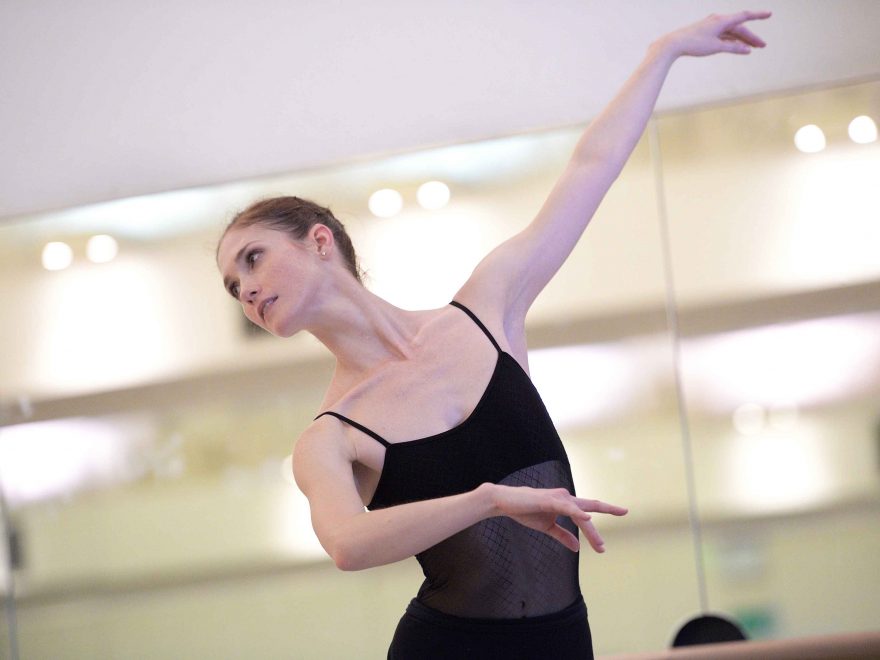 Alison McWhinney in rehearsals for La Sylphide © Laurent Liotardo.
3) The beauty of youth
Bournonville himself originally wanted to do a revival of Taglioni's 1832 version of the ballet. The only reason Bournonville came up with his own take on La Sylphide was because the Paris Opera demanded too much money for the score by Jean-Madelina Schneitzhoeffer. But that opened the door for the 19 year old Norwegian composer Herman Severin Løvenskiold to have a crack, and it's now the work he's best known for.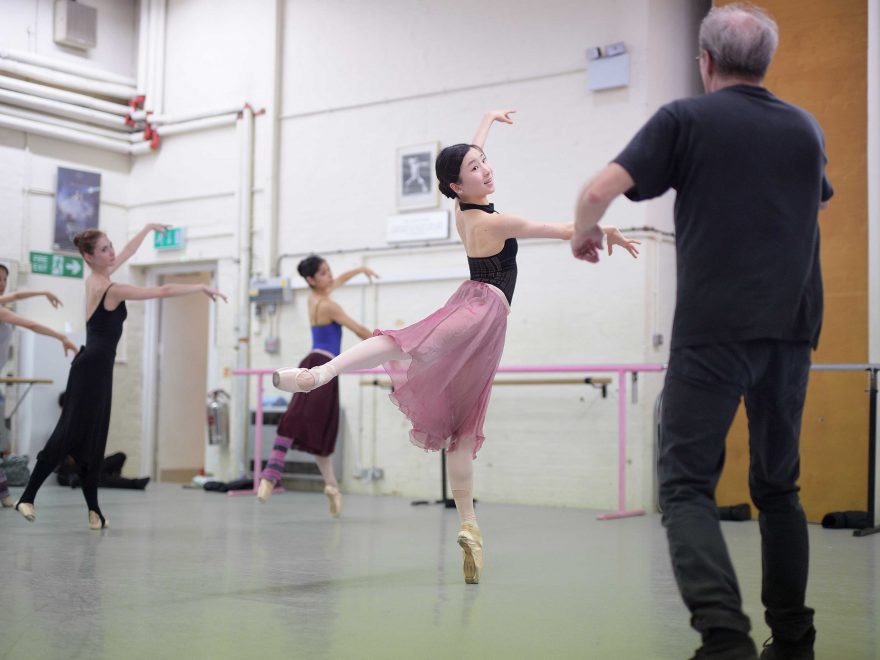 Frank Andersen in rehearsals with Rina Kanehara for La Sylphide © Laurent Liotardo.
4) Fantastic tales and where to find them
The story of La Sylphide is loosely based on the obsessive stories of the French writer Charles Nodier. He introduced a younger generation of Romanticists to gothic literature, vampire tales and conte fantastique (meaning 'fantastic tales', a bit like science fiction). Like in this ballet, Nodier's plots usually involved an unlucky hero forever chasing a supernatural force, and in the end, being met with tragedy.
5) How to silence your critics
When Bournonville's version premiered in 1836, it wasn't without controversy. Some accused him of plagiarism, noting its similarities to Filippo Taglioni's version four years earlier. Others thought the remake was better. Even the score attracted criticism, some admirers of the original had planned to boo it at the premiere, but in the end the music was so lovely that not a single boo materialised. The 19-year-old Løvenskiold did good – it remains the oldest Romantic ballet score still being performed.
So enjoy the ballet and look out for sylphs, you never know where they might be lurking…
La Sylphide is available to rent on Ballet on Demand.