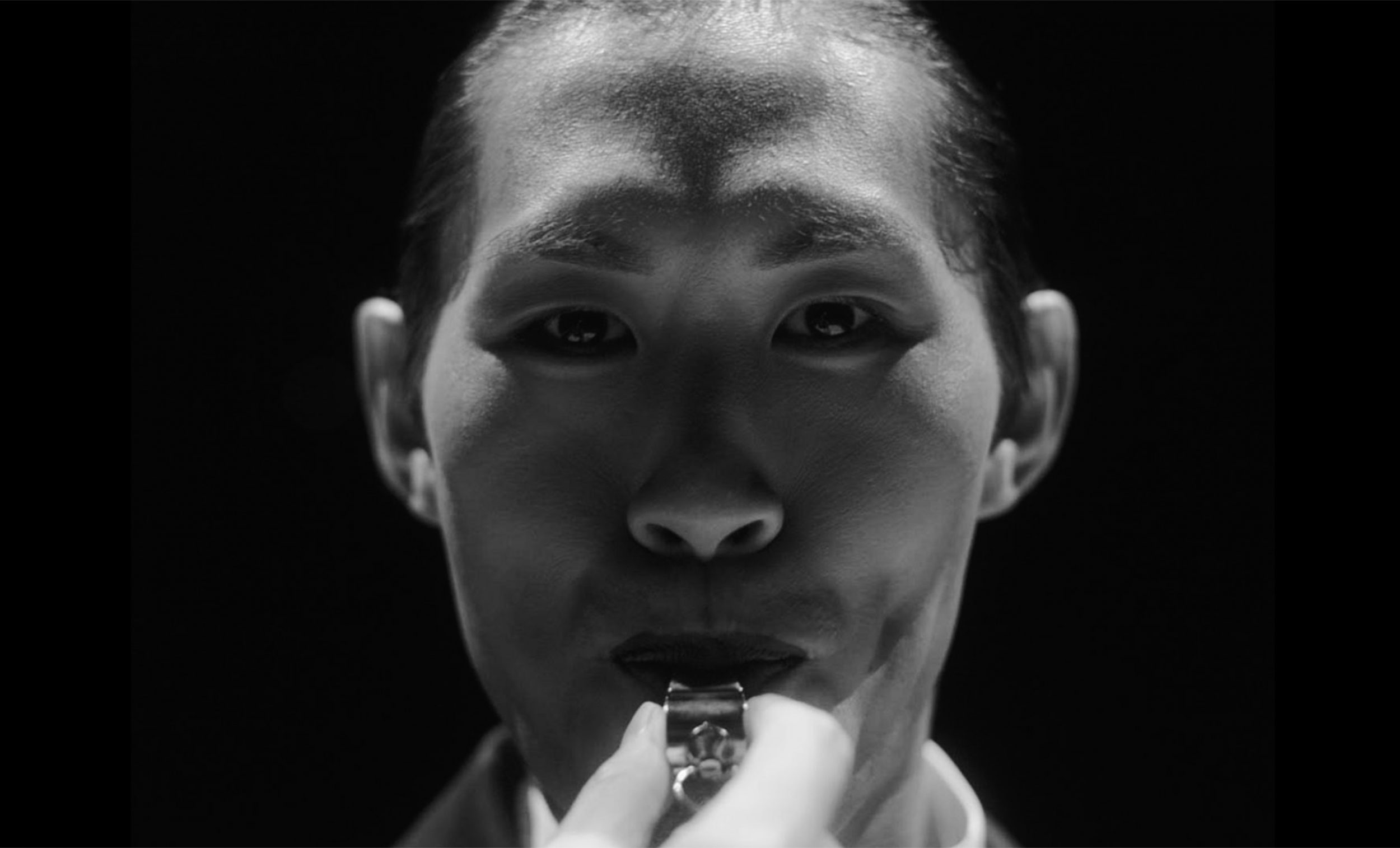 Welcome to our Digital Season
20 Nov 2020
Five original dance films are coming to our Ballet on Demand platform.
Welcome to our Digital Season, where you can enjoy the world premieres of five very diverse and beautiful films, released weekly from Monday 23 November until Christmas.
Made with dedication, resolve and collaborative spirit, they are testament to the resilience and ingenuity of the arts, even in challenging times.
Rent them on Ballet on Demand and share your thoughts using #ENBatHome.
Each short film is available to rent for 72hrs with an accompanying mini-documentary (by Michael Nunn & William Trevitt) that gives an insight into the creative energy of each new work.
All five films were shot in the theatre-sized space of the Holloway Production Studio at our home in London, under COVID-19 guidance.
Sarah and Dominic Murphy are Lead Supporters of the Short Digital Commissions.
It feels like a real Christmas bonus to have such impressive films so widely available; they reveal a company in fine, bold form.

The Observer
Outstanding dancing across five stylistically different films.

The Times
A richly unpredictable offering – a good example of creativity coming out of difficult times.

The Guardian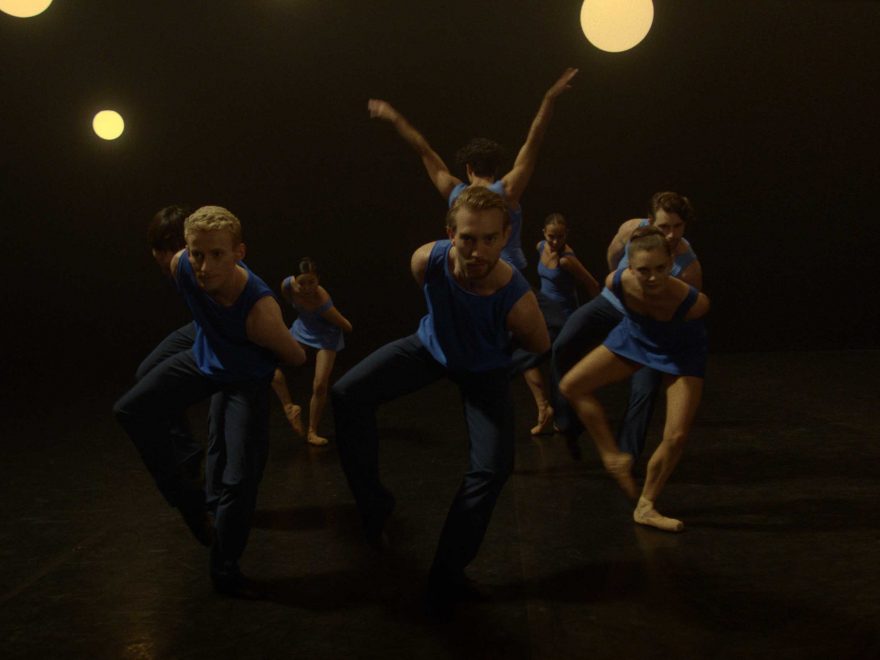 © English National Ballet
Available from Monday 23 November 10am GMT
By Stina Quagebeur
A film by Shaun James Grant
Jazz-inspired joy of dance.
ENB Associate Choreographer Stina Quagebeur's Take Five Blues was inspired by Nigel Kennedy's take on Bach's Vivace and Desmond's Take Five, and the way in which contemporary jazz and classical music are uniquely married together.
Film director Shaun James Grant creates a jazz-influenced dream-like atmosphere, where the eight dancers are in their own world, free to feed off each other's energy and play with the unexpected melodies and rhythms.
Dancers: Aitor Arrieta, Matthew Astley, Fernando Carratalá Coloma, Henry Dowden, Shiori Kase, Katja Khaniukova, Rentaro Nakaaki, Angela Wood
Principal supporter for Take Five Blues: Charles Holloway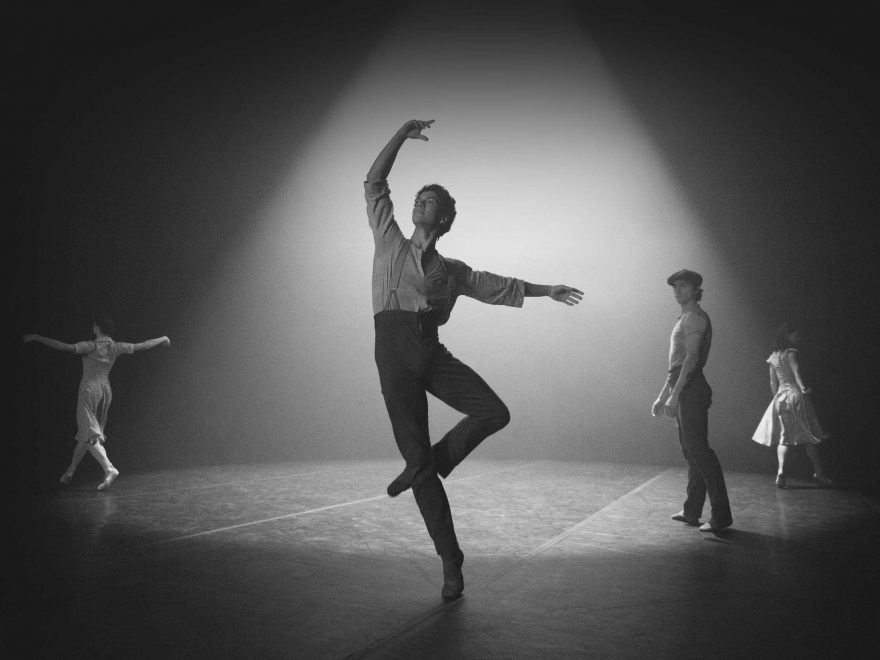 Still from Senseless Kindness © English National Ballet
Available from Monday 30 November 10am GMT
By Yuri Possokhov
A film by Thomas James
"In great hearts the cruelty of life gives birth to good." Vasily Grossman, Life and Fate
A former principal dancer with the Bolshoi Ballet, Royal Danish Ballet and San Francisco Ballet, world-renowned choreographer Yuri Possokhov creates for a UK company for the first time. His piece for four dancers is based on Vasily Grossman's great novel, Life and Fate, about a Russian family caught in the Second World War, and is set to Shostakovich's Piano Trio No1, recorded by musicians of English National Ballet Philharmonic.
Using bold lighting and a stark, textured black and white approach, director Thomas James's poetic and elegant film reveals the frantic endurance of the human spirit to endure, and to enjoy.
Dancers: Francesco Gabriele Frola, Emma Hawes, Isaac Hernández, Alison McWhinney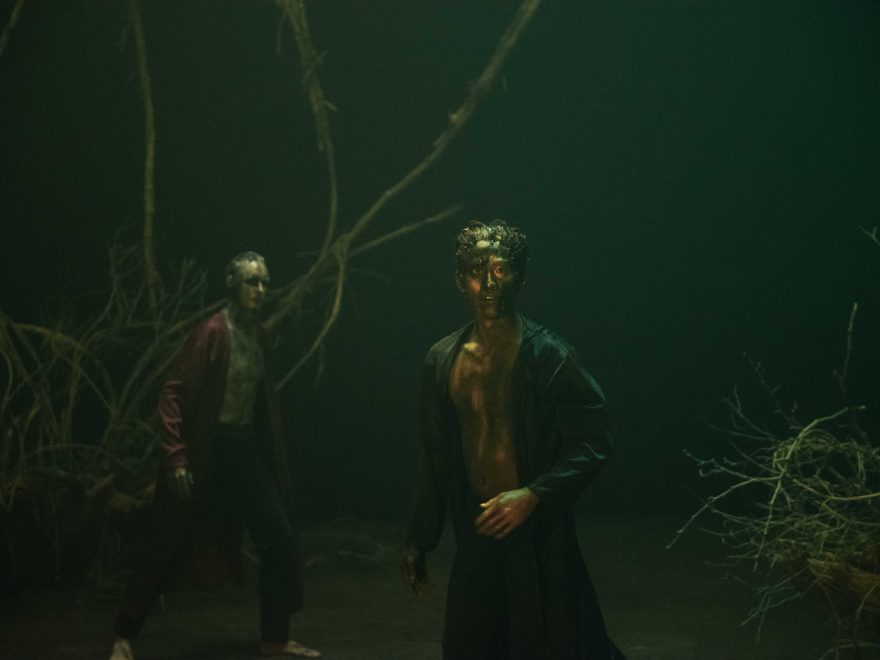 © English National Ballet
Available from Monday 7 December 10am GMT
By Sidi Larbi Cherkaoui
A film by Thomas James
Our shadow is always within us.
The earth and the underworld intertwine and overlap in Sidi Larbi Cherkaoui's "torn apart" quartet, Laid in Earth, interpreted for screen in director Thomas James's ethereal film, a surreal blending of fluid choreography and an eerie other-worldly aesthetic.
Laid in Earth is set to Purcell's famous aria from Dido and Aeneas – recorded by mezzo soprano Flora McIntosh and English National Ballet Philharmonic musicians, with arrangements by Gavin Sutherland– as well as new electronic music by composer and multi-instrumentalist Olga Wojciechowska, a long-time collaborator of Cherkaoui.
Dancers: Precious Adams, Jeffrey Cirio, James Streeter, Erina Takahashi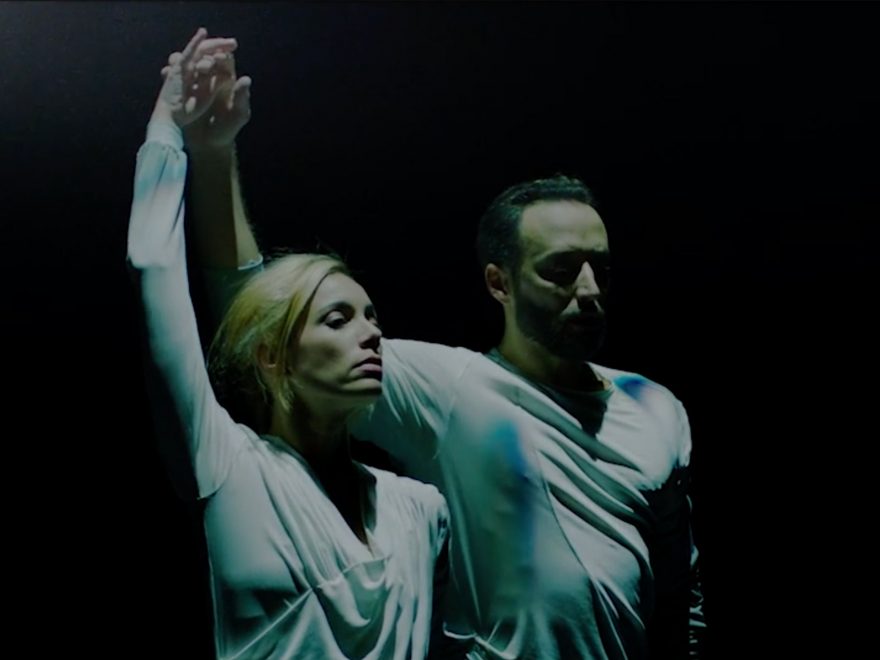 © English National Ballet
Available from Monday 14 December 10am GMT
By Russell Maliphant
A film by Michael Nunn & William Trevitt
Mesmerising movement.
Russell Maliphant creates ever-shifting choreography and uses light as an integral partner in the creative process.  Collaborating with video artist Panagiotis Tomaras, with commissioned sound design by Dana Fouras, costumes by Stevie Stewart, and brought to the screen by award-winning filmmakers Michael Nunn and William Trevitt, the result is mesmerising.
Dancers: Fernanda Oliveira, Fabian Reimair, Isabelle Brouwers, Eireen Evrard, Giorgio Garrett, Anjuli Hudson, Junor Souza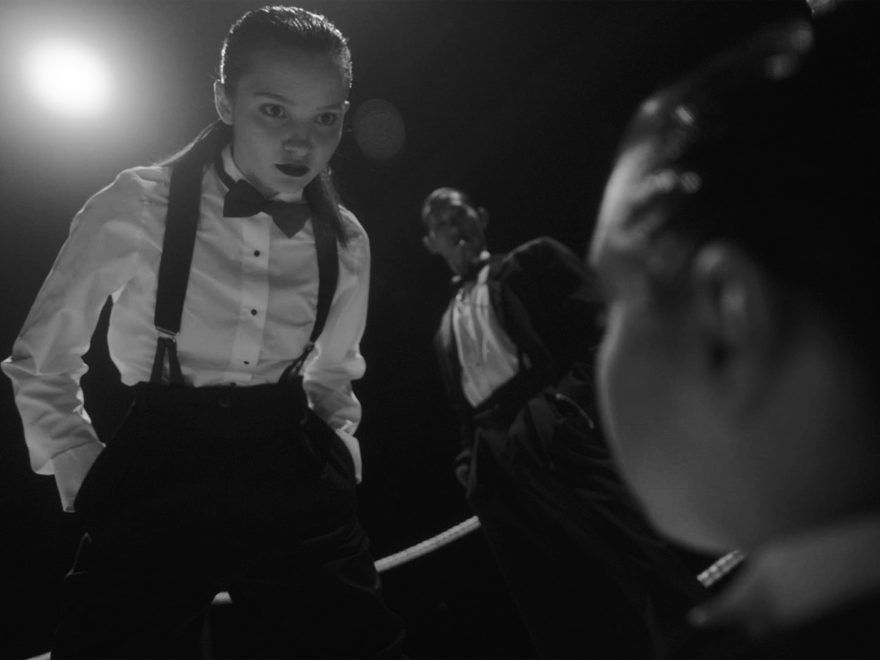 © English National Ballet
Available from Monday 21 December 10am GMT
By Arielle Smith
A film by Amy Becker-Burnett
Arielle Smith's Jolly Folly is like your favourite dance number in an old Hollywood movie musical: fast-paced, surprising, and full of uncontainable energy. Inspired by playful silent films of 1920s and 1930s Hollywood, Director Amy Becker-Burnett creates an elegantly mesmerising aesthetic that feels both timeless and fresh.
Dripping with charm and nostalgia, and driven by the Klazz Brothers' latin-infused covers of Tchaikovsky, Strauss and Mozart, Jolly Folly will leave you grinning from ear to ear.
Dancers: Georgia Bould, Joseph Caley, Julia Conway, Daniel McCormick, Ken Saruhashi, Francesca Velicu, Erik Woolhouse, Rhys Antoni Yeomans
---
We are very grateful for the philanthropic support received to support our Digital Season.
Lead Supporters: Sarah and Dominic Murphy
Principal Supporter of Take Five Blues: Charles Holloway
Production Sponsors: Rosemary Buchanan, Sue Butcher, Ilyas and Mara Khan, Ida Levine, The First Steps Consortium
Production Syndicate Members: Jennifer Crouch, John Talbot, and those who wish to remain anonymous