Dance for Dementia – Announcing English National Ballet's Plans
20 May 2021
We're proud to sign the Dementia Friendly Venues Charter and partner with Barchester Care Homes
This Dementia Action Week* (17-23 May), we are pleased to announce our plans to support people whose lives are affected by dementia.
Central to our Dance for Dementia programme is a new partnership with Barchester Healthcare which will see the Company deliver an in-house professional development programme for staff as well as a range of dance and music focused events and workshops for care home residents.
Beginning in Autumn 2021, English National Ballet Associate Dance Artists and Musicians will lead a training programme for staff members in selected care homes; following these sessions staff will then collaborate with the Company and help lead dance workshops for their residents.
Furthermore, all of Barchester's homes will be invited to join in with a number of live events which include taking part in creative dance classes and hearing from English National Ballet Philharmonic, costume department and other artists of the Company. These sessions will be delivered virtually and will coincide with days of celebration including International Youth Day, Last Night of the Proms, Remembrance Day and a Christmas Special.
From January 2022, a series of workshops will then be delivered in-person at selected homes.
English National Ballet's Executive Director, Patrick Harrison, said: "We are delighted to be working with Barchester Healthcare on this innovative partnership as part of our Dance for Dementia programme. English National Ballet is committed to making ballet accessible and inclusive for all and these sessions will allow us to bring the joy of dance to residents. The specialised training programme for staff at the homes will ensure creativity through dance can flourish in all settings."
Barchester Healthcare's CEO, Pete Calveley, said: "At Barchester, we embrace the very latest technology and techniques to ensure our residents can live a life that feels comfortable, enriching and connected. We are always looking at new ways to enhance our resident experience through partnerships and initiatives. We are delighted to build on our existing relationship with English National Ballet to bring our residents a whole host of unique virtual experiences, workshops and training sessions throughout what I am sure will be a hugely beneficial year-long programme of activity. We are incredibly grateful to English National Ballet for their support."
The partnership follows a successful events programme in December 2020 which saw residents and patients in over 130 Barchester care homes enjoy three Nutcracker-themed virtual workshops that explored movement, dance, music and costume.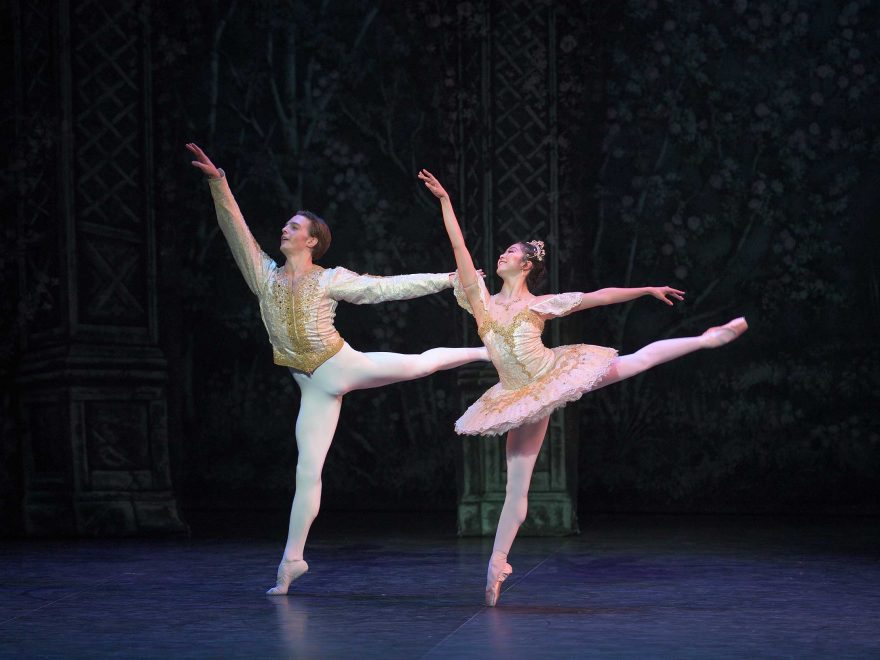 Joseph Caley and Shiori Kase in Nutcracker © Laurent Liotardo
We have also also pledged to sign the Dementia Friendly Venues Charter, a world-first that has been launched by the Mayor of London, Sadiq Khan, this week. The Charter for public-facing venues across London has been devised with Alzheimer's Society and the Museum of London and aims to ensure that every Londoner with dementia and their carers has a dementia-friendly cultural venue on their doorstep.
English National Ballet is committed to making its East London home, Mulryan Centre for Dance, a dementia-friendly venue supported by the Charter and through membership of the Dementia Friendly Arts and Culture Network. The Network shares best practice and gives access to guidance and material that helps members to take practical action to meet the Charter's aims.
We look forward to sharing more information about our Dance for Dementia programme in due course.