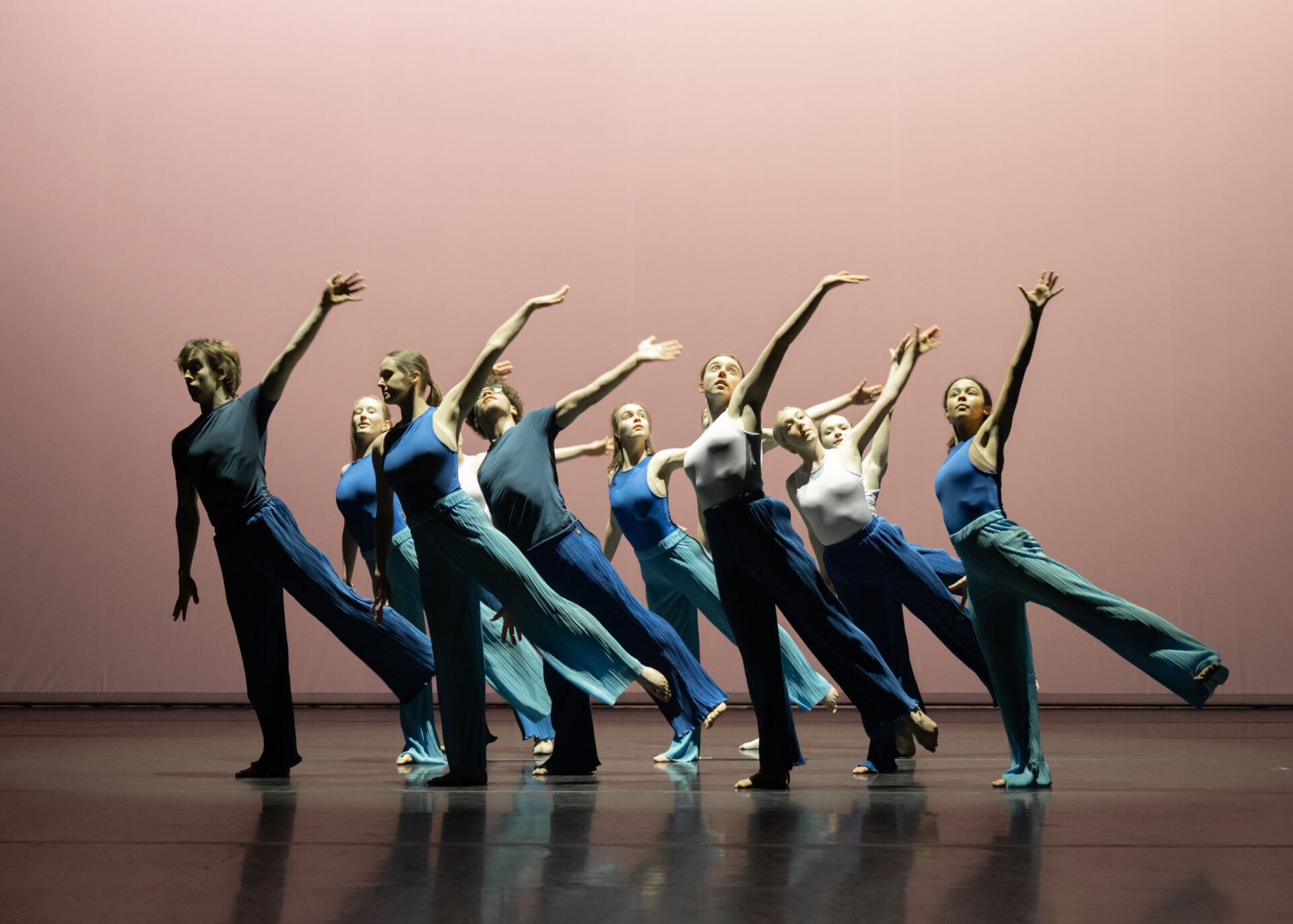 Introducing English National Ballet's young collective.
Join us this September for our one-year ENBYouthCo-nnect programme, led by ENBYouthCo-nnect Creative Director Jo Meredith and our team of dynamic and highly experienced professional artists, to build technique and expand creativity.
Course content
English National Ballet's ENBYouthCo-nnect programme offers young dancers aged 13 – 16 years a unique experience in ballet and contemporary dance technique, introducing choreographic skills development and working towards opportunities for live performance.
Dancers will work with the Creative Director and collaborate with professional Dance Artists, Choreographers and Dancers of ENBYouthCo to broaden their knowledge of dance technique and choreographic skills by taking part in supplementary classes and creative sessions; building confidence to perform alongside ENBYouthCo at ENB's annual RePlay platform in March 2024 – an evening of dance co-curated with young people.
Autumn Term 2023 – Term 1
Inspired by Our Voices:
• Weekly Sessions: Friday 22 September – Friday 1 December 2023 (No session Friday 27 October)
• Theatre Visit: Sadler's Wells: TBC
Winter/Spring Term 2024 – Term 2
Inspired by Dance in Perpetuity:
• Weekly Sessions: Friday 12 January – Friday 22 March 2024 (No session Friday 16 February)
• Sunday Rehearsals: Sunday 21 January and Sunday 17 March 2024
• ENBYouthCo-nnect Performance: Re:Play at Mulryan Centre for Dance: Friday 22 March 2024
Summer Term 2024 – Term 3
Inspired by repertoire to be announced:
• Weekly Sessions: Friday 26 April – Friday 5 July 2024 (No session Friday 31 May in half term)
• Theatre Visit – Sadler's Wells: TBC
Age and experience
For those with a minimum of 1 year dance experience looking for additional opportunities to enhance their choreographic and performance skills, to support future prospective applications to audition for programmes such as ENBYouthCo.
Age guidelines: ENBYouthCo-nnect prioritises dancers aged 13 – 16 years, however if you are above or below the age range with a minimum 1 year dance experience please contact us directly and if we have the capacity we would love to welcome you.
HOW TO APPLY
Please ensure you have read our ENBYouthCo-nnect Guidelines & Information here before applying. This provides all details including content overview, dates and fees.
After you have done so, please complete and submit your application form here.
This is an open application process therefore you will be notified within 7 working days of your submission if you have been successful. Once the programme is full, we will not take your application any further and you will be placed on a waitlist.
Final deadline for applications: Monday 25 September 2023, 10am (providing the course has not already been filled by then). This is to allow dancers who are considering joining the programme a chance to attend the first week of classes as a taster session and then complete the application over that weekend should they wish to do so.