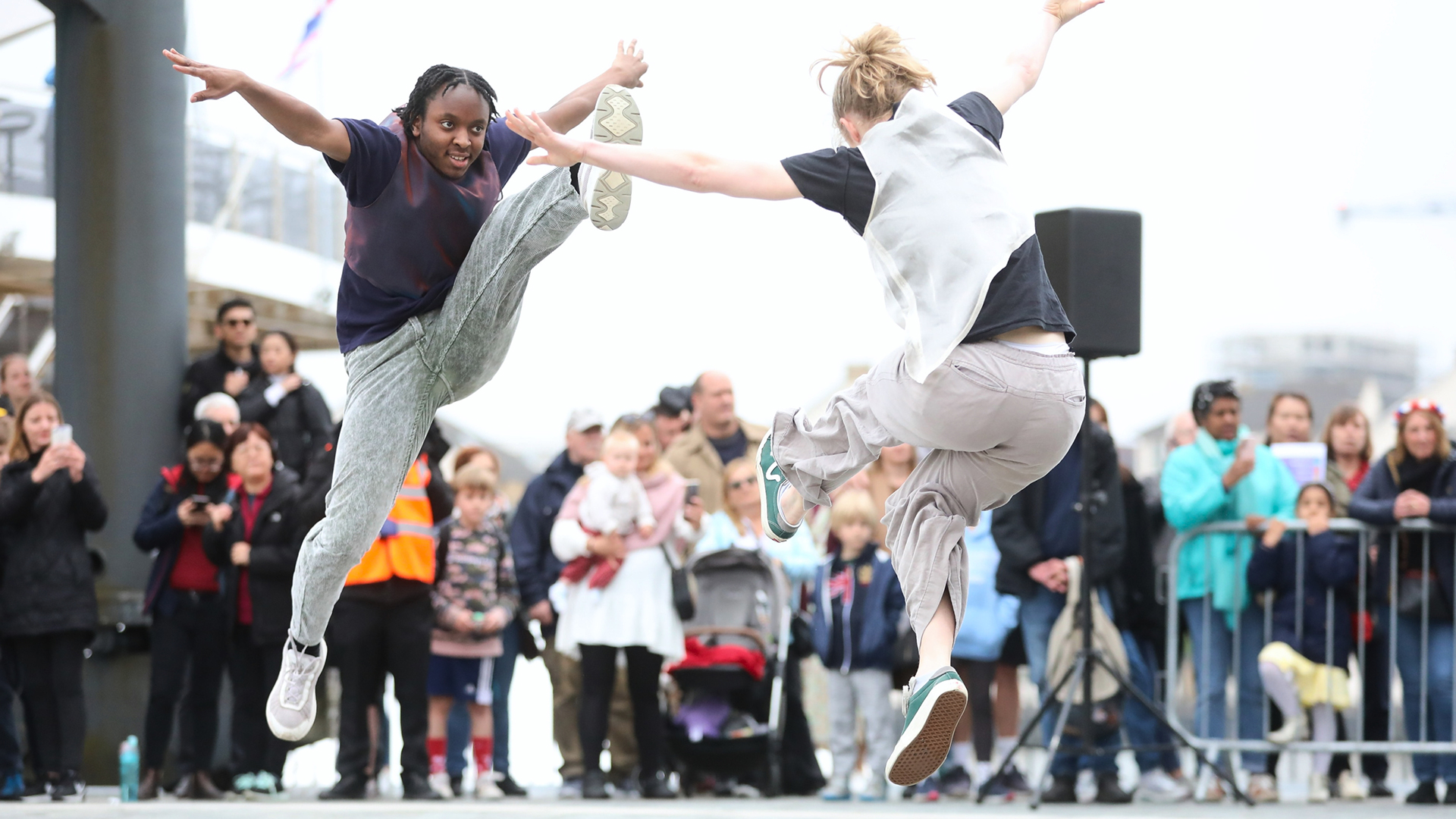 Case Study: Royal Docks Jubilee Partnership and Performance
A mass outdoor, site-specific dance performance to launch the Jubilee celebrations as the Queen's Baton Relay arrived at Royal Victoria Docks.
English National Ballet is a neighbour of the Royal Docks, and we were excited to work with them in a new partnership to bring multiple local communities together to celebrate and to share the joy of dance and music on the special occasion of our late Queen's Platinum Jubilee. The celebratory event, A Right Royal Docks Jubilee! featured grime artists, dancers, sculptors, painters, footballers, a 25-boat flotilla, street parties and a free concert called A Right Royal Docks Knees Up.
Our partnership with the Royal Docks culminated in a performance as part of this celebration. Changing Constant, an original dance work, starred a cross-generational cast of sixty performers including dancers from ENBYouthCo (pictured), Leap of Faith (East London Dance), Artistry Youth Dance, and Sujata Banerjee Dance Company. Each of these groups had worked collaboratively with ENB Associate professional dance artists and musicians to create one unique dance work. Accompanied by a specially commissioned score by Benjamin Kahn, the performance was choreographed by Richard Bermange (Creative Director of ENBYouthCo) supported by Emily Powell (Rehearsal Director) and in collaboration with Assistant Choreographers Alice Laidler, Rebecca Scanlon and Daisy Bishop.
A Right Royal Docks Jubilee celebration