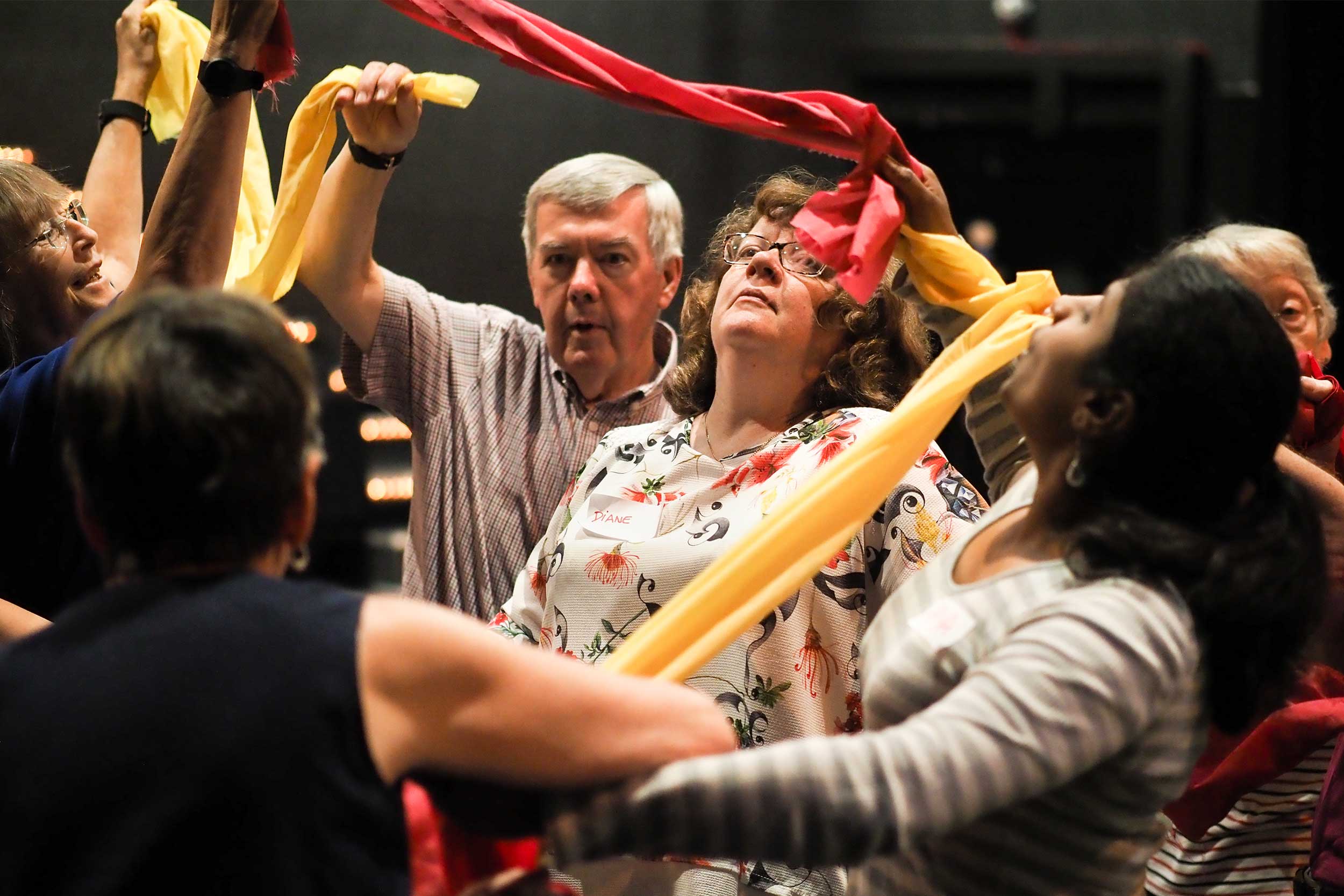 BEAM Lab: University of Manchester
More than Movement: A collaborative project exploring the impact of a dance programme for people living with Parkinson's.
More than Movement was a project by researchers from the Body Eyes and Movement (BEAM) Lab at the University of Manchester, in partnership with English National Ballet, which explored the potential impacts of a co-developed dance programme for people with Parkinson's.
The project involved co-developing and piloting a dance programme for people with Parkinson's, with a collaborative team including dance artists, researchers, physiotherapists, and people living with Parkinson's. The classes drew on ENB's Dance for Parkinson's inclusive and artistic approach as well as the classical Indian dance style Bharatnatyam.
The findings of a six-week pilot trial indicated that people with Parkinson's enjoyed the creative and social aspects of dance and that they experienced a range of physical and non-physical benefits. Our findings also suggest that through using observation, imagery and gestures in dance, individuals may develop techniques they can use outside of classes to help improve everyday movements.
The research findings are available to read in full via Frontiers in Psychology.