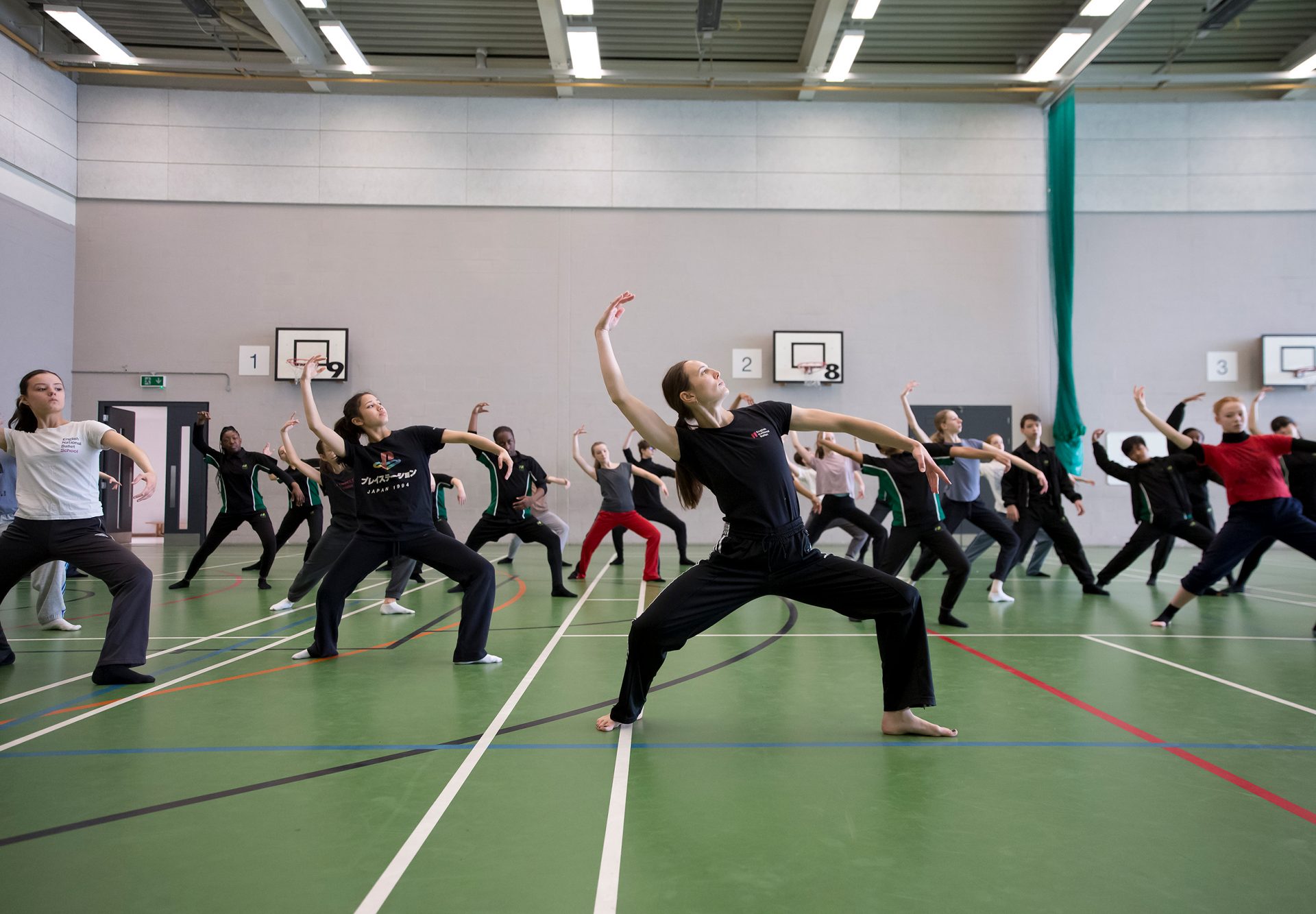 Connecting with schools through collaborative dance workshops, cultural experiences and inspiring insights.
Ballet Explored is English National Ballet's annual schools' programme, which offers the opportunity for students to develop physical skills and creative thinking, express themselves in a supportive environment, and explore the possibility of a future in the creative industries.
Students have the opportunity to attend a special Choreo/Insight Exhange Day, and learn more about the production process and off-stage career pathways. To gain a deeper understanding of our performances, students watch a Working Stage Rehearsal of an English National Ballet production, or attend a watch party for a recorded performance. This knowledge is then put into practice in a high quality collaborative dance workshop with live music, to develop students' self-confidence, creativity and movement skills. Teachers are supported beyond the workshop and are provided with extensive Ballet Explored interactive digital resources.
Ballet Explored contributes towards students' attaining Arts Award (Bronze and Silver) and schools achieving Artsmark status.
You can purchase Ballet Explored resource packs for Akram Khan's Giselle, Creature and Dust from our shop, or a combined Khan Retrospective pack which explores all three works.
I enjoyed working in a different setting with a live musician

Student, Ballet Explored 2022
Excellent experience of learning repertoire and creating their own movement inspired by Khan

Teacher, Ballet Explored 2022
Supported by