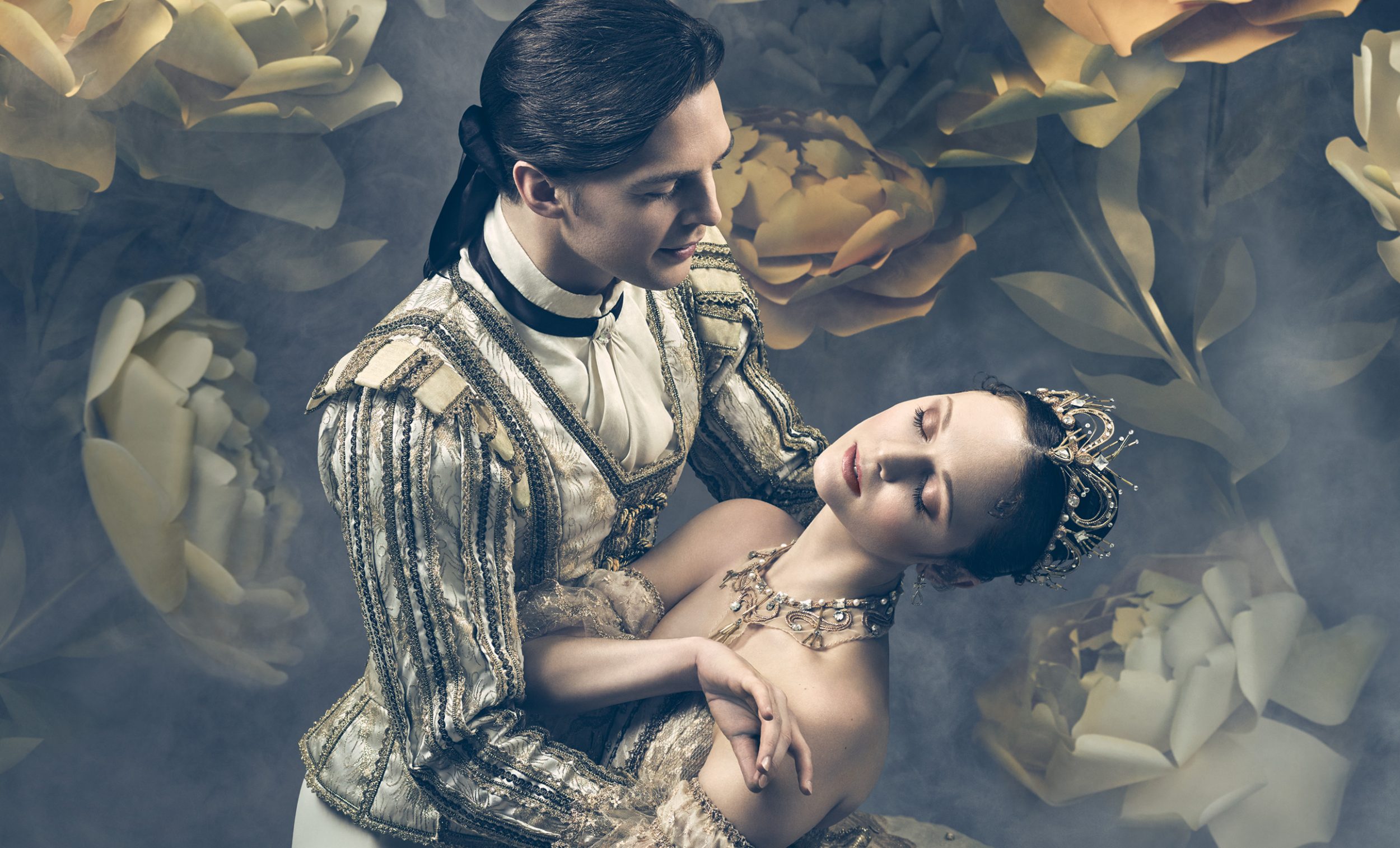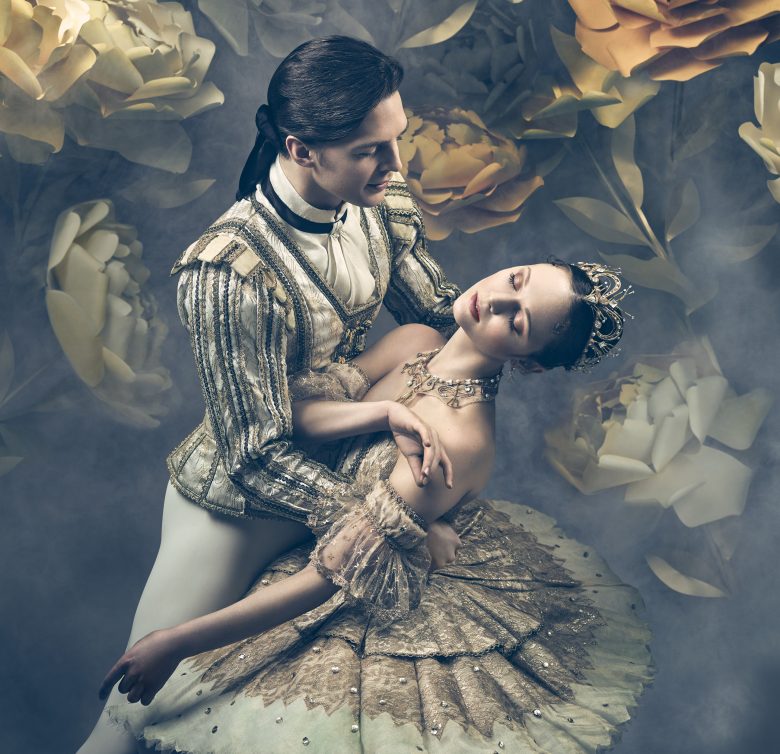 The Sleeping Beauty
---
London Coliseum
06 - 16 Jun 2018
Book now
The Sleeping Beauty
Fall under the spell of Kenneth MacMillan's fairy tale classic.
The malevolent Fairy Carabosse curses Princess Aurora to 100 years' slumber, by a single prick of her finger on her 16th birthday. Doomed by fate, only a Prince's sweet kiss can break the spell and awaken the sleeping beauty.
The bewitching and dark fairy-tale is brought to life in Kenneth MacMillan's exquisite production; "a masterclass in classical style" (The Guardian), with "some of the most ravishing steps in the 19th century repertory".
Visually stunning with Peter Farmer's sumptuous set, and elaborate costumes by Nicholas Georgiadis, this gorgeously classical production features Tchaikovsky's ravishing score played live by English National Ballet Philharmonic.
This revival coincides with the recent anniversary of MacMillan's death, and follows the Company's performances of MacMillan's masterpiece Song of the Earth in the autumn/winter.
Beautiful dancing, sterling musicianship… a real treat

The Daily Telegraph
Ravishingly grand

Financial Times
Main image: Joseph Caley and Jurgita Dronina © Jason Bell. Art Direction and Design Charlotte Wilkinson Studio.
MEET THE PRINCIPAL CAST
CREATIVE TEAM
Kenneth MacMillan
Choreography (after Marius Petipa)
Pyotr Ilyich Tchaikovsky
Music
Peter Farmer
Set Design
Nicholas Georgiadis
Costume Design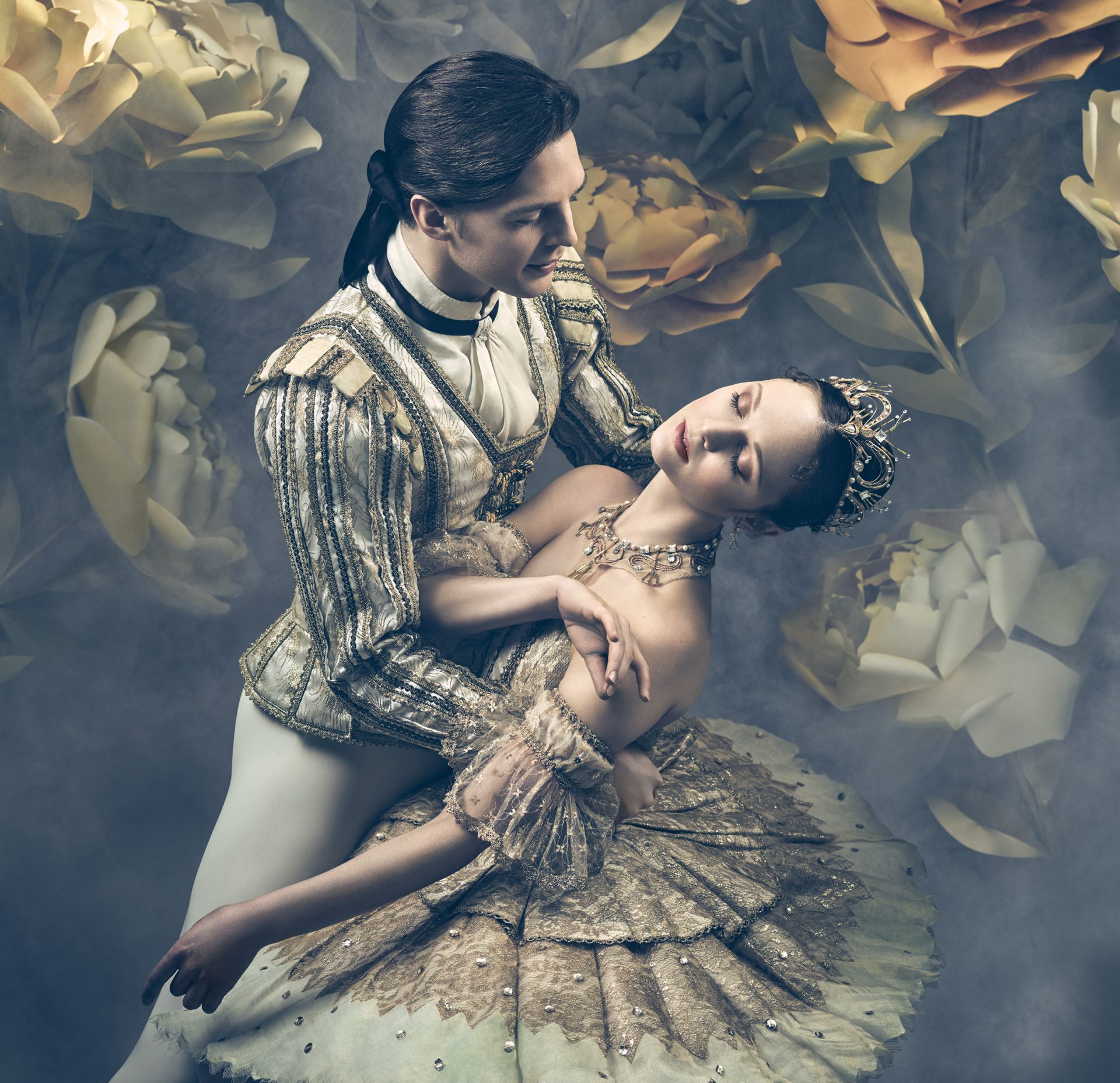 Reviews
---
"Beautiful dancing, sterling musicianship… a real treat"
"A stunning production of the world's greatest ballet"
Discounts
Valid on performances at the London Coliseum. Only one discount per ticket. Subject to availability. Available on all performances and all price bands unless stated otherwise.
Multibuy discounts
Book for The Sleeping Beauty, Nutcracker, Swan Lake and Manon at the London Coliseum:
Book for two different productions at the same time and save 15%. Book for three different productions at the same time and save 20%.
Children
Up to two children (aged 5-16) can attend half price with every full paying adult. Children under 5 are not allowed in the auditorium.
Groups: 10+
Save 30% per ticket.
Valid Monday – Friday matinee performances (i.e. excludes Friday evening – Sunday performances). To book, call Box Office.
Students / Senior Citizens / Westminster Rescard / Registered Unemployed
£5 off each ticket.
Under 30's
Two-for-one on top-price tickets (normally £79 per ticket).
Schools matinees
Thu 7 Jun 2.00pm
Thu 14 Jun 2.00pm
£8 per pupil + 1 free teacher ticket per 10 students.
Available on selected areas only. For all other performances, the Groups rate and conditions apply.
Wheelchair Rate
£19/£9.50
Credits
Generously supported by
The Beaverbrook Foundation
Meet the principal cast
London Coliseum, Wed 6 June 2018, 7.30pm
Alina Cojocaru
Princess Aurora
Joseph Caley
Prince Désiré
Gavin Sutherland
Conductor
London Coliseum, Thu 7 June 2018, 2pm
Erina Takahashi
Princess Aurora
Aitor Arrieta
Prince Désiré
Orlando Jopling
Guest Conductor
London Coliseum, Thu 7 June 2018, 7.30pm
Maria Alexandrova
Princess Aurora
Aaron Robison
Prince Désiré
Gavin Sutherland
Conductor
London Coliseum, Fri 8 June 2018, 7.30pm
Alina Cojocaru
Princess Aurora
Joseph Caley
Prince Désiré
Gavin Sutherland
Conductor
London Coliseum, Sat 9 June 2018, 2.30pm
Jurgita Dronina
Princess Aurora
Isaac Hernández
Prince Désiré
Gavin Sutherland
Conductor
London Coliseum, Sat 9 June 2018, 7.30pm
Erina Takahashi
Princess Aurora
Aitor Arrieta
Prince Désiré
Orlando Jopling
Guest Conductor
London Coliseum, Tue 12 June 2018, 7.30pm
Maria Alexandrova
Princess Aurora
Aaron Robison
Prince Désiré
Gavin Sutherland
Conductor
London Coliseum, Wed 13 June 2018, 7.30pm
Erina Takahashi
Princess Aurora
Aitor Arrieta
Prince Désiré
Stefan Bone
Guest Conductor
London Coliseum, Thu 14 June 2018, 2pm
Alina Cojocaru
Princess Aurora
Joseph Caley
Prince Désiré
Gavin Sutherland
Conductor
London Coliseum, Thu 14 June 2018, 7.30pm
Jurgita Dronina
Princess Aurora
Isaac Hernández
Prince Désiré
Daniel Klein
Guest Conductor
London Coliseum, Fri 15 June 2018, 7.30pm
Maria Alexandrova
Princess Aurora
Aaron Robison
Prince Désiré
Gavin Sutherland
Conductor
London Coliseum, Sat 16 June 2018, 2.30pm
Shiori Kase
Princess Aurora
Cesar Corrales
Prince Désiré
Stefan Bone
Guest Conductor
London Coliseum, Sat 16 June 2018, 7.30pm
Jurgita Dronina
Princess Aurora
Isaac Hernández
Prince Désiré
Daniel Klein
Guest Conductor