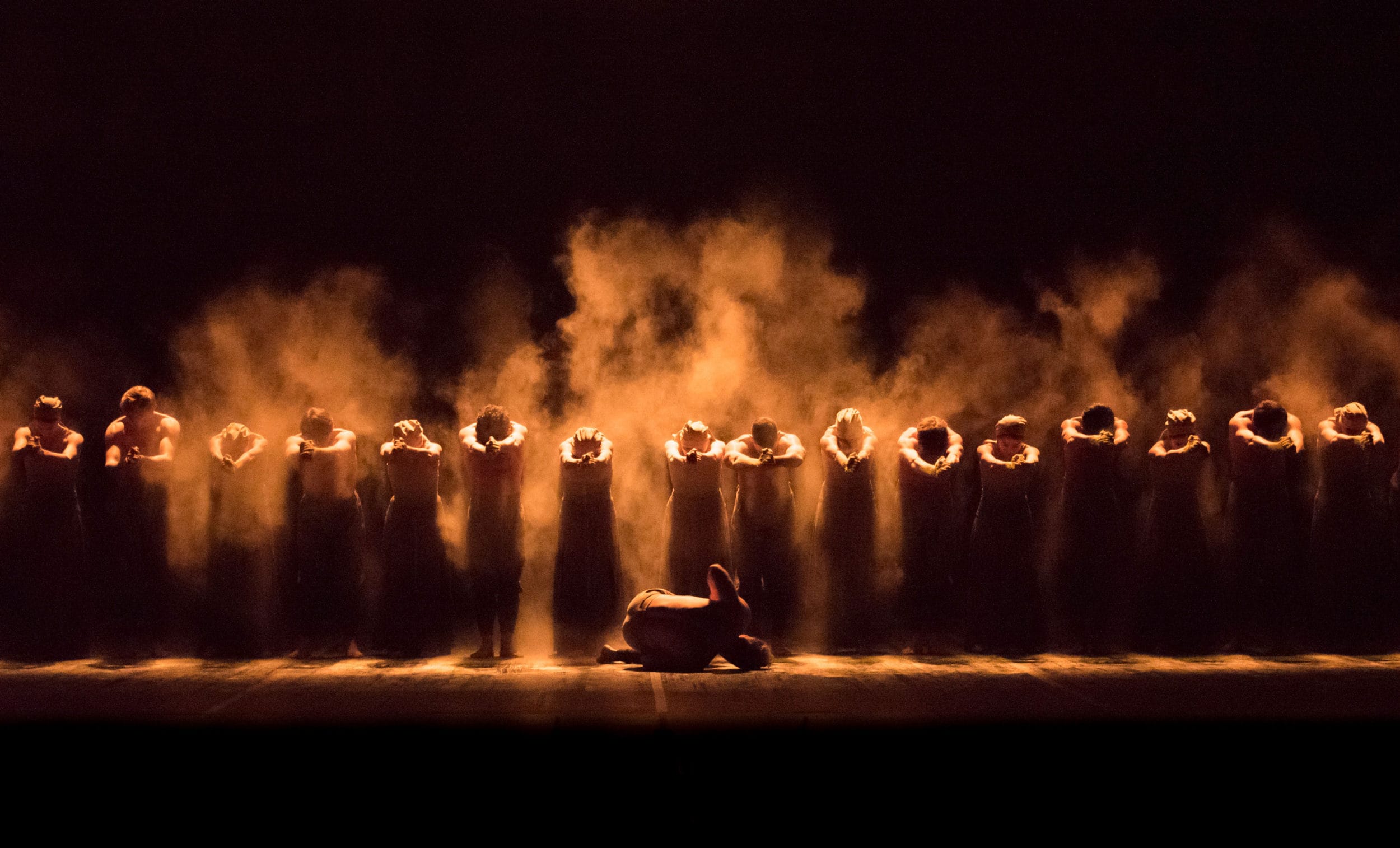 Lest We Forget
The award-winning Lest We Forget returns to commemorate the centenary of the end of the First World War.
Featuring three poignant works, Lest We Forget reflects on the experiences of those who fought in the conflict, and those who stayed behind.
Drawing on superb design and evocative scores, choreographers Liam Scarlett, Russell Maliphant and Akram Khan have created dance pieces full of unforgettable and haunting images.
Liam Scarlett's No Man's Land evokes the entwined destinies of the women working in munition factories at home and the men fighting in the trenches, through emotional pas de deux set to a score by Liszt.
20 dancers tilt and sway in semi-darkness, rising and falling, in Second Breath, a "devastatingly effective" (Daily Telegraph) piece by Russell Maliphant featuring recordings of survivors and a live orchestra.
With "dancing full of pain and power" (The Independent), a pounding soundtrack and atmospheric lighting, Akram Khan's Dust grabs you from the start and does not let go.
Please note: At the 24 September 7.30pm, 25 September 2pm, and 27 September 2pm performances we also perform Vera, choreographed by Stina Quagebeur and inspired by Vera Brittain's memoir of the First World War, A Testament of Youth.
CREATIVE TEAM
No Man's Land
Liam Scarlett
Choreography
Franz Liszt
Music excerpts from Harmonies poétiques et religieuses
Gavin Sutherland
Arrangement and Orchestration
Jon Bausor
Design
Paul Keogan
Lighting
Second Breath
Russell Maliphant
Choreography
Michael Hulls
Lighting
Andy Cowton
Composer
Ben Foskett
Orchestrator
Stevie Stewart
Costume Designer
Dust
Akram Khan
Direction and Choreography
Jocelyn Pook
Music
Sander Loonen
Set Design
Kimie Nakano
Design
Fabiana Piccioli
Lighting
Ruth Little
Dramaturg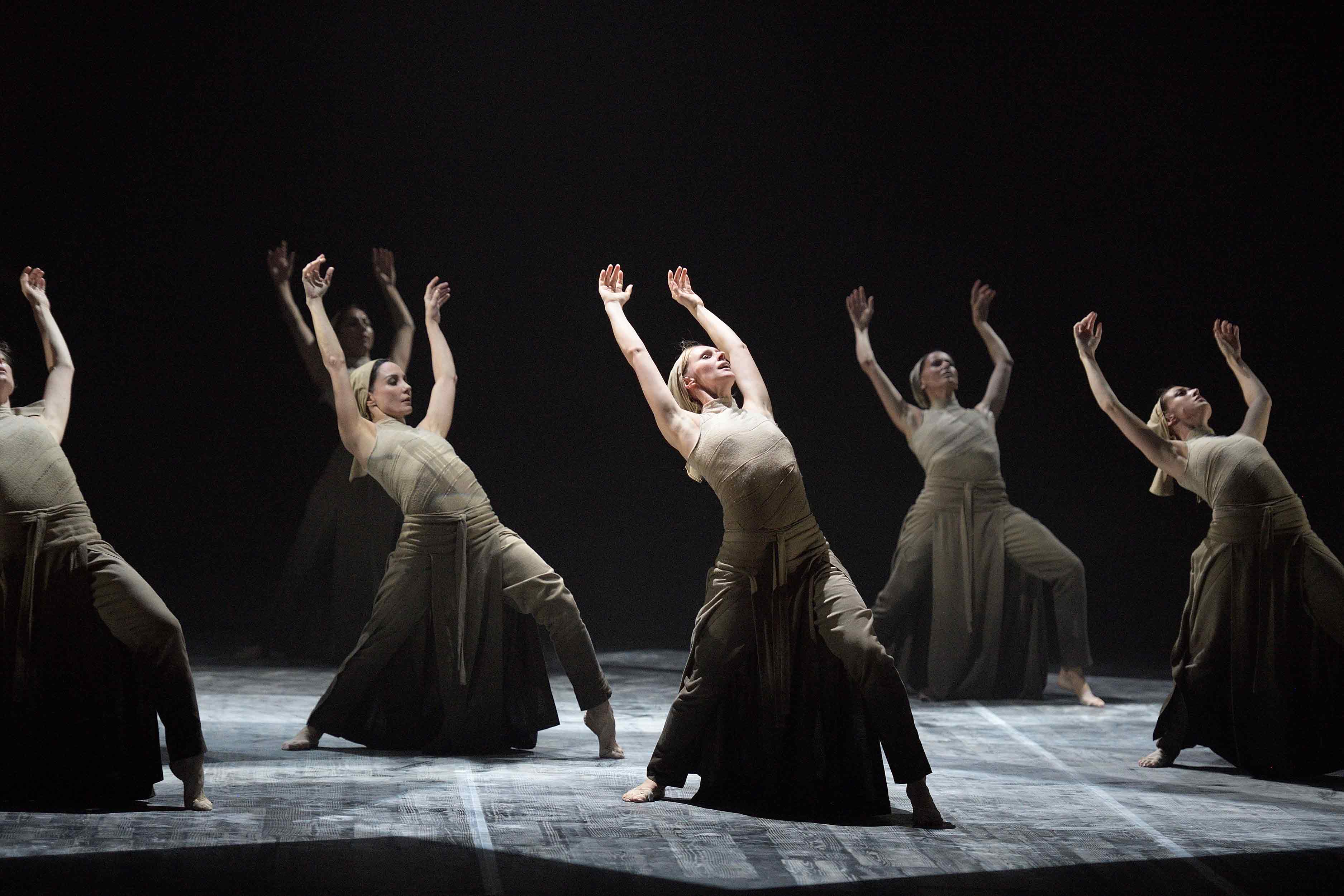 Reviews
---
"True to its title – it stays with you long after curtain-down"
Discounts
Only one discount per ticket. Subject to availability. Full terms and conditions here.
ENB Friends
20% off (max 6 per person). Become a Friend today.
Access
50% off (on one ticket)
Groups
20% off stalls for Groups of 8+. To book, call 020 7863 8000
Schools
£12 rear stalls for School Groups of 10+, on Tue 25 Sep 2pm and 7.30pm, Thu 27 Sep 2pm
Students / Unemployed / Over 65s
A limited number of £8 seats in Sadler's Wells rear 2nd circle or Peacock Theatre rear stalls for all performances. Tickets will be held at Ticket Office. Proof of eligibility must be shown, otherwise the full price will be charged. A max of 2 discounted tickets per person, per event. Tickets can only be booked by the concession holder and are not transferable.