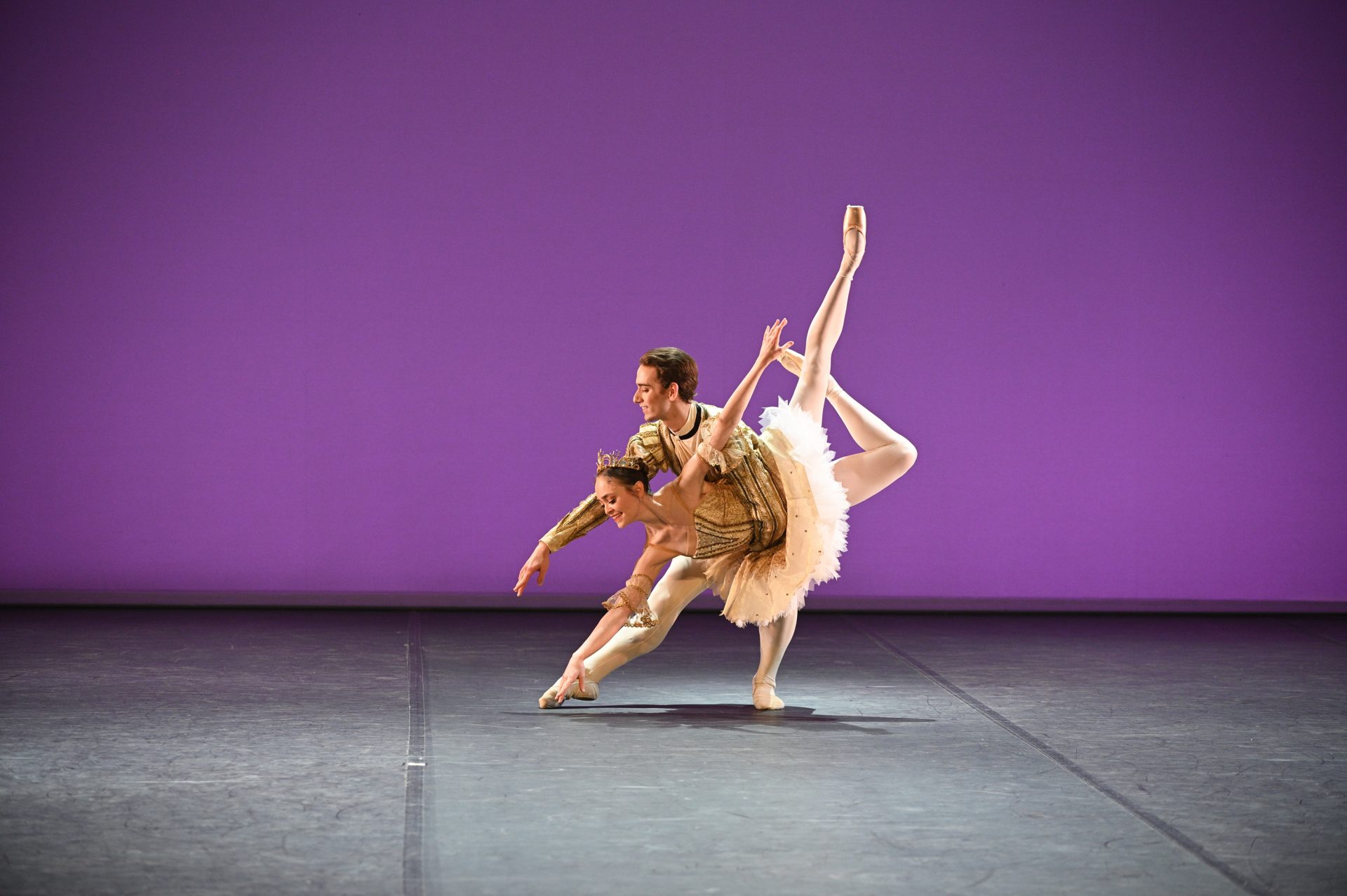 Celebrating the talent of tomorrow's stars
This annual competition recognises the excellence and dedication of our dancers at every rank in the Company, showcasing their technical accomplishments, artistry, and unique interpretations of repertoire classics and new choreography.
Every year, six of our most promising dancers are selected by their peers to take on the challenge of performing mixed repertoire for of a panel of judges, after which the Emerging Dancer Award is presented.
This inspiring event is not only a hugely entertaining evening of world-class dance, but a chance to get to know our dancers better, and to see how far their hard work and dedication has taken them.
The occasion also includes the presentation of the People's Choice Award, a public vote decided by our own audience members throughout the season, and the Corps de Ballet Award, given by the Artistic team to an Artist of the Company who has gone above and beyond, both on stage and off.
Emerging Dancer is a true celebration of talent development, creativity, community, and artistic growth.
English National Ballet are unique in celebrating their dancers with a very public event… very prestigious and special.

DanceTabs
Main image: Chloe Keneally and Eric Snyder dancing The Sleeping Beauty in Emerging Dancer 2022 © Laurent Liotardo