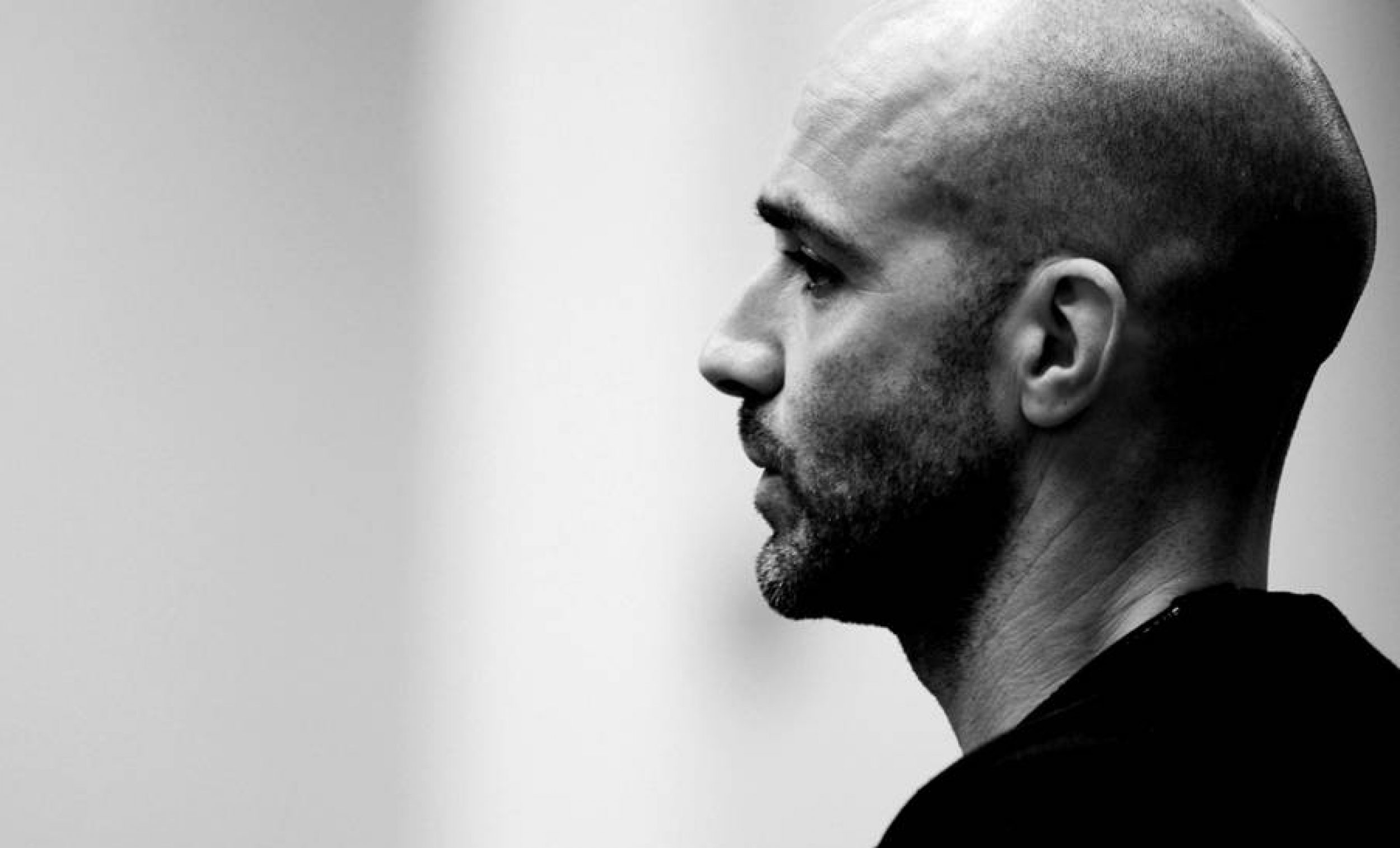 Russell Maliphant trained at The Royal Ballet School and graduated into Sadler's Wells Royal Ballet before leaving to pursue a career in independent dance. He danced with DV8, Michael Clark, Rosemary Butcher and Laurie Booth – with whom he was awarded a Time Out Live award for 'raising improvisational dance to new heights'.
Between 1991–1994 Maliphant studied anatomy, physiology and biomechanics, and qualified as a practitioner of the Rolf Method of Structural Integration (or Rolfing) in 1994. These studies inform both his teaching and choreographic work, along with a diverse range of body practices and techniques including classical ballet, contact improvisation, yoga, capoeira and tai chi. Since 1994 he has collaborated closely with lighting designer Michael Hulls, evolving a language where movement and light are intimately connected and the meeting point becomes a new language in itself.
He formed Russell Maliphant Company in 1996 and has also worked with renowned companies and artists including Sylvie Guillem, Robert Lepage, Isaac Julian, Balletboyz and Lyon Opera Ballet. In 2002 he received the Time Out Live award for outstanding collaboration for his work Sheer and in 2003 received a South Bank Show dance award for the piece Choice. At the end of that year he created Broken Fall for Sylvie Guillem and Balletboyz which premiered at the Royal Opera House and received an Olivier award for best new dance production.
Broken Fall was restaged in 2004 as part of the programme Rise and Fall, containing three of Maliphant's works, and received the Critics' Circle National Dance award for best modern choreography. Rise and Fall toured for two years and in 2005 Sylvie Guillem invited Maliphant to create an evening of work for them both, culminating in the duet PUSH. This premiered at Sadler's Wells and received a South Bank Show award and an Olivier award in 2006. PUSH has since toured throughout the world and continues to do so. Its creation was followed by two artistically diverse collaborations: Cast No Shadow with visual artist Isaac Julien, and Eonnagata which was created and performed with theatre director Robert Lepage and Sylvie Guillem.
In 2009 Maliphant created part one of Afterlight for In the Spirit of Diaghilev, Sadler's Wells' celebration of Les Ballets Russes. This received the Critics' Circle National Dance award for best modern choreography in 2010 and was also nominated for an Olivier award. Parts two and three of Afterlight followed and toured as a full evening together with part one. The Rodin Project opened at Théâtre National de Chaillot in Paris at the end of January 2012 and was adapted for film, in a collaboration with the directors Warren Du Preez and Nick Thornton Jones, and re-titled Erebus.
Maliphant created Fallen for the BalletBoyz winning the Critics' Circle National Dance Award for Modern Choreography 2013 and Second Breath for English National Ballet in 2014 as part of the Lest We Forget programme. His Company evenings, continued 2013- 2017 with Still Current and Conceal/Reveal and Maliphant curated and performed in maliphantworks 1 and 2 at The Print Room 2017 & 2018.
In 2011, Maliphant was awarded an honorary doctorate of arts from Plymouth University. Russell Maliphant became an Associate Artist of Sadler's Wells in 2005.