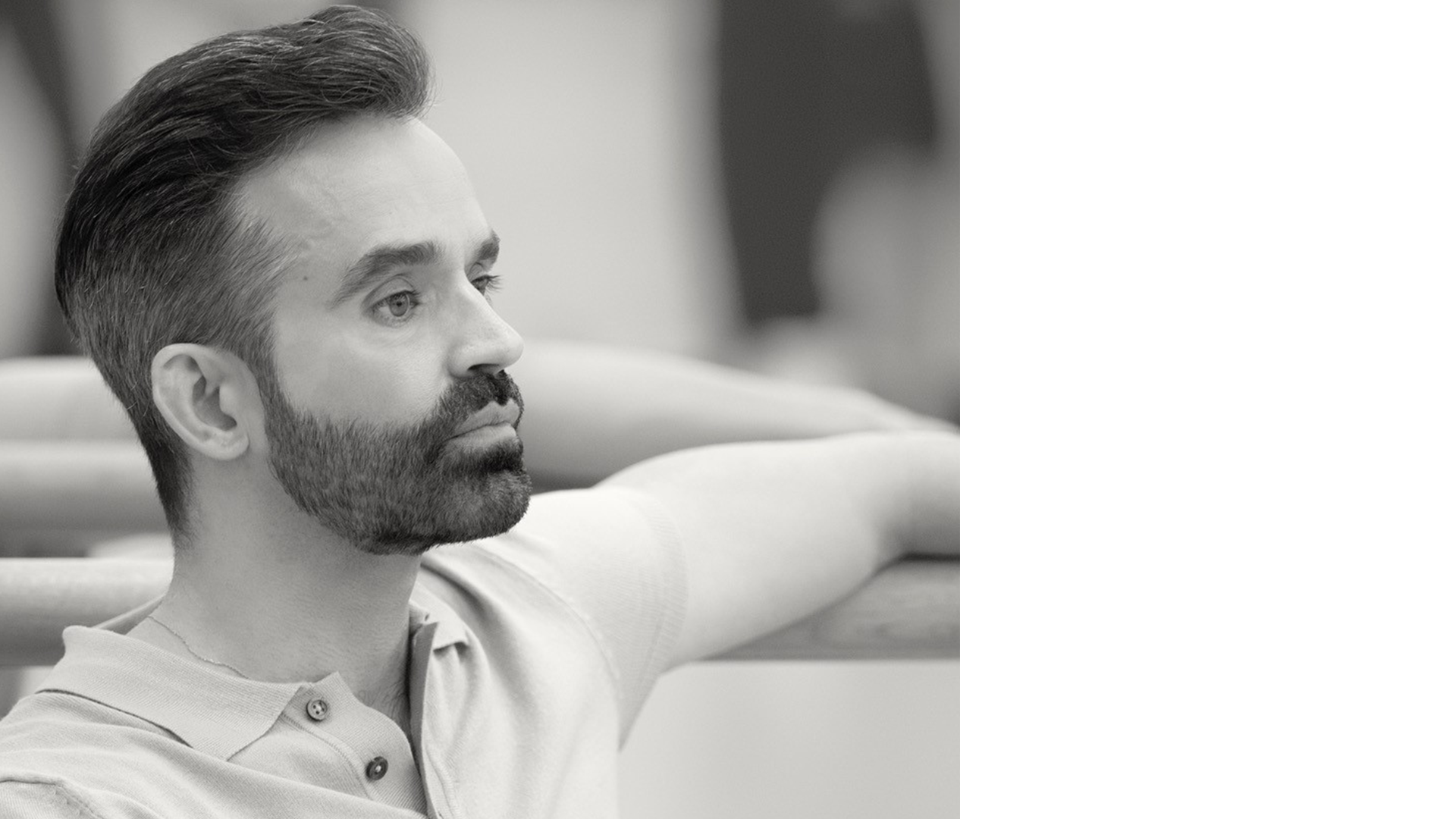 Born in British Columbia, Canada, Aaron Sean Watkin graduated from the National Ballet School of Canada in 1988. Watkin is experienced in a variety of different styles of dance including Vaganova, Cecchetti, Bournonville, Balanchine and the French and English styles.
Watkin enjoyed a full career in dance beginning with leading classical companies including National Ballet of Canada, English National Ballet and Dutch National Ballet, where he worked his way up from Corps de Ballet to the ranks of Soloist. After 7 years of the classical repertoire, he was invited by world renowned choreographer William Forsythe to become a Principal Dancer with Ballett Frankfurt. During this time, he learned a completely new vocabulary of dance and had numerous opportunities to create new works with Mr Forsythe. In 2000, Watkin joined the National Dance Company of Spain under the directorship of Nacho Duato. By this point Watkin's professional experience in dance included an excellent knowledge of diverse repertoire including the classical ballets of Petipa, Ashton and Wright, the neo-classical works of Balanchine, Forsythe and the contemporary works Kylian, Duato and many others.
In 2002 Watkin was appointed Associate Artistic Director to Victor Ullate Ballet in Madrid, Spain where he gained experience in many different areas of directing a company, from studio to administration. Watkin was a Choreographic Assistant to Mr William Forsythe, in charge of staging his ballets on dance companies throughout the world, including Kirov Ballet, Paris Opera, Dutch National Ballet among others. Watkin was the Artistic Associate Director of the annual Dance For Life AIDS Benefit Galas at the Cirque Royal Theatre in Brussels, Belgium. Aaron Watkin was appointed Artistic Director of the Semperoper Ballett in August 2006. During his 17-year tenure with the company, he created numerous classical full-length productions including The Sleeping Beauty in 2007, La Bayadère in 2008, and Swan Lake in 2009. In 2011, together with Prof. Jason Beechey, he created The Nutcracker, and premiered his own creation of Don Quixote in 2016.
In August 2022, Aaron S. Watkin was appointed Artistic Director Designate of the English National Ballet and will assume the position of Artistic Director as of August 2023.