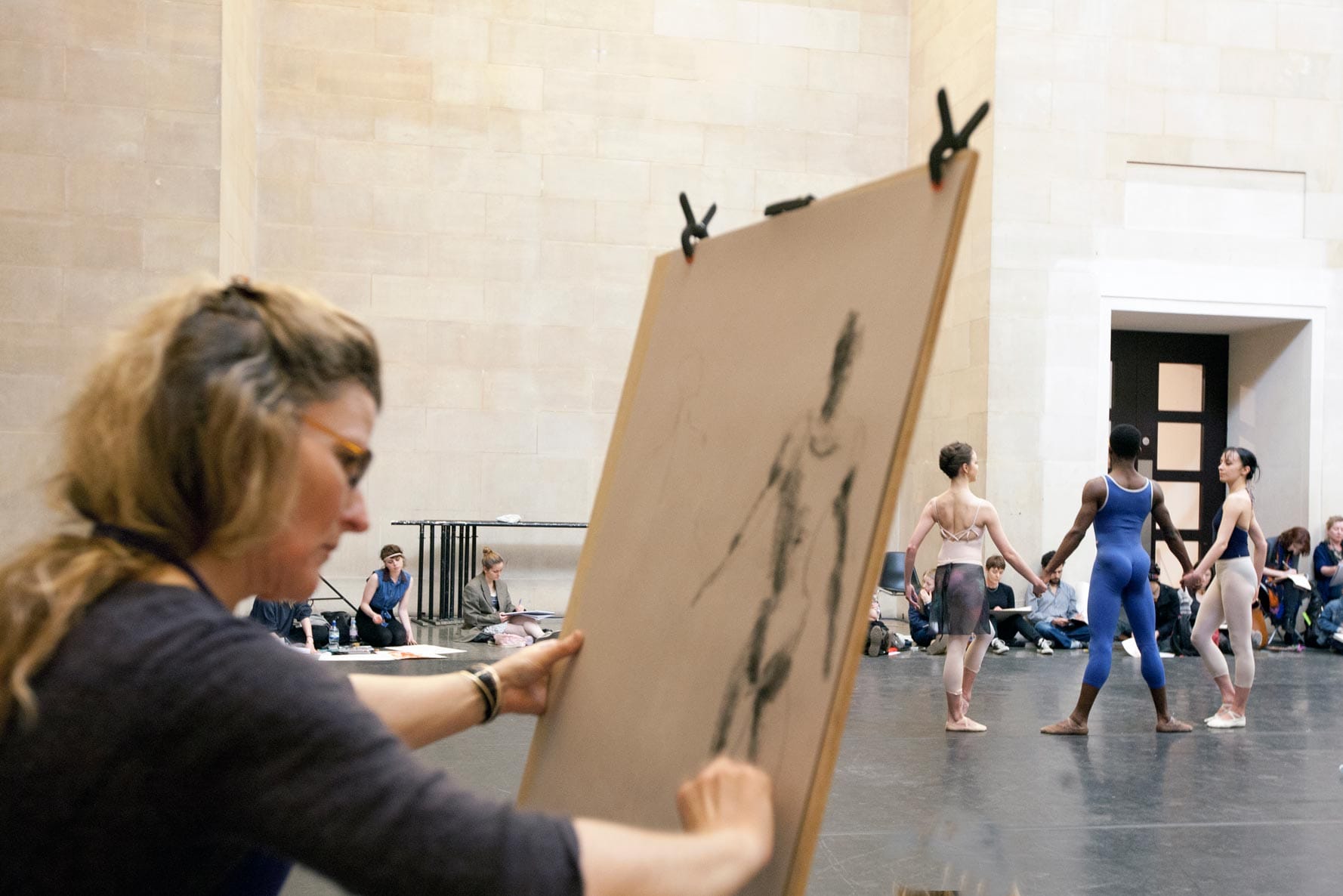 Live Drawing Workshop
An exclusive live drawing event that focuses on capturing the dancer's body in motion during a ballet class.
Fri 03 Apr 2020
10am – 1pm
Sadler's Wells, London
Friends £20, Public £22
Start the morning with an open discussion led by specialist visual artist, Heidi Wigmore, on the nature of live drawing and the different skills required to capture the moving body. Then enter the auditorium as English National Ballet dancers take their daily ballet class, for a drawing session with a unique viewpoint. Includes professional feedback on the work created and refreshments.
The workshop is open to all levels of ability though previous live drawing experience may be advantageous. Participants must bring their own dry drawing materials to the workshop. Suitable for people over the age of 16 years.
Check out our Frequently Asked Questions to find out things like what materials to bring to this workshop.