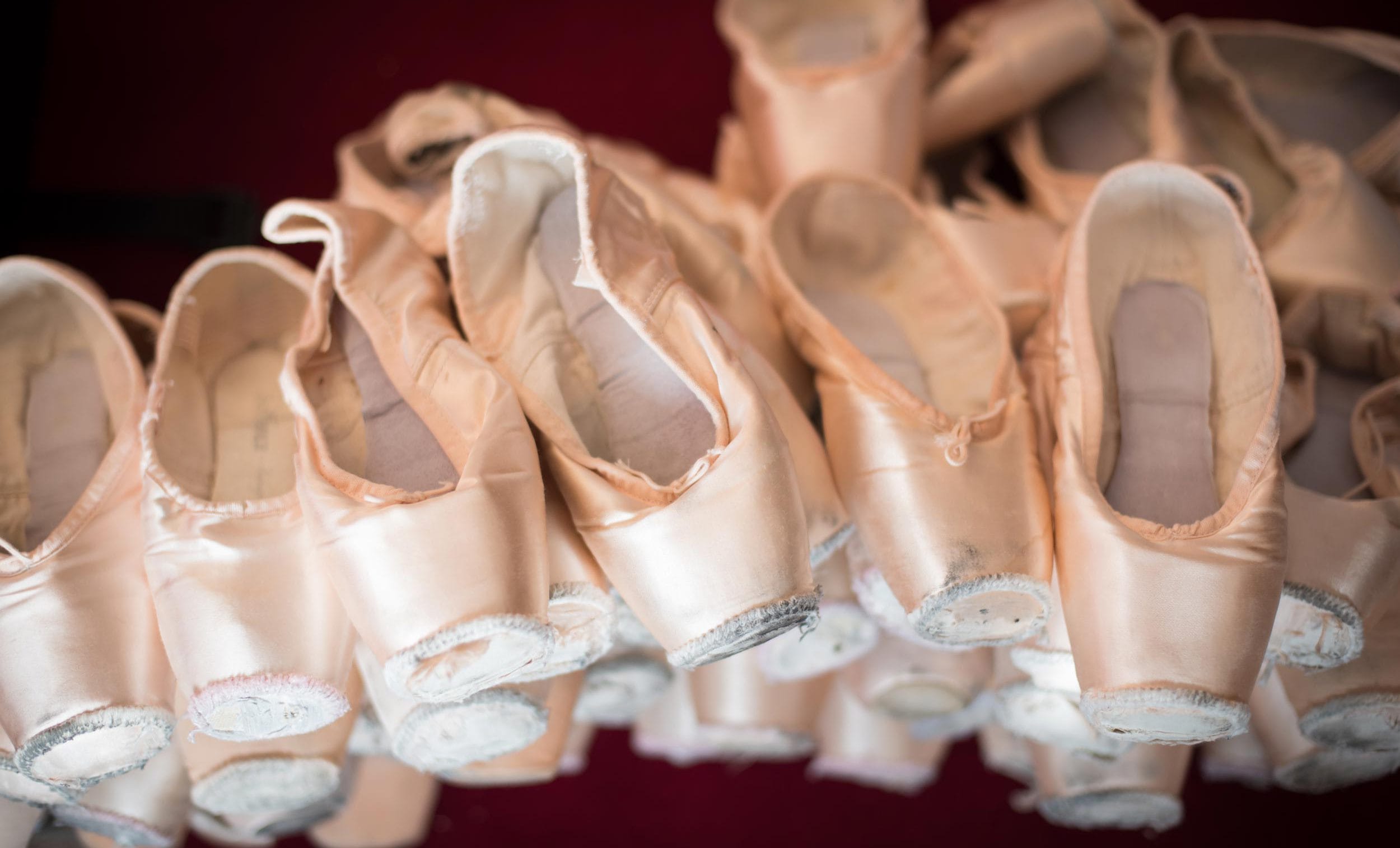 Pointe Shoe Appeal
What our dancers wear on their feet is essential to their craft. The correct footwear enables them to perform at their very best.
Female dancers can go through up to three pairs of pointe shoes in just one performance of a full-length ballet. With the average pair of pointe shoes costing around £40, it quickly adds up and each year English National Ballet spends over £160,000 on pointe shoes.
Pointe shoes are not just a commodity, they are a necessity… My shoes mean trust and freedom. I can perform safe in the knowledge that my shoes fit me to perfection and will allow me to move in the way I want to. They are the tools of my trade and are always there for me.

Tamara Rojo, Artistic Director and Lead Principal, English National Ballet
We hope you will consider making a donation towards our Pointe Shoe Appeal: you can donate from as little as £1 by clicking the Donate button below. 
Contact
Thank you very much for generously supporting our Pointe Shoe Appeal. To find out more about supporting English National Ballet please contact the Development Team on support@ballet.org.uk or call 020 7590 2950.