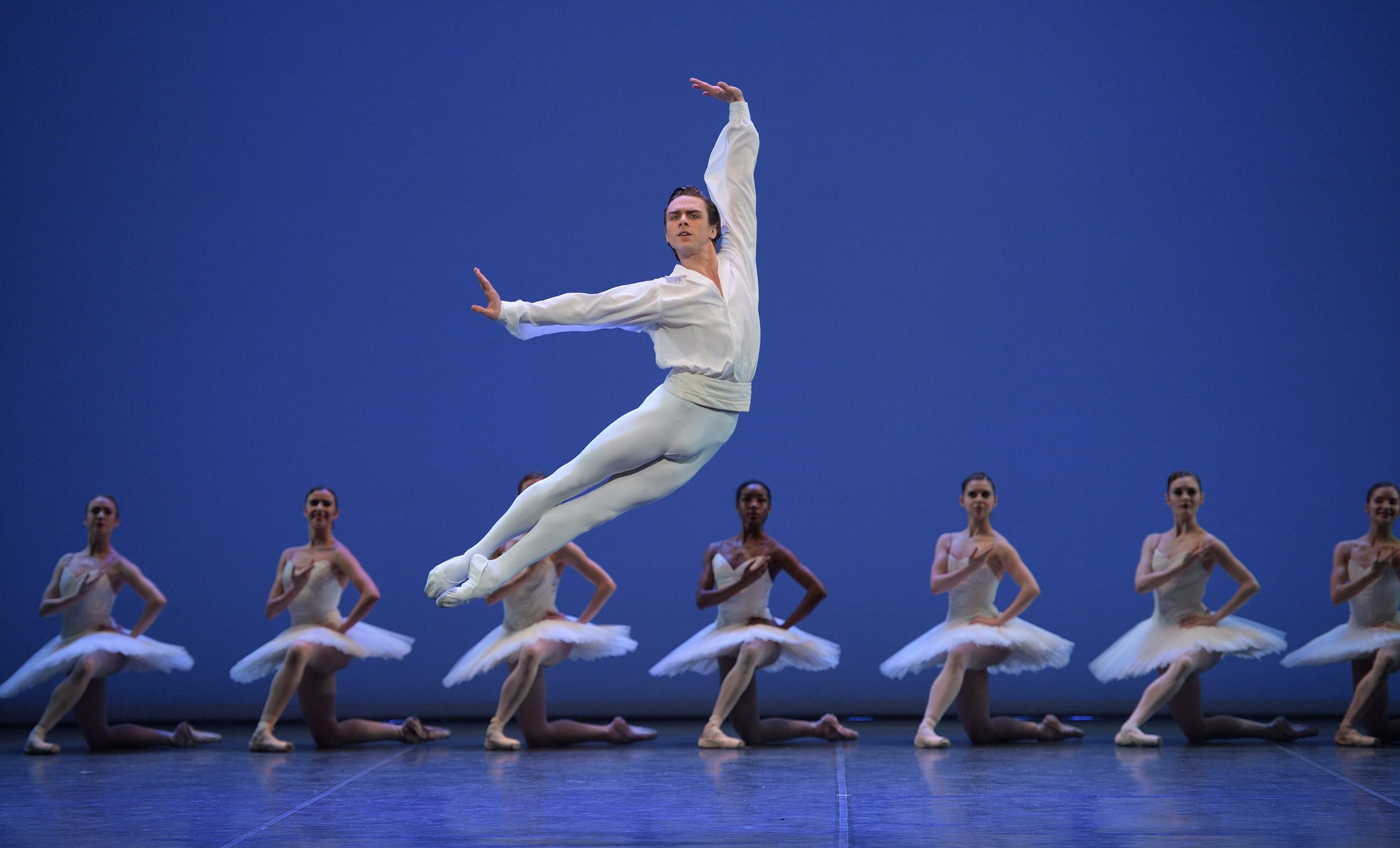 Promotions and departures for the Company's 2020/2021 Season
01 Sep 2020
Today, we announce changes to our Company, including a number of promotions.
Our 2019/2020 and 2020/2021 seasons have been greatly affected by the unexpected advent of the global pandemic. Our repertoire has been reduced, and our costs must be reduced as well. The Company are delighted to acknowledge members of the company with promotions this year, but sadly say goodbye to others who following discussions have chosen to leave English National Ballet to pursue other projects:
Francisco Bosch, 8th Year Artist, after 17 years with the Company
Fernando Bufalá, First Soloist, after 7 years with the Company
Barry Drummond, First Artist, after 10 years with the Company
Shevelle Dynott, 8th Year Artist, after 15 years with the Company
James Forbat, First Soloist, after 15 years with the Company
Daniel Kraus, Junior Soloist, after 16 years and 11 months with the Company
Adela Ramirez, First Soloist, after 22 years with the Company
Maria José Sales, 8th Year Artist, after 6 years with the Company
Jia Zhang, First Artist, after 11 years with the Company
Earlier this year, we also said goodbye to First Soloist Crystal Costa and 8th Year Artist Joshua McSherry-Gray, after 12 and 11 years with the Company respectively. Jane Haworth, who joined us as a dancer in 1983 and then became Character Artist and Artistic Coordinator, retired in June. Artist of the Company Maeve Nolan also left at the end of the 2019-20 season.
Everyone at ENB wants to thank all these dancers for their contribution and dedication to the Company over the years. We will remember their performances, smiles and generous work mentoring younger artists.
"I want to offer heartfelt thanks to these dancers", says Artistic Director Tamara Rojo. "Their talent and artistry will be missed by all, colleagues and audiences alike. We wish them all the best for the future."
Lead Principal Jurgita Dronina, who previously split her time between us and National Ballet of Canada, will not return next season. Jurgita will continue to dance in Canada and we hope to work with Jurgita again in the future.
"During my time with English National Ballet I have shared some of my best performances", said Jurgita, "and been able to witness and be part of the historical change and accomplishments the Company has achieved so far. I am looking forward to hopefully finding a different way to continue my association with the Company when times are more certain."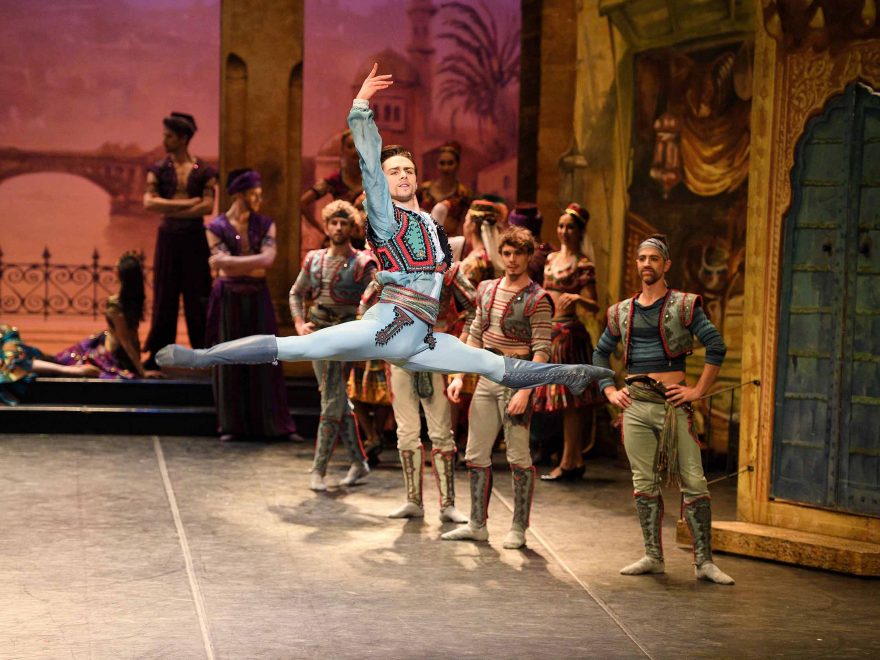 Francesco Gabriele Frola as Conrad in Le Corsaire © Laurent Liotardo.
We are thrilled to announce the following promotions, made within the Company.
After shining in many roles since joining us as Principal in 2018, Francesco Gabriele Frola has been promoted to Lead Principal, the highest rank in our Company.
Daniel McCormick has been promoted to Soloist.
Precious Adams, Julia Conway, Anjuli Hudson and Erik Woolhouse have been promoted to Junior Soloist.
A number of promotions have also taken place within the rank of Artist of the Company. Our corps de ballet is teeming with talented young dancers: don't miss your chance to see some of them perform in Emerging Dancer 2020 on 22 September.
Emily Suzuki is

promoted

 

to

8th Year Artist.
Matthew Astley, Noam Durand, Miguel Angel Maidana, Victor Prigent and Rhys Antoni Yeomans are promoted to 6th Year Artist.
Carolyne Galvao and Rentaro Nakaaki are

promoted

 

to

5th Year Artist.
Congratulations to all these wonderful dancers!
"This recognition is well-deserved", says Tamara Rojo, "and I'm looking forward to seeing them all continue to develop and flourish in the Seasons to come!"
What's coming up this Autumn? Click here to find out about English National Ballet's digital season.