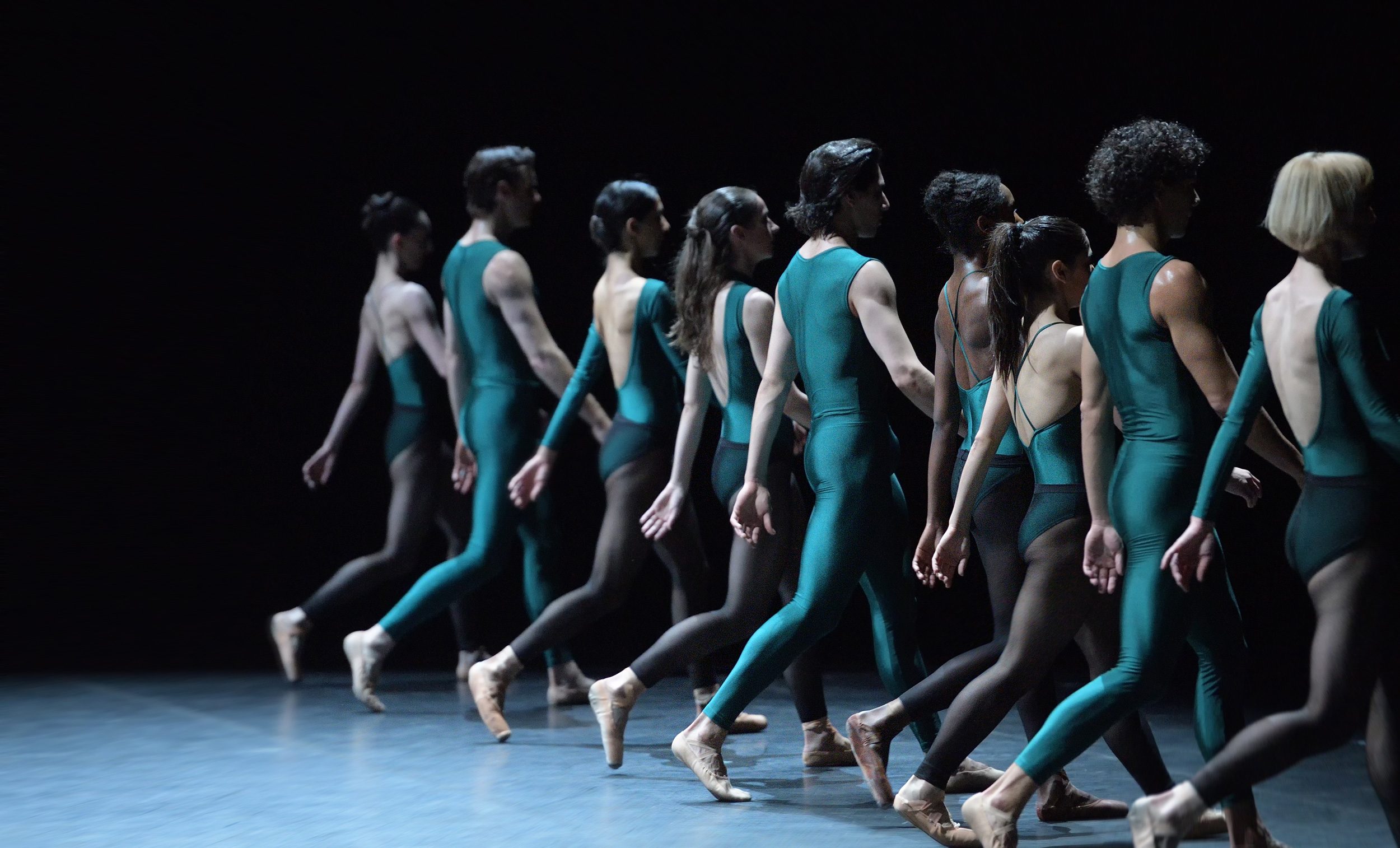 Introducing Voices of America – Part 1: A forward outlook
13 Feb 2018
What characterises North American, neo-classical ballet? In these blogs, we will be looking at three qualities of this style.
In April 2018, English National Ballet returns to Sadler's Wells with Voices of America, a mixed bill featuring works by three generations of North American choreographers: Jerome Robbins, William Forsythe and Aszure Barton.
For our Artistic Director, Tamara Rojo, it was a chance to dedicate a programme to the abstract, neo-classical style of ballet that is born out of America, something she had long wanted to do: "I believe these works typify the dynamism and energy of this style of ballet".
What gives a dance piece an American accent?
Part 1: A forward outlook
Ballet in America was born out of George Balanchine (1904-1983), who founded the School of American Ballet (1934) and New York City Ballet (1948).
Balanchine came from St Petersburg, Russia, where he had attended the Imperial Ballet School, soaking up the rich balletic tradition of 19th century ballet. While he was grounded in the classics, he did not want to simply recreate what had happened in another era. Or as he famously put it: "these dancers, this music, here, now."
From his ingrained classicism, he pushed for innovations and transformed his art. He pared down ballet to its essential elements (steps, bodies, music) and let them speak for themselves, without the influence of a narrative or the heavy designs usually seen in Petipa. This became known as neo-classical ballet: classical in its language, but with a new outlook.
"Why can't we dance about American subjects? Why can't we talk about the way we dance today and how we are now?"

Jerome Robbins
Like Balanchine, the Manhattan-born Jerome Robbins (1918-1988) wanted to create dances that felt modern. In the 1940s, he was a young dancer who would spend months performing Russian classics: his frustration helped unleash his creativity. And though he danced for, and worked with, Balanchine, he did not want to imitate him, but rather experiment.
His response was iconic works in ballet and on Broadway like Fancy Free, Dances at a Gathering, The Cage, NY Export: Opus Jazz, and West Side Story – works that, for the New York Times, "communicate the mood of the times in which they were created".
William Forsythe, also born in New York City (in 1955), felt the need to question the masters too. He trained in Chicago in the 70s: "I had to find my way around Balanchine, Petipa, Cranko, MacMillan, the whole crowd… and I realised I had to move on," he said.
This forward outlook is also noticeable in the younger choreographers working today, like Aszure Barton.