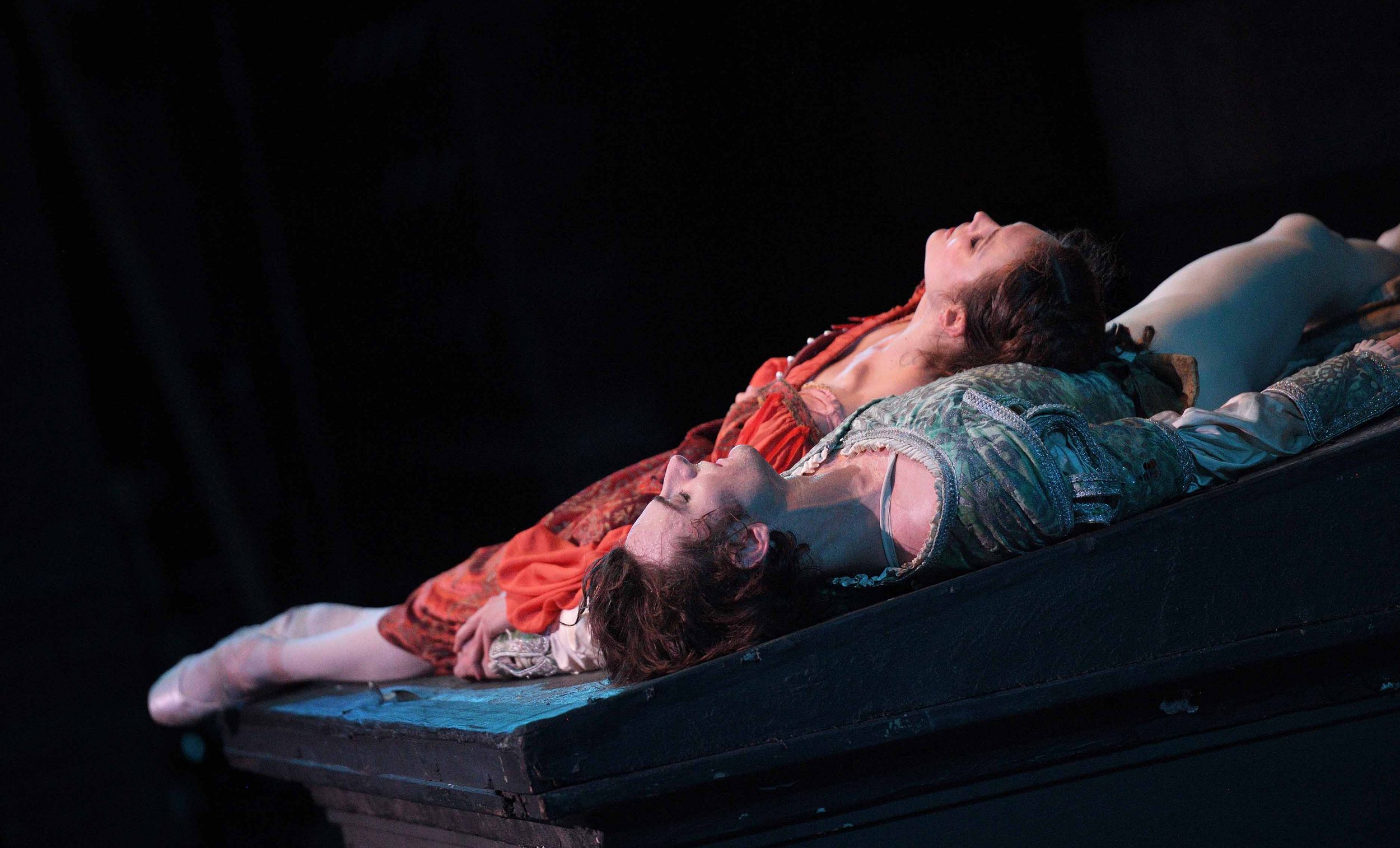 Hear from our dancers before Romeo & Juliet comes to an end in Bristol
24 Nov 2017
With only three performances left of Rudolf Nureyev's Romeo & Juliet in Bristol this week, we catch up with some of the dancers to see what they enjoy most about this award-winning production featuring the best of ballet: action, humour, drama, and intense and iconic choreography.
How does this production characterise Juliet?
It's always inspiring to learn a new production, because it makes me think of a role in different ways. The character of Juliet in this production is very different. I have to say she's much more daring. A bit of a trouble maker, she knows what she stands for and what she believes right away.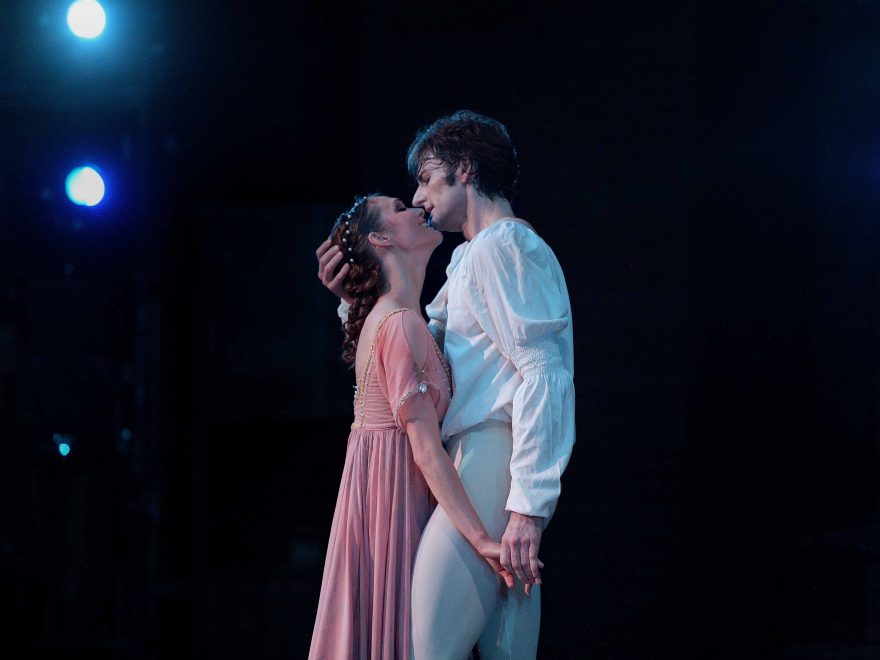 Jurgita Dronina and Aaron Robison in Romeo & Juliet © Laurent Liotardo
How does Nureyev's choreography, paired with Prokofiev's score, lend itself to the story?
To go through Juliet's journey on stage is incredible. You really get caught up in her story and it's so fulfilling and satisfying. It's emotionally draining as well, but amazing. Nureyev's choreography is very identifiable. You can tell straight away it's him. It's very tricky, intricate foot work. The music, also, is incredibly beautiful and for me that's one of the things that I love most about this production. I've been looking forward to getting back into the studio to hear the music again. Just hearing the music, you can tell exactly what's going on in the story.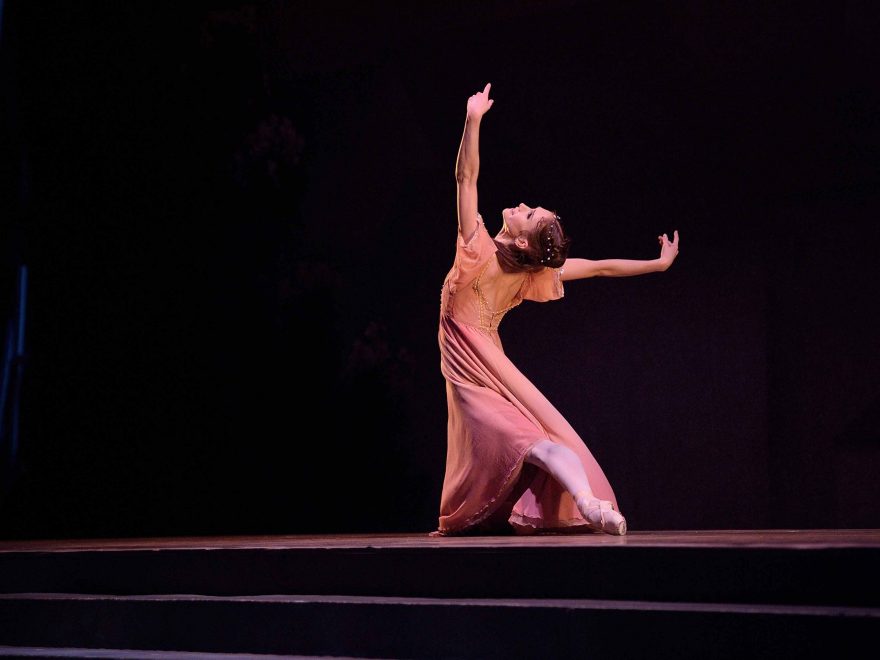 Alison McWhinney in Romeo & Juliet © Laurent Liotardo
What does this production of Romeo & Juliet mean to you?
For me, this production is really special because it was the first one I ever did at English National Ballet. I'll never forget standing on stage during the ballroom scene for the first time – the lights came on and I thought, 'this is just incredible.' Romeo & Juliet is a story about true love, and I guess the underlying theme is the politics of love and what that brings up, and obviously it's set in a time where that was a lot stricter than it is now.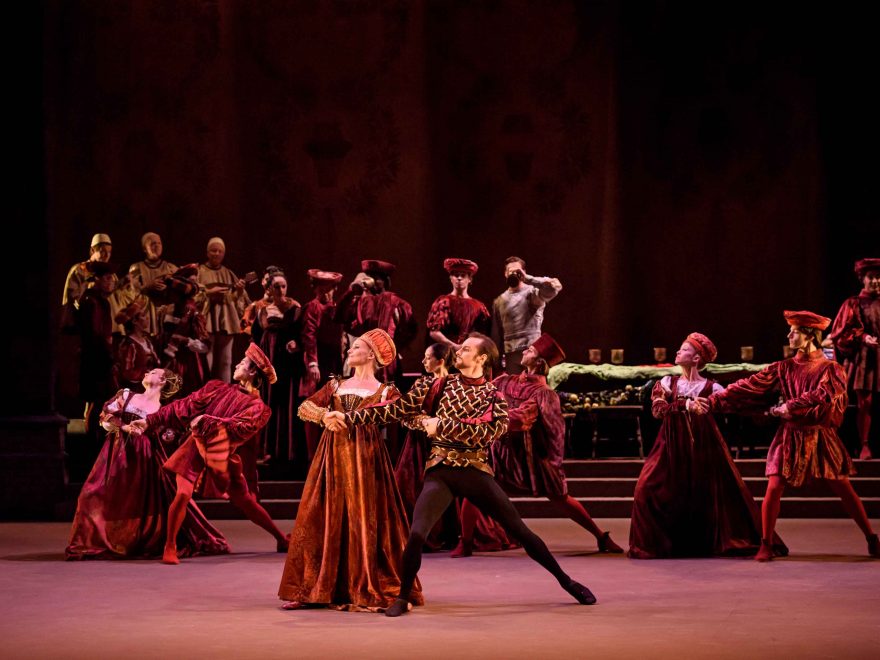 Jane Haworth and James Streeter in Romeo & Juliet © Bill Cooper
It would be an understatement to say Romeo & Juliet is dramatic. What about this story makes it relatable to audiences?
The fact that it's not a fairy tale ballet is what makes it real. It's about life, love, and death. That's something that everyone can relate to.
As dancer in the corps de ballet, you perform a variety of characters. What's the best part of this versatility?
What I love about performing Romeo & Juliet is the diversity of roles you have to do within such a small period of time. You have to be quite regal when you're dancing in the Capulet court scene. Then, when you are part of the Montague servants' scene, it's quite playful. One of my favourite parts to dance is definitely the scene with Mercutio's friends – Mercutio has his fun and this joy ricochets to his mates; I quite enjoy that.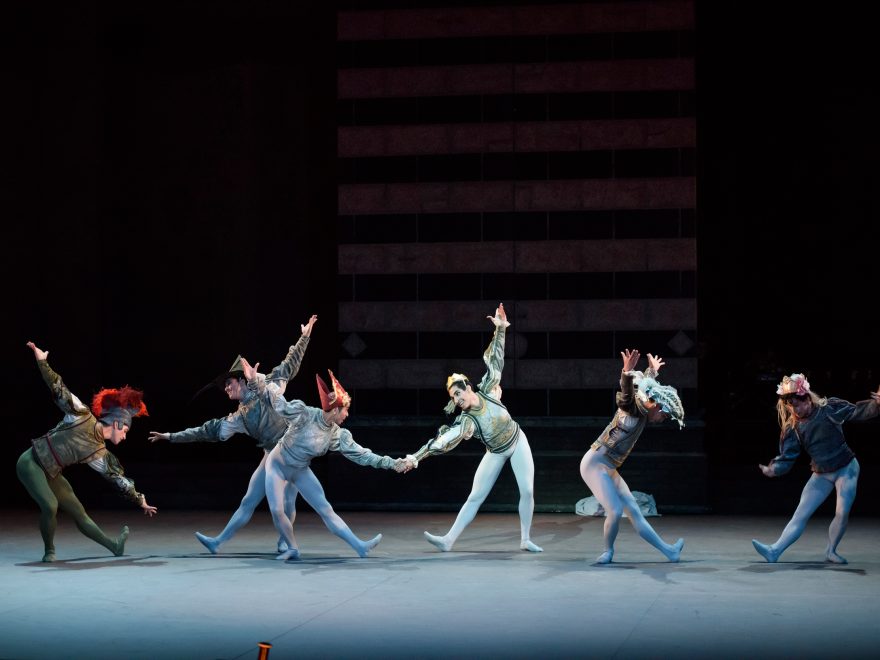 English National Ballet dancers in Romeo & Juliet © Bill Cooper
See the cast in action as they perform Nureyev's "powerfully atmospheric" (The Observer) rendition of Shakespeare's classic tale Romeo & Juliet at The Bristol Hippodrome from 21 – 25 November 2017. Book your tickets here.