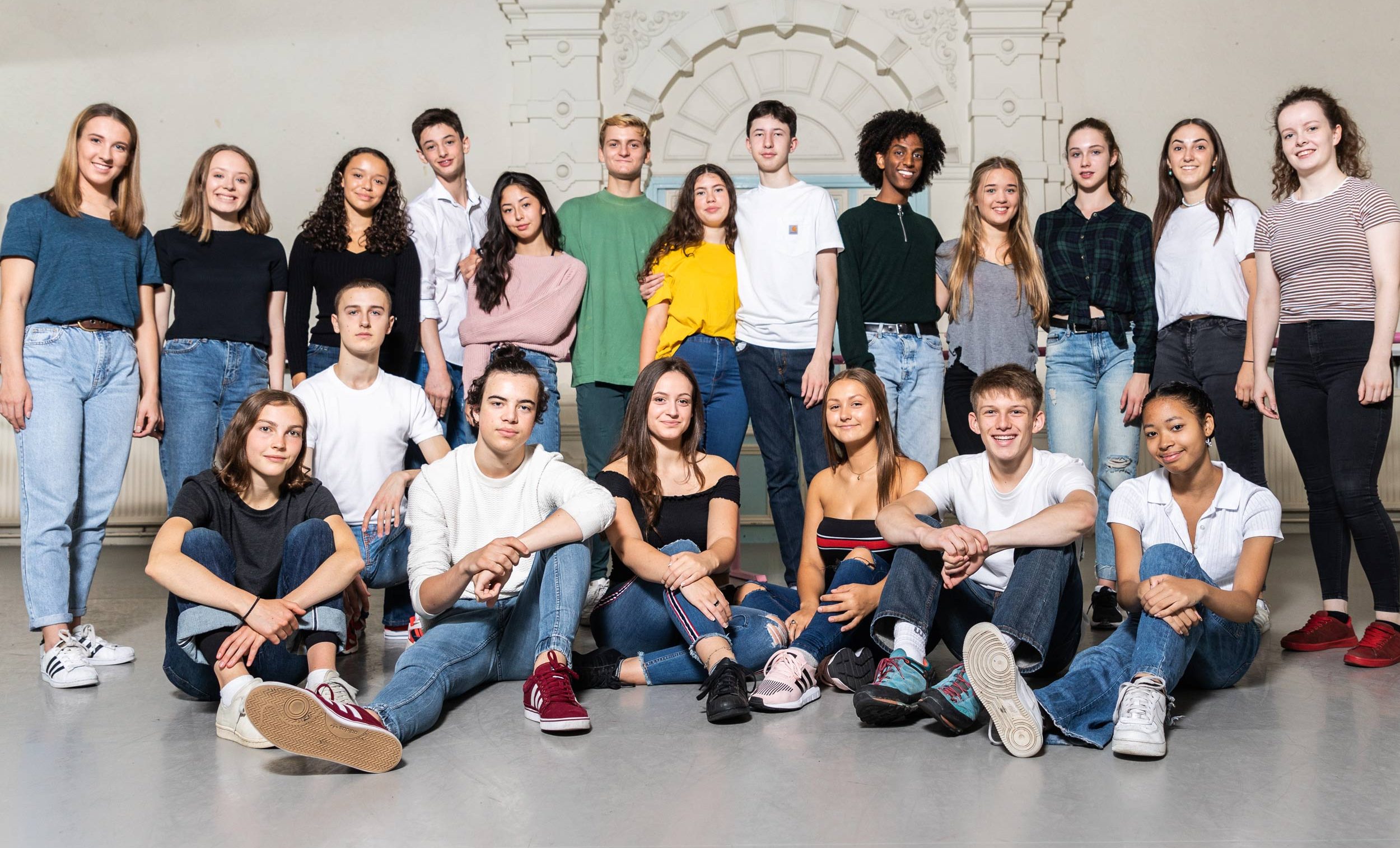 Dancing with ENBYouthCo
23 May 2019
The 21 dancers of ENBYouthCo have had an exciting year full of learning and performances. As it draws to a close, and we start auditions for next year's company, Natnael Dawit, Spike King and Violet Savage reflect on why they enjoy dancing and how being part of our youth dance company has given them valuable experience for the future.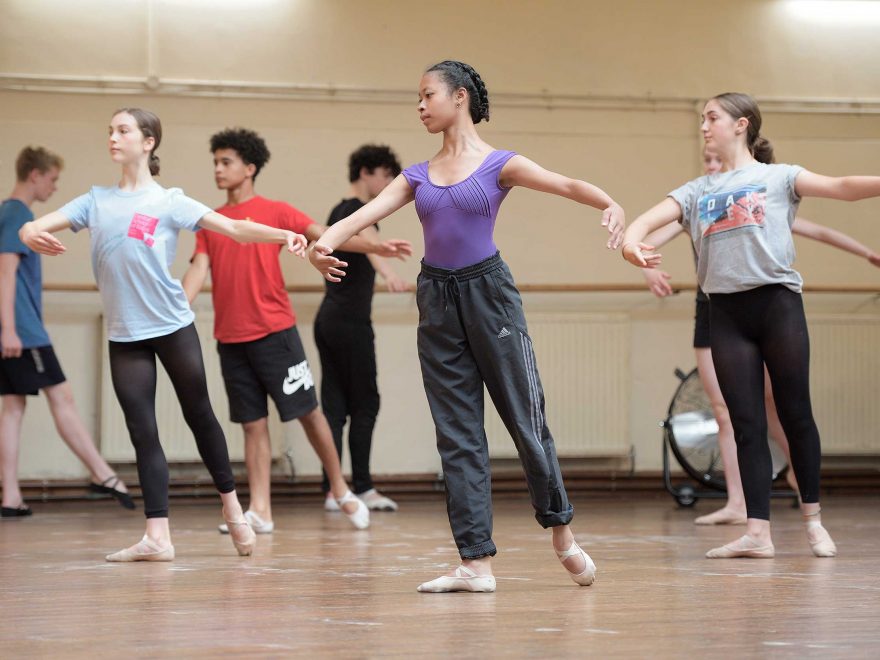 ENBYouthCo in rehearsals © Laurent Liotardo
How did you start dancing? What, or who, is your inspiration?
Natnael: I started dancing because I had yet to find a childhood hobby and I realised that what we spend our time doing makes us unique from others, and I wanted to find what was unique about myself. Many of my friends noticed that I naturally adhered to dance and I was able to interpret things as a dancer would, with no formal training at the time. I was placed in a traditional ballet class by my mother and continue to enjoy dance more and more to this day: it takes up more of my time and fulfils my desire to become unique.
Spike: I started dancing at a very young age and was inspired by going to see Matthew Bourne's The Nutcracker: it had me completely spellbound and sparked a passion for dance.
Violet: I started ballet when I was 6, and I only started contemporary 3 years ago at Central School of Ballet. Since then I have auditioned for and danced with Rambert Pre-Vocational, Centre for Advanced Training and ENBYouthCo. This was my second time auditioning for ENBYouthCo, so it was so nice to see my improvement recognised!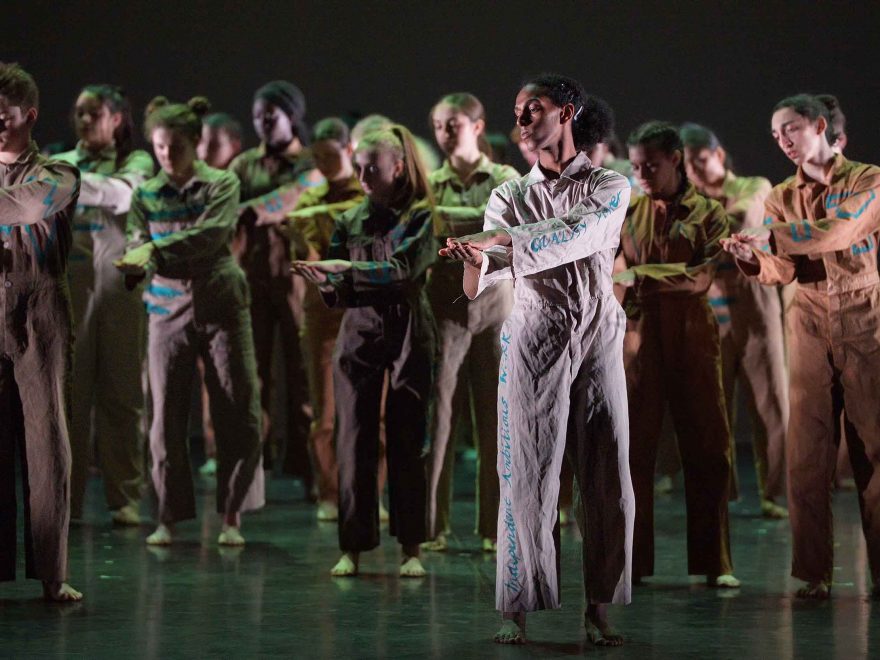 Natnael Dawit (front right) performing Uncharted with ENBYouthCo and others at Dance Journeys 2019 © Laurent Liotardo.
What does dancing mean to you?
Natnael: Dancing to me naturally falls into two categories. One side of dance explores the idea of freedom of expression and creation that is unique and interesting. From personal experience, I find this extremely liberating. On the other hand, dancing to me is a matter of constantly striving for perfection. To be able to push yourself, to work hard for something that you desire, and eventually achieving it, is one of the most gratifying feelings ever. Also to be able to create movement that is pleasing to the human eye is something that interests me a lot.
Spike: Dancing means everything to me, that's the reason I put my body through so much rigorous training, because I want to be the best I can be and feed my passion for it.
Violet: Dancing is a way to enjoy and express myself. I have such a supportive group of dance friends and the dance environment encourages me to always work hard and get better, either in dance or generally.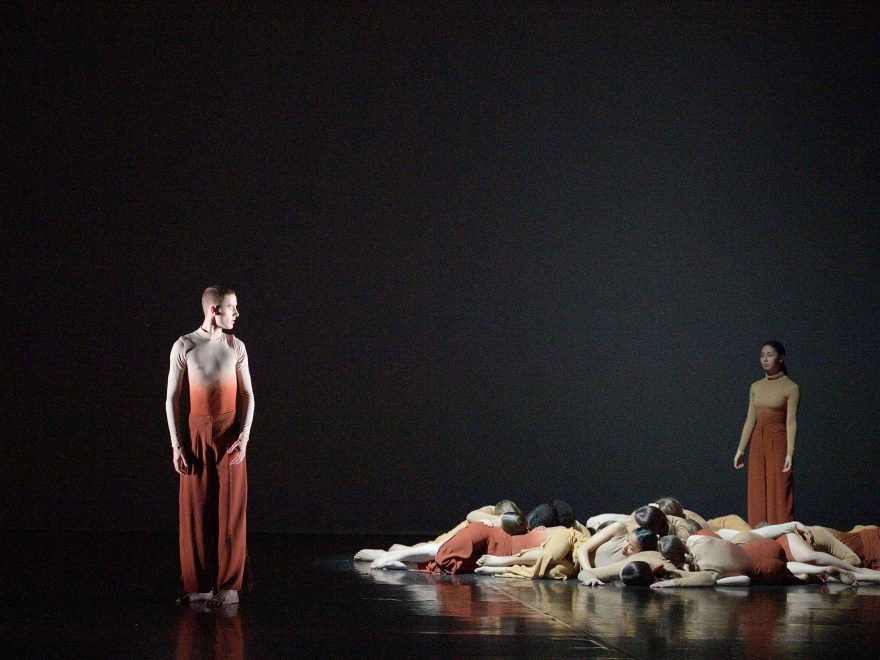 Spike King (left) performing We Are Here with ENBYouthCo at Dance Journeys 2019 © Laurent Liotardo.
What's it like to be in ENBYouthCo?
Natnael: ENBYouthCo is a warm, welcoming atmosphere where I am always being influenced to be better than I am by my other members. I am constantly challenging myself and learning new things.
Spike: Weekly class with friendly, supportive dancers with so many incredible performance opportunities. Performing in Dance Journeys 2019 at Sadler's Wells has been one of my all-time highlights, fulfilling a lifelong dream of performing on such a world-renowned stage.
Violet: I love all the amazing workshops we get with such amazing dancers. The variety is really useful, and they are great people to talk to about dance careers.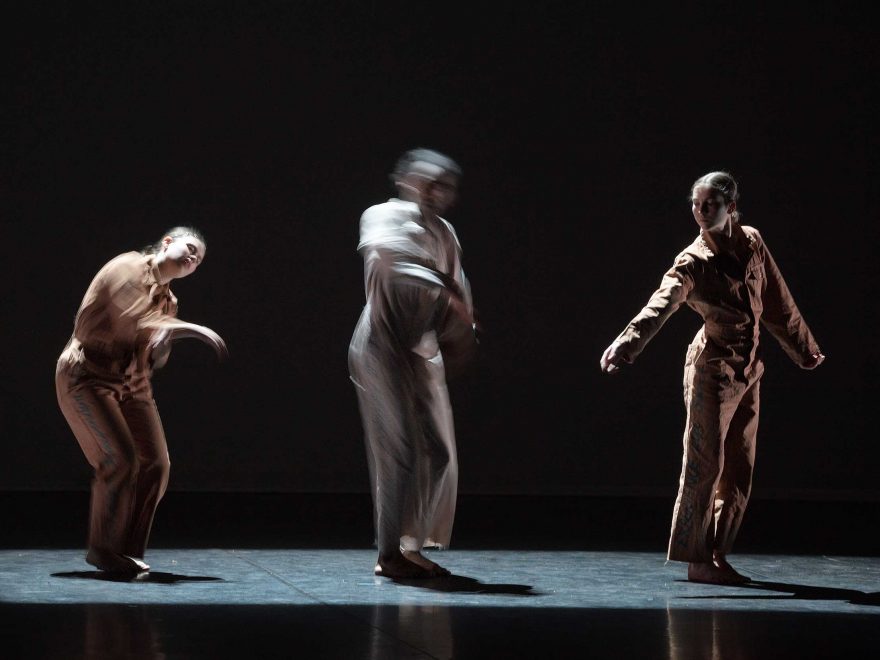 Violet Savage (right) performing Uncharted with ENBYouthCo at Dance Journeys 2019 © Laurent Liotardo.
What are your future aspirations?
Natnael: In the future, I would love to join a company where I can enjoy dance further and continue to improve myself. I would also like to be recognised for my skills by others and make movement that will be appreciated and that entertains others.
Spike: I'd love to be a professional dancer working for choreographers such as Hofesh Shechter and with ensembles that inspire me, like Batsheva Dance Company. The end goal is to own my own company and tour the world.
Violet: I'm currently deciding between a career in dance or art. It would be amazing to dance as part of a company, to train and perform and then ultimately to go on and choreograph as well.
Applications to audition for ENBYouthCo closed on 6 June. For further information on the youth dance company, please contact engagement@ballet.org.uk.