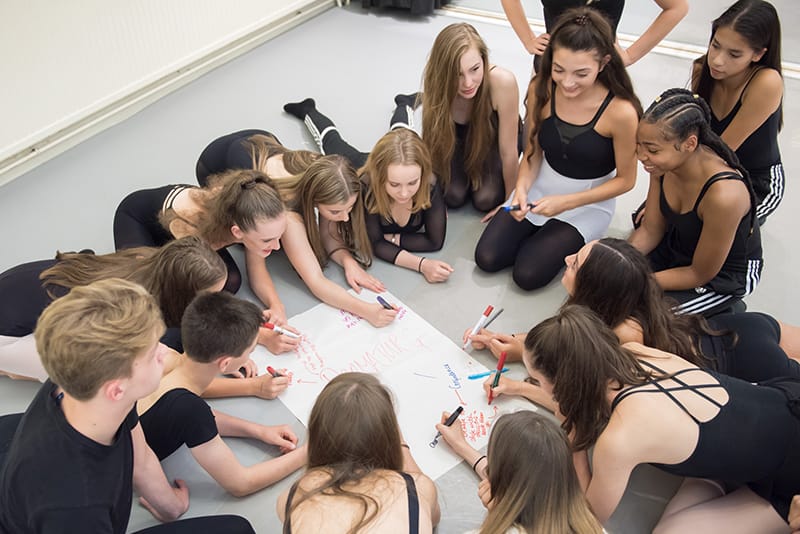 Catching up with ENBYouthCo
18 Nov 2016
A new season for ENBYouthCo sees 10 new dancers join our existing dancers, to make the 2016/17 cohort.
It's been an exciting term so far, which kick started with the young company of dancers meeting Artistic Director Tamara Rojo and getting an exclusive insight into Akram Khan's Giselle, as they watched the final stages of rehearsals.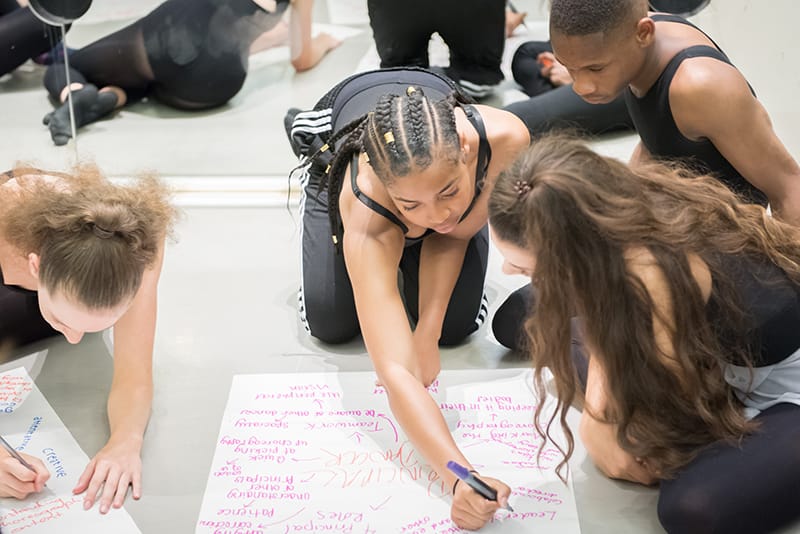 ENBYouthCo dancer Armani May © Photography by ASH
ENBYouthCo, headed up by Creative Director Jo Meredith, rehearse throughout the year at our studios, with the first term really focusing on the building blocks of a performing company. From technique classes in both ballet and contemporary styles, to creative sessions, and Q&As with English National Ballet Company dancers, the young dancers have been working together to discover their own creative voices. This all lays the foundations for some exciting, bold and dynamic performances at some of the biggest youth dance platforms in the New Year.
Alongside regular sessions with Jo, so far this term ENBYouthCo have been taught by an array of special guest teachers:
Charlie Brittain, ex-ENBYouthCo dancer, now studying at Salzburg Experimental Academy of Dance, came back to lead an inspiring intensive day. The dancers got their creative juices flowing as they experimented and explored improvisation techniques.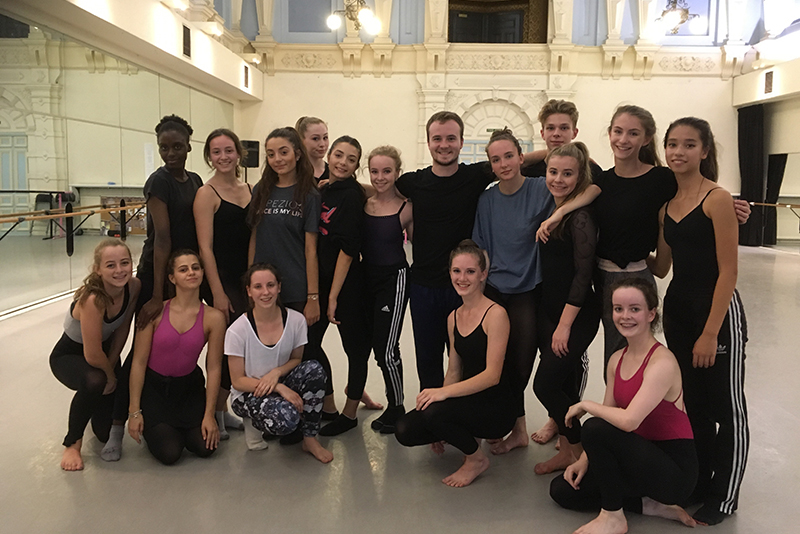 ENBYouthCo with Charlie Brittain © Jo Meredith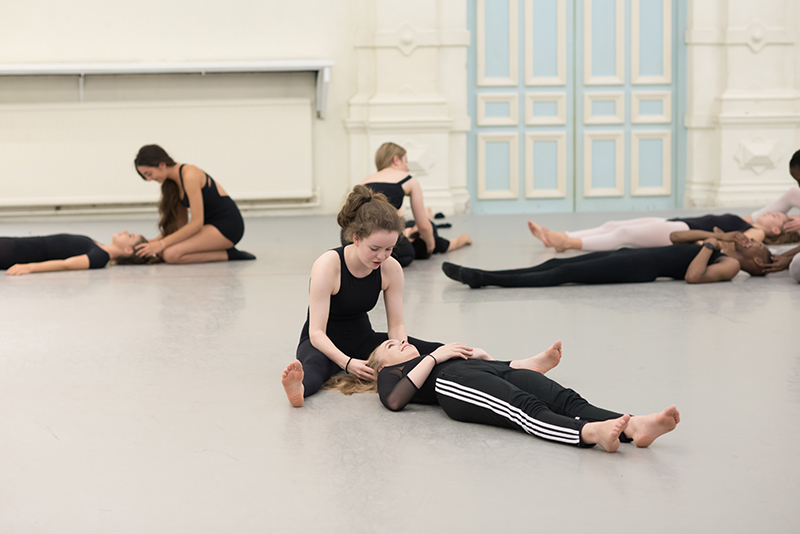 ENBYouthCo dancer Eliza Wade © Photography by ASH
What's more, ENBYouthCo have had the opportunity to delve into what life is like for a professional dancer. In an exciting link up with English National Ballet School, the dancers met third year student, Luke Watson, when he dropped into a session to share his experience of student life and training in a vocational dance school. A special Q&A with Company dancers James Streeter, Jennie Harrington, Jeanette Kakareka, and Katja Khaniukova, also saw them discovering what makes the 'complete dancer'.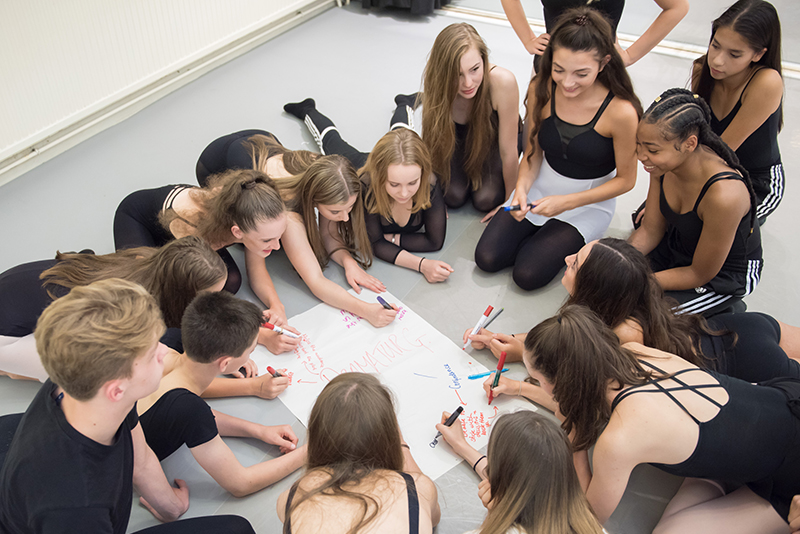 ENBYouthCo working as a group for the 'Complete Dancer' © Photography by ASH
Next up in this term, ENBYouthCo will be working with Anna Watkins, choreographer and dancer with Tavaziva Dance, developing a new work inspired by Akram Khan's Giselle. For information on when you can see this being performed next year – watch this space!