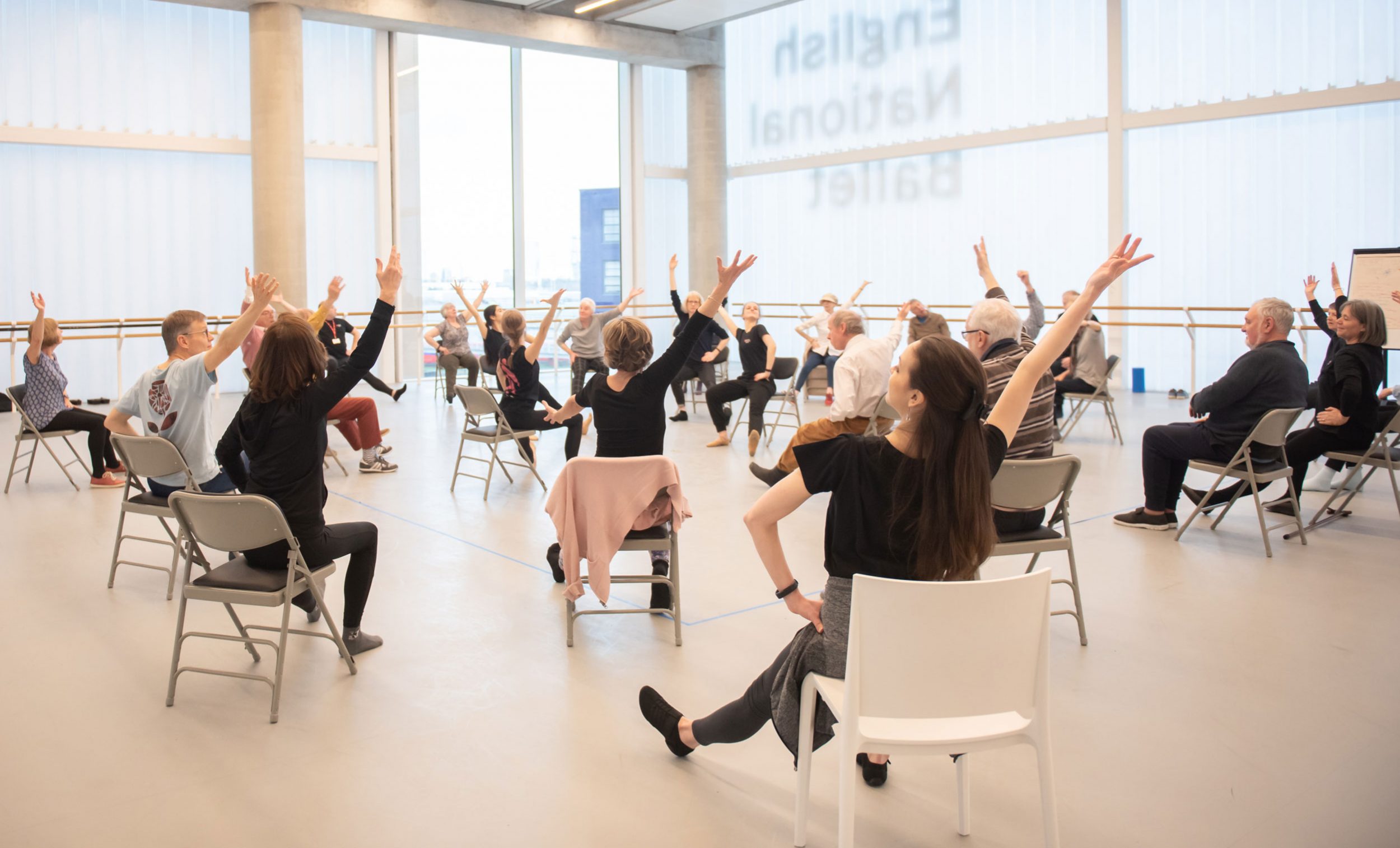 The Big Give 2020: support our dance programme for older people
30 Nov 2020
The Big Give Christmas Challenge returns on 1-8 December. This year, we want to raise £60,000 to address the impact of the pandemic on older and vulnerable people through our dance and health programmes.
ENB Connecting Neighbourhoods: Dance & Wellbeing
Vulnerable, older people have been particularly affected by Covid-19, with reports of increases in reduced mobility, low mood and cognitive decline due to a lack of mental stimulation, anxiety and social isolation (Age UK).
This winter, we want to extend our work with older people online, so we can help and bring joy to more of them at this difficult time. Through uplifting dance, live music and social experiences, they can learn new skills and improve their physical health, fitness, and mental well-being.
Our three vital strands include:
Dancing East for older people with limited mobility
Dancing Well for vulnerable adults and those living with dementia in care home settings
Our much-loved Dance for Parkinson's programme, which has been running for 10 years
Online activities, inspired by ENB's distinctive repertoire, will explore rhythm, dance style and themes, helping to build expression, physical strength, balance and confidence. Each session also ends with tea and biscuits to develop new friendships, offering regular social interaction and an alternative support network for participants and carers.
Your support will help us set up a significant dance and wellbeing resource, especially in the London boroughs of Tower Hamlets and Newham, connecting communities to experience the sheer joy of dancing to live music.
By donating during The Big Give Christmas Challenge, your donation will be doubled (scroll down for more info).
With such limited opportunities to get out and about and keep in touch with friends and stimulating company, the zoom sessions are an absolute joy.

Participant of English National Ballet's Dance for Parkinson's in London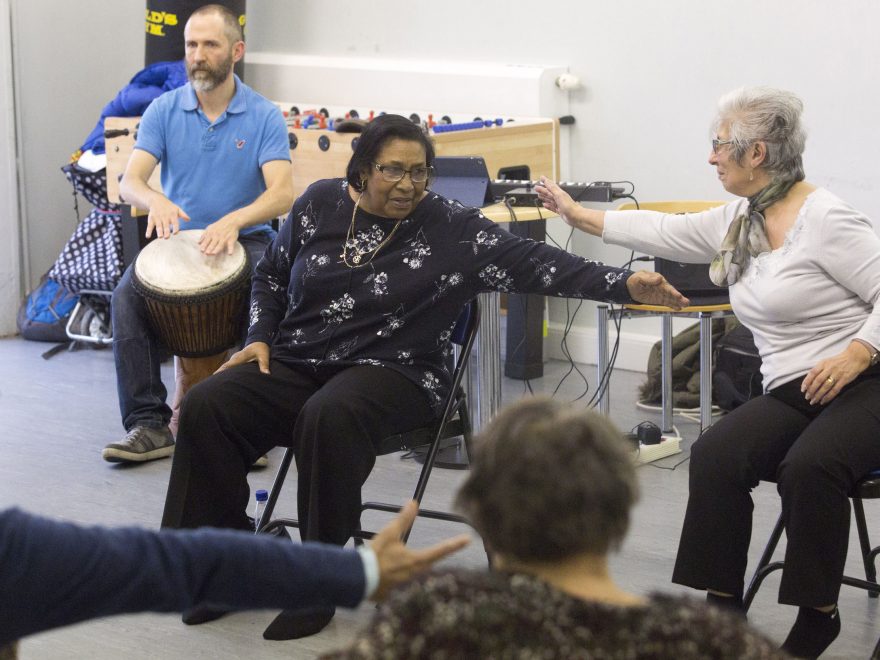 How you can help
Please show your support by donating during The Big Give Christmas Challenge (12pm on 1 Dec – 12pm on 8 Dec). Your gift, whatever the size, will make a real difference. Any donation made via The Big Give website will be doubled, up to our target of £30,000, meaning that, for one week only, your donation will go twice as far and we will be able to raise £60,000. All donations – big and small – are gratefully received.
How to donate
The Big Give Christmas Challenge 2020 opens at 12pm (midday) on Tuesday 1 December (#GivingTuesday) and closes 7 days later, at 12pm (midday) on Tuesday 8 December. Click here to donate.
Donate any amount from £1 to £25,000. All major debit and credit cards (including American Express) are accepted.
If you are a UK tax-payer, we would be very grateful if you tick the gift aid box so that we also receive the tax paid on your donation.
"It has opened a new world for me": read our interview with Alan Ferrett, our Dance for Parkinson's Ambassador.