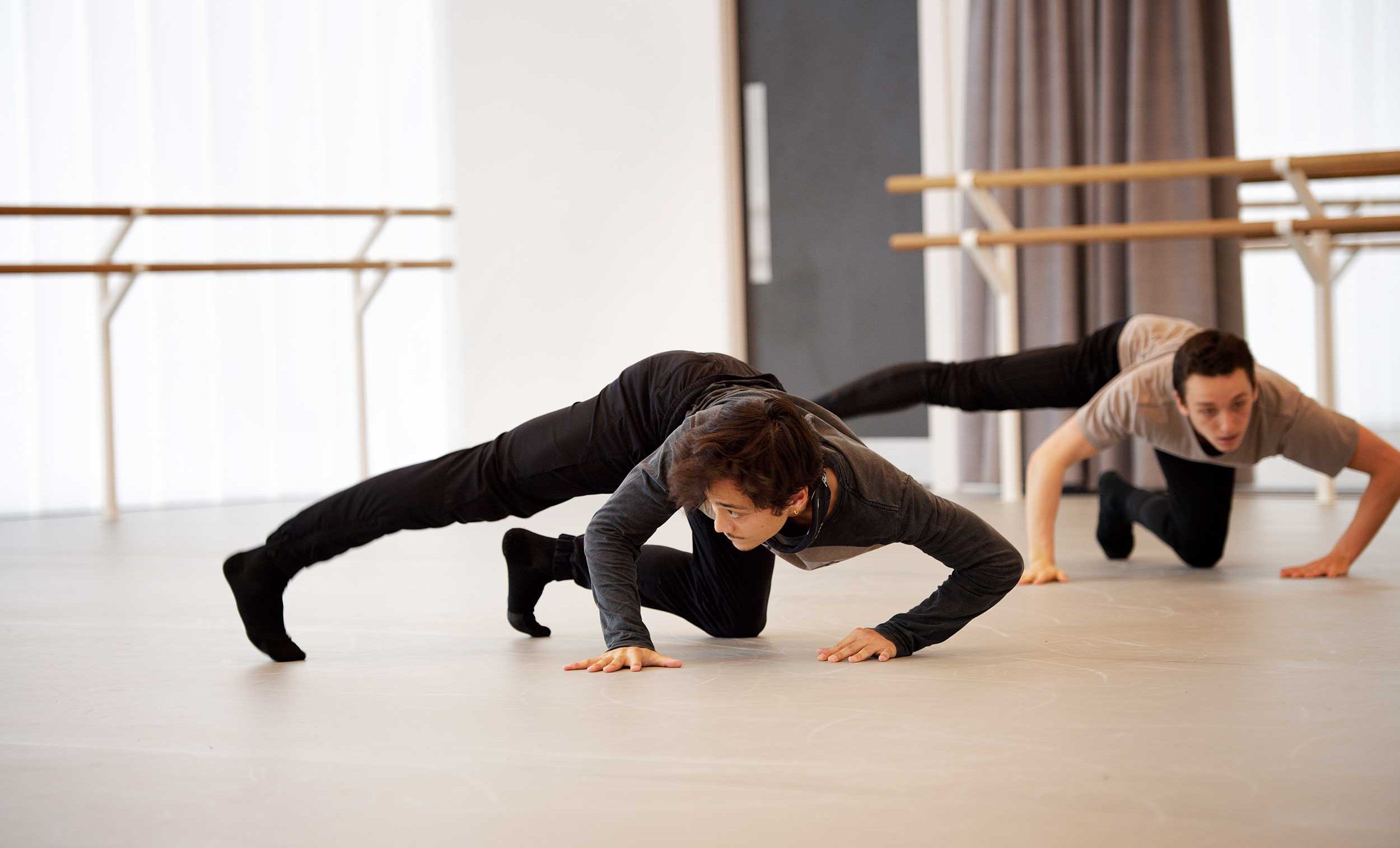 The Big Give 2019: support Akram Khan's Creature
03 Dec 2019
The Big Give Christmas Challenge is here once again, and we're delighted to announce that we are raising funds for a new commission Creature by renowned choreographer Akram Khan. Find out how you can support this innovative production.
Donate before Tuesday 10 December 12pm here, and your donation will be matched.
Creature will be our second full-length production created by Akram Khan for English National Ballet, following his award-winning and internationally successful reimagining of Giselle that premiered at Manchester International Festival 2016.
The highly-anticipated new work, Creature, is a monstrous tale of human ambition and overreaching inspired by Mary Shelley's Gothic masterpiece Frankenstein, the classical myth of Prometheus, and strongly influenced by Georg Buchner's expressionist classic play Woyzeck.
Creature will seek to tap into a collective consciousness, by addressing the creature's confused feelings towards his creator(s), sense of abandonment, endeavour and the need for parental love. This delivers an original spin on the work, bringing the creature into the 21st Century.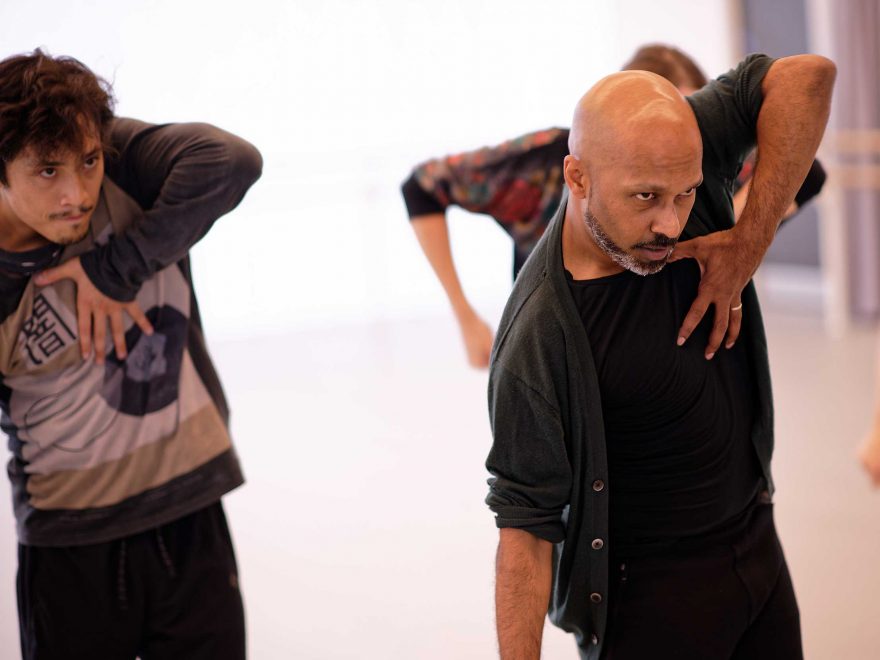 Akram Khan leading a Research & Development session for Creature with Jeffrey Cirio © Laurent Liotardo.
Since I was a child, I have been obsessed and fascinated with the story of Frankenstein, by Mary Shelley. The outcast, the monster, or the stranger has always been a common theme in my works. But in this new creation, I am looking further into the areas related to the sense of abandonment, rage and loss.

Akram Khan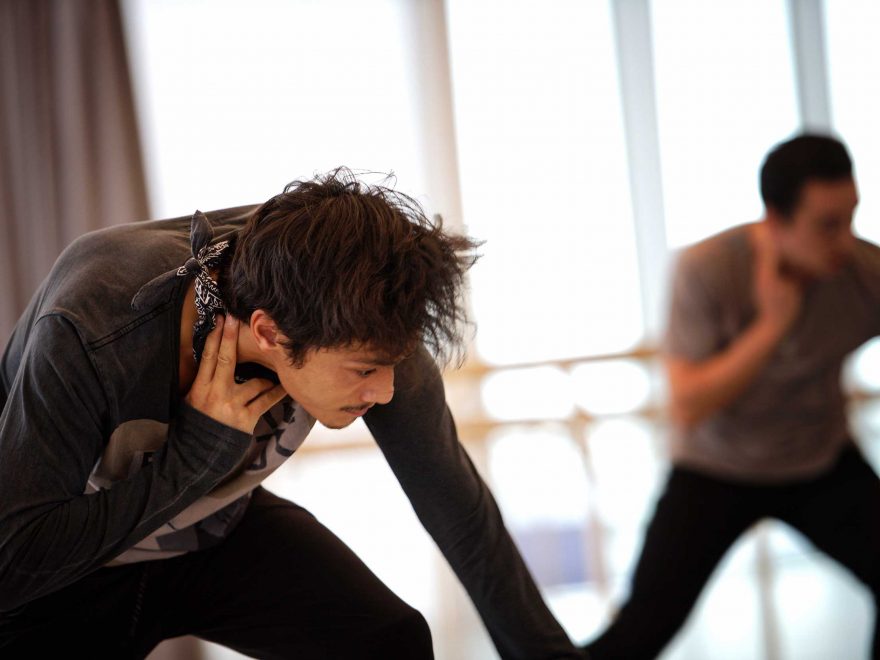 Jeffrey Cirio and Noam Durand during a Research & Development session for Creature © Laurent Liotardo.
Creature will once again blend the precision and technique of our dancers with Khan's contemporary style, resulting in an extraordinary and unique combination intertwining the movement and gestures seen in Kathak with the rigour and skill of classical ballet.
Khan is joined by a brilliant creative team of Academy Award-winning designer Tim Yip, composer and sound designer Vincenzo Lamagna, lighting designer Michael Hulls and dramaturg Ruth Little.
It continues Artistic Director Tamara Rojo's vision to celebrate the tradition of classical ballet but develop the art form to inspire and engage the widest audience possible with ballet.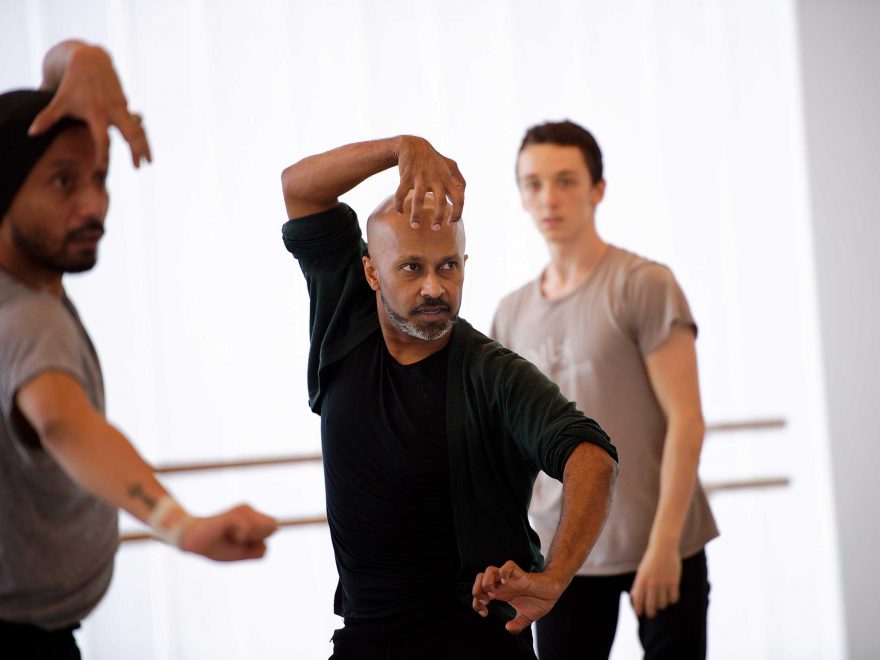 Akram Khan leading a Research & Development session for Creature with Mavin Khoo and Noam Durand © Laurent Liotardo.
How you can help
Please show your support by donating during The Big Give Christmas Challenge (12pm on 3 Dec – 12pm on 10 Dec). Your gift, whatever the size, will make a real difference. Each £1 raised will be matched-funded so any donations we receive will be doubled. We have a fundraising target of £80,000, so all donations – big and small are gratefully received.
How to donate
The Big Give Christmas Challenge 2019 opens at 12pm (midday) on Tuesday 3 December (#GivingTuesday) and closes 7 days later, at 12pm (midday) on Tuesday 10 December. Click here to donate.
Donate any amount from £5 to £5,000. All major debit and credit cards (including American Express) are accepted. Donations of £5,000 will automatically join you up to the Creature Production Syndicate, giving you access to the creative process.
If you are a UK tax-payer, we would be very grateful if you tick the gift aid box so that we also receive the tax paid on your donation.