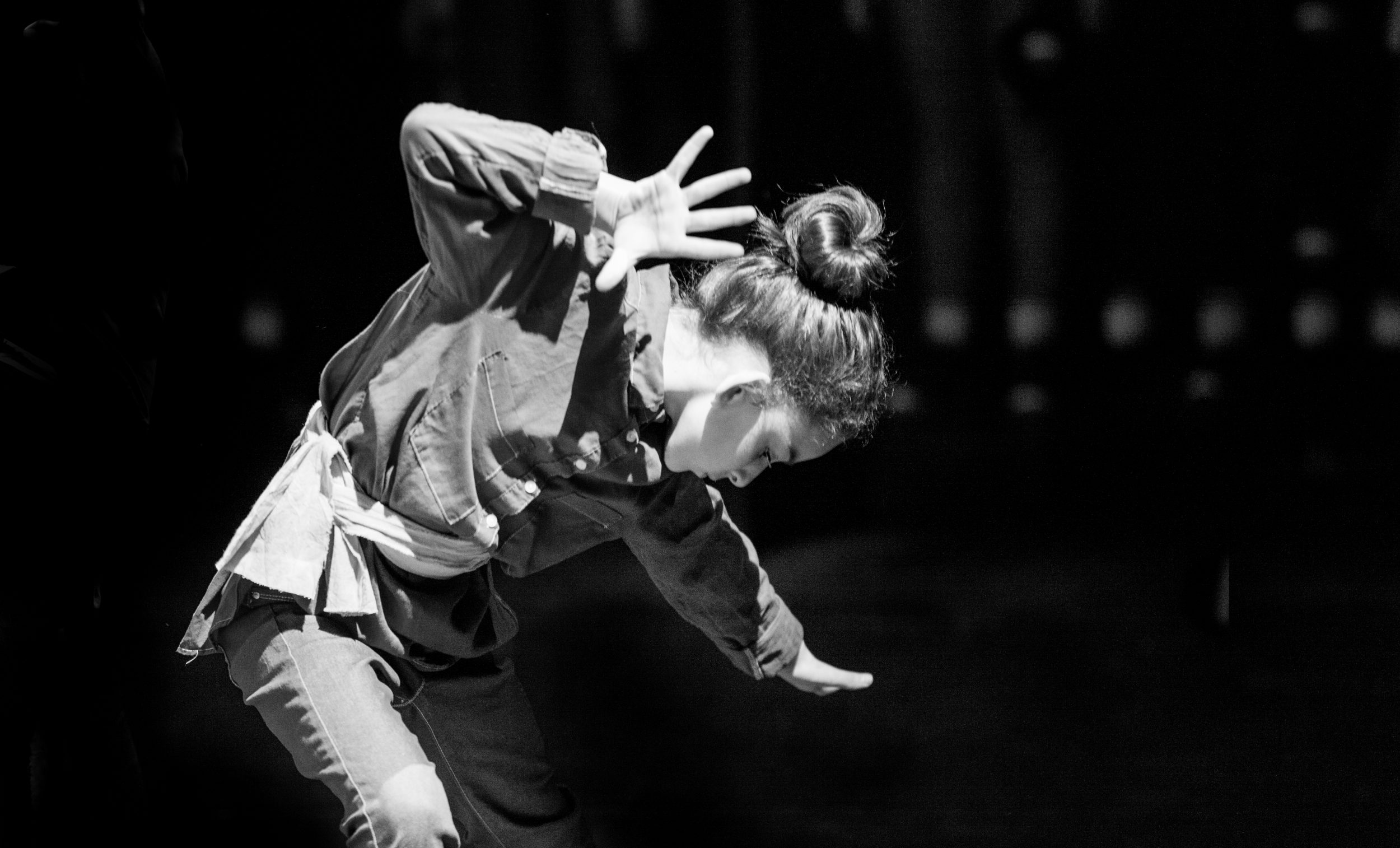 Dance Journeys
Inspiring talented young people to find their creative voices. A unique opportunity to create, perform and experience being part of a professional dance company.
Dance Journeys is English National Ballet's flagship engagement project.
Since 2013, over 670 young people from London secondary schools have worked with English National Ballet to create and perform in a dance production, and experience being part of a professional dance company. The project has also involved 235 musicians from the Royal College of Music Junior Department.
During Dance Journeys, the students take part in weekly workshops with Dance Artists of English National Ballet. Over 12 weeks, and with additional rehearsals with the project's creative team, they create a new dance piece.
They perform it on a professional stage, such as Sadler's Wells Theatre, alongside ENBYouthCo. The large-scale production features new costumes, full lighting, and a specially commissioned score performed live or recorded by musicians from the Royal College of Music Junior Department.
Here, we're working with professional artists who allow us to be creative, adding our own ideas and choreography to the work, it's great – we feel part of the journey.

Student from Copthall School, Dance Journeys 2019
"By nurturing and encouraging new talent through projects such as English National Ballet's Dance Journeys, we can further develop our art form, attracting new audiences and offering the chance to create art and artists of the future", says English National Ballet's Artistic Director Tamara Rojo.
"But I think the most important thing is the journey that the children have through it. Firstly they get to work with the professionals of English National Ballet. They get to perform with the Company, and they get to explore their own creativity – things that they don't even know they have inside. They learn to express their feelings in a different language, to collaborate, and to create something beautiful together."
In 2020, Dance Journeys was due to unite 70 students from Bishop Challoner Catholic Federation of Schools, Copthall School and Friern Barnet School to celebrate English National Ballet's 70th anniversary. Due to Covid-19, the production was sadly cancelled, with only a few weeks of rehearsals left to go. We'd like to thank the students for their energy and input, and for being such enthusiastic members of the Dance Journeys 2020 team.
___
ENB Future Fund
As a charity, we rely on your support now more than ever. Covid-19 is the biggest challenge we've faced in our 70-year history. It is having a significant effect on our long-term sustainability and the way we rehearse, operate, and perform. Any donation, big or small, will help go towards our future community and outreach work, like Dance Journeys.
___
Students who hadn't considered taking GCSE Dance before Dance Journeys have now selected it as a chosen subject. Without such a positive experience from English National Ballet, they may never have taken that step.

Teacher from Copthall School, Dance Journeys 2019
Credits
In partnership with
Royal College of Music