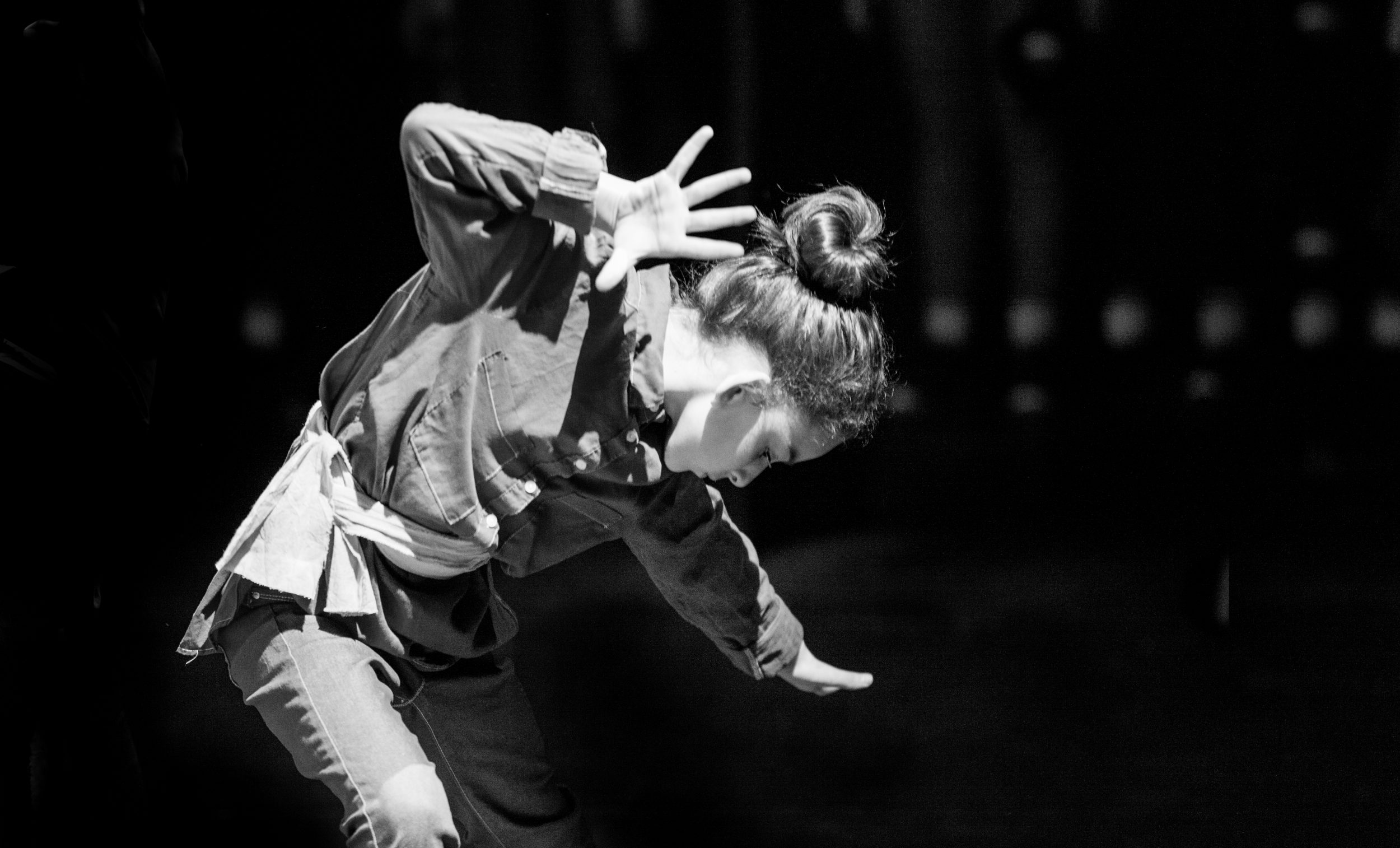 Dance Journeys
Inspiring talented young people to find their creative voices. A unique opportunity to create, perform and experience being part of a professional dance company.
Our annual flagship project Dance Journeys unites young people from west London secondary schools, and musicians from the Royal College of Music Junior Department, through an ambitious, large-scale performance at Sadler's Wells.
2019's Dance Journeys is inspired by English National Ballet's triple bill She Persisted, celebrating female agility, strength and imagination through creative research and performance.
Fifty students from Friern Barnet School and Copthall School have been invited to join the Dance Journeys Company, and work alongside ENBYouthCo for a 12-week rehearsal period leading to the creation of a new work Uncharted, which explores female pioneers, unstoppable sailors, courageous mountain­eers, tenacious astronauts and imaginative writers. Uncharted's captivating score is composed by Aleksandra Vrebalov and recorded by a 70 piece orchestra, made up of talented young musicians from Royal College of Music Junior Department.
The evening programme on Sunday 7 April 2019 also includes the premiere of Rosamunde, choreographed by Carlos Valcárcel for English National Ballet School, We Are Here choreographed by Jo Meredith for ENBYouthCo and Vera, Stina Quagebeur's touching pas de deux for English National Ballet.
By nurturing and encouraging new talent through projects such as English National Ballet's Dance Journeys, we can further develop our art forms, attracting new audiences and offering the chance to create art and artists of the future.

Tamara Rojo CBE, Artistic Director, English National Ballet
I just can't believe I have performed on that stage, it was the best day of my life.

Student from Hampstead School, Dance Journeys 2018
Students who hadn't considered taking GCSE Dance before Dance Journeys have now selected it as a chosen subject. Without such a positive experience from English National Ballet, they may never have taken that step.

Teacher from Copthall School, Dance Journeys 2018
Dance Journeys is generously supported by John Lyon's Charity and having grown over the years, it is recognised for its artistic quality, ambitious approach and authentic partnership engagement.
Since 2013, English National Ballet has worked with over 600 young people from west London secondary schools and 165 musicians from the Royal College of Music Junior Department
Credits
Supported by
John Lyon's Charity
In partnership with
Royal College of Music