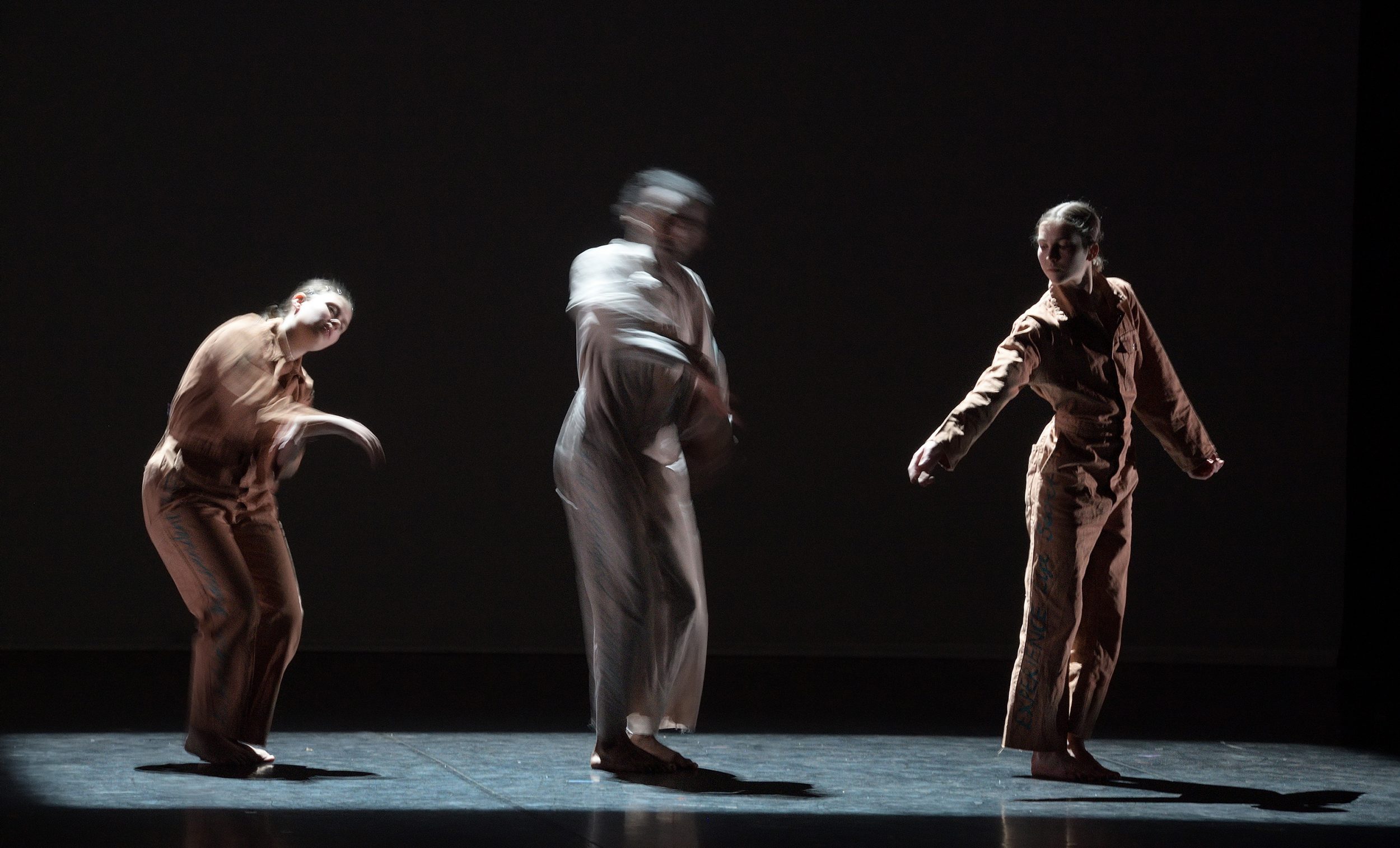 Dance Journeys
Inspiring talented young people to find their creative voices. A unique opportunity to create, perform and experience being part of a professional dance company.
Dance Journeys is a longstanding English National Ballet education project that connects with young people in our local community to create an exciting original dance work.
In April 2020, Dance Journeys: Postcards to Alicia would have been performed by 70 young dancers from Bishop Challoner Catholic Federation of Schools, Copthall School, Friern Barnet School and ENBYouthCo at English National Ballet's new studios on London City Island, to celebrate the Company's 70th anniversary.
Due to Covid-19, the production was sadly cancelled, with only a few final weeks of rehearsals before the performance. We would like to thank the students for their commitment, energy and creative input throughout, and for being such enthusiastic members of the Dance Journeys 2020 Company.
Dance Journeys Digital 2021 is a new strand that has been developed in response to the pandemic, transforming extracts from the work Postcards to Alicia to create three original dance films. The films (Dance for the Arena, Living Picture and Legacy) feature a reduced cast of 32 dancers, and music performed by students from The Royal College of Music, in a journey that celebrates the Company's 70-year history and explores the spaces within English National Ballet's home on London City Island.
The three works that make up Dance Journeys Digital 2021 are co-directed by choreographers Malgorzata Dzierzon and Renaud Wiser, created in collaboration with filmmaker Laurent Liotardo. All three films feature extracts of the captivating score composed by Szymon Brzóska, with costumes by Louie Whitemore. Download a freesheet programme here for more information.
The films will be released this summer on our YouTube channel:
Thursday 16 June 2022 at 5pm BST: Postcards to Alicia – Dance for the Arena
Thursday 23 June 2022 at 5pm BST: Postcards to Alicia – Living Picture
Thursday 30 June 2022 at 5pm BST: Postcards to Alicia – Legacy
It's amazing to be able to let go – as at home I have to be careful of the furniture, to not kick the chair – and now to be able to be back in the studio with other dancers is really nice

Sofia, Dancer - Dance Journeys Digital
Fleur Derbyshire-Fox, Director of Engagement - English National Ballet
Dance Journeys Digital, Postcards to Alicia is testament to the resilience, creativity and artistry of the young dancers and musicians. Despite multiple setbacks caused by the pandemic, they have produced three confident and reflective dance works for camera, set to an enthralling score, played by RCM young musicians. Through Dance Journeys on stage or in digital form, we continue to mould opportunities to champion the artistic voice of young people, creating the artists of the future."
Credits
In partnership with
Royal College of Music