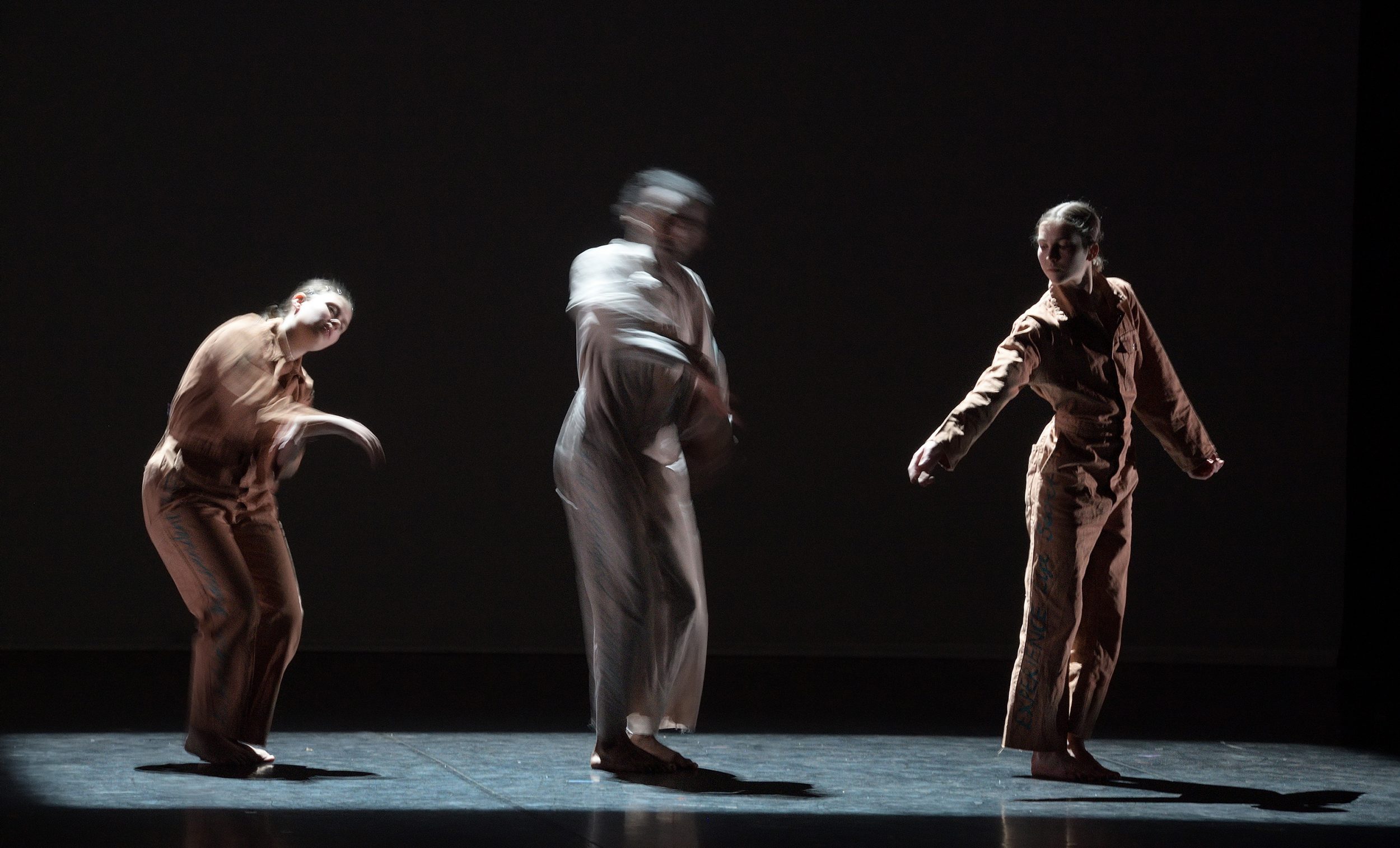 Dance Journeys
Inspiring talented young people to find their creative voices. A unique opportunity to create, perform and experience being part of a professional dance company.
Dance Journeys is English National Ballet's flagship Engagement project.
In April 2020, Dance Journeys, Postcards to Alicia would have been performed by 70 young dancers from Bishop Challoner Catholic Federation of Schools, Copthall School, Friern Barnet School and ENBYouthCo at English National Ballet's new studios on London City Island, to celebrate the Company's 70th anniversary.
Due to Covid-19, the production was sadly cancelled, with only a few final weeks of rehearsals before the performance. We would like to thank the students for their commitment, energy and creative input throughout, and for being such enthusiastic members of the Dance Journeys 2020 Company.
Dance Journeys Digital is a new strand that has been developed in response to the pandemic, transforming extracts from the work Postcards to Alicia to film. The film project involves a reduced cast of 32 dancers performing three digital dance works: Reflexions, Duets and Trios to celebrate the Company's anniversary year and the spaces within ENB's home on London City Island.
It's amazing to be able to let go – as at home I have to be careful of the furniture, to not kick the chair – and now to be able to be back in the studio with other dancers is really nice

Sofia, Dancer - Dance Journeys Digital
___
ENB Future Fund
As a charity, we rely on your support now more than ever. Covid-19 is the biggest challenge we've faced in our 70-year history. It is having a significant effect on our long-term sustainability and the way we rehearse, operate, and perform. Any donation, big or small, will help go towards our future community and outreach work, like Dance Journeys.
Credits
In partnership with
Royal College of Music