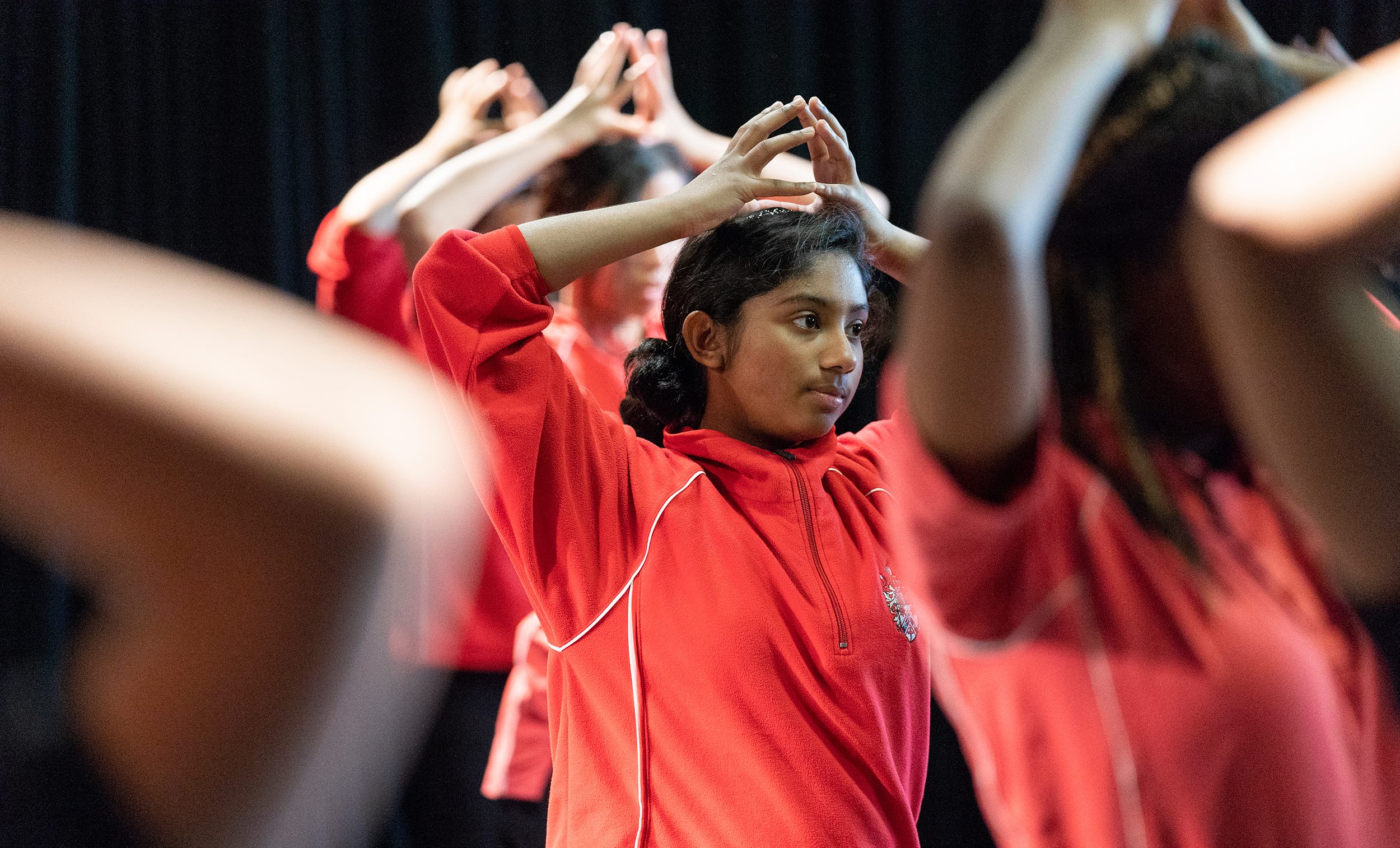 Ballet Explored
Connecting schools through collaborative dance workshops, exciting cultural experiences and inspiring insights.
Ballet Explored enables secondary schools across the UK to connect to English National Ballet. An all-encompassing package includes dance workshops and theatre tickets for students, and Continuing Professional Development opportunities and interactive resource packs for teachers, providing schools with an enriching and authentic insight into our productions.
In 2020, we are excited to be offering two separate Ballet Explored packages:
Schools across East London will delve into Creature, Akram Khan's latest full-length work for English National Ballet. This production promises to be an unearthly tale of exploitation and human frontiers inspired by Georg Büchner's expressionist classic Woyzeck, with shadows of Mary Shelley's Frankenstein.
Schools across Greater Manchester will explore Raymonda – a new brand version choreographed by Artistic Director, Tamara Rojo, after Marius Petipa. Taking inspiration from the ground-breaking spirit of Florence Nightingale and the women who supported the war effort in Crimea, the classic ballet story will be updated with a dramatic new narrative, introducing a heroine in command of her own destiny.
Credits
Supported by