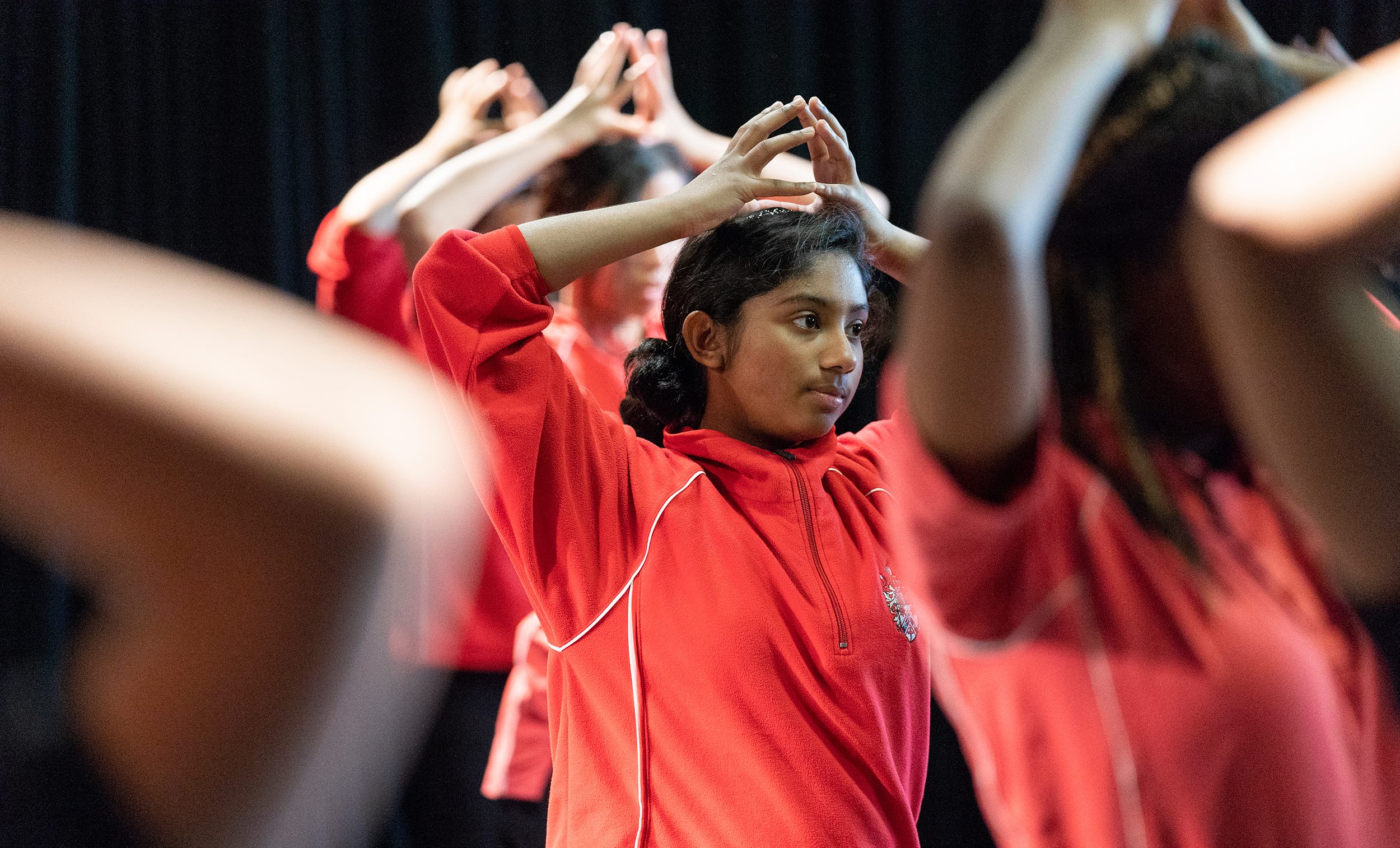 Ballet Explored
Connecting schools through collaborative dance workshops, exciting cultural experiences and inspiring insights.
Ballet Explored enables secondary schools to connect with English National Ballet through an all-encompassing dance workshop and curriculum-linked teaching resources package, providing schools with an enriching and authentic insight into our productions.
Creature Explored
We are delighted to announce that the much-awaited Akram Khan's Creature premieres at Sadler's Wells, London in September 2021. Creature is Akram Khan's latest full-length work for English National Ballet (ENB), which promises to be an unearthly tale of exploitation and human frontiers inspired by Georg Büchner's expressionist classic Woyzeck, with shadows of Mary Shelley's Frankenstein.
We are offering an exciting Creature Explored workshop package for secondary schools within the London Boroughs of Tower Hamlets, Newham, Havering, and Barking & Dagenham, during the autumn term of the new academic year 2021/22.
ENB's Ballet Explored workshop packages allow students to explore the production concepts, themes and aesthetics, and develop knowledge and understanding of the work through their exploration of repertoire: dance phrases, central motifs and creative tasks to develop their own dances and in turn, ignite passion, excitement and appreciation for dance.
All members of staff who delivered the workshop made the whole experience for the students so exciting! Thank you also for your excellent resource pack – this will play a key part in the planning and re-structuring of the new GCSE specification.

Teacher, Ballet Explored 2019
If you would like to register your interest to take part in a Ballet Explored this autumn, please contact us using the details below.
Credits
Supported by