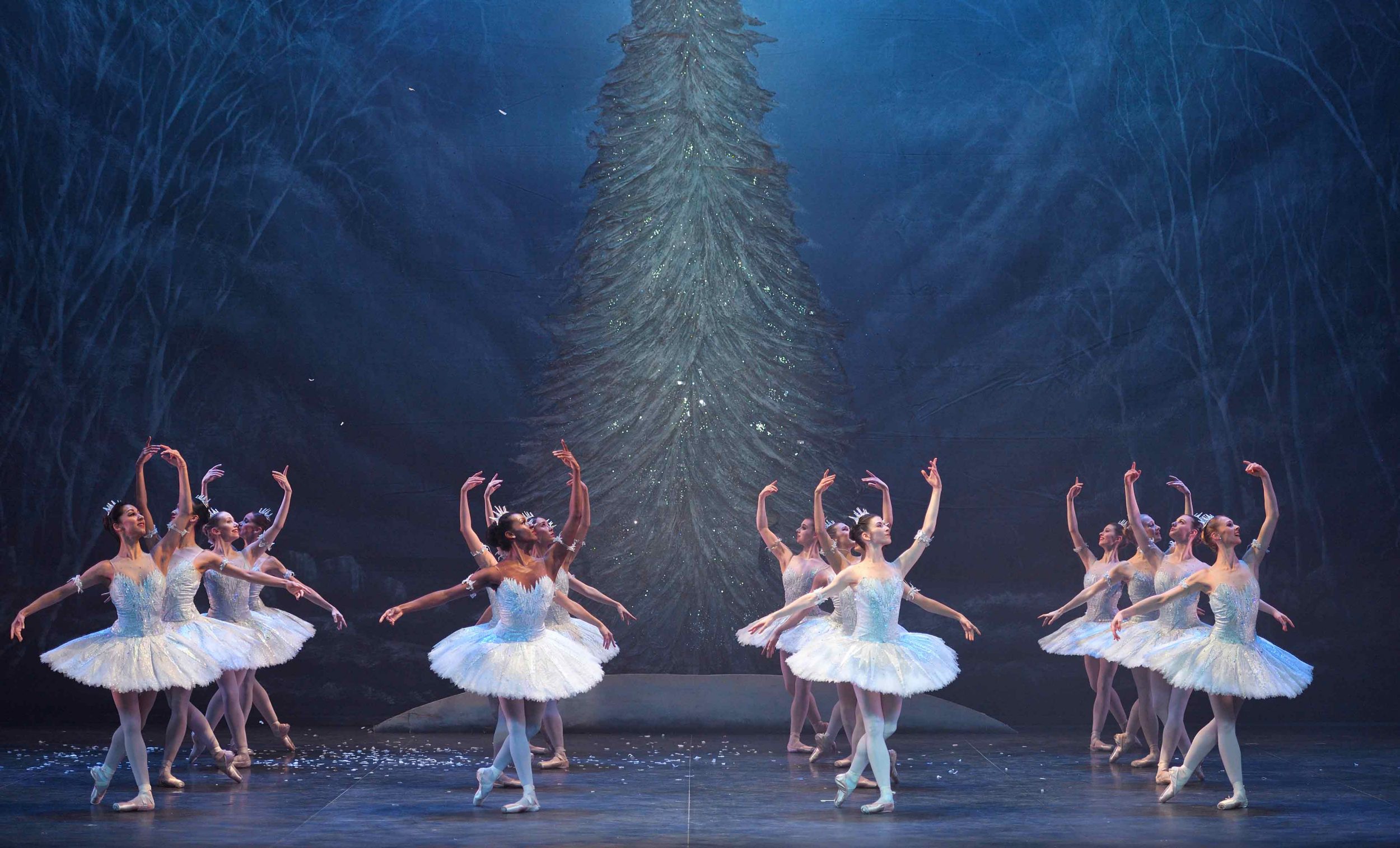 Christmas at English National Ballet
A fun-filled day of Nutcracker-inspired activity for schools
With enchanting toys, mischievous mice and sparkling snowflakes, join us at our new world-class facilities to explore narrative and characterisation and deepen pupils' knowledge about the artistry of ballet. Pupils will learn dance phrases from the repertoire and engage in creative exploration that encourages imaginative thinking to bring the magical story of the Nutcracker to life.
Our Christmas at English National Ballet package includes:
Practical Dance Workshop
Encouraged to create and perform, pupils will be introduced to the style of ballet and explore the narrative and characters from Nutcracker. This workshop is designed to develop confidence, movement skills, and creative thinking.
Explore and Tour
Explore the public spaces inside English National Ballet's home, including state of the art studios, dedicated learning spaces, production theatre and costume department.
Arts, Craft, and Design Workshop
Inspiring pupils to be inventive and work creatively with a range of materials, this workshop will spark imagination where they can create a festive memento to take home.
Meet & Greet with a Ballet Dancer
Learn about the artistry required to be an English National Ballet Dancer in Nutcracker. *
Suitable for KS1 and KS2
*Subject to availability
To complement the workshop experience, pupils can access our Nutcracker Widgit resource. This resource aims to further improve access to ballet for children with learning difficulties and disabilities, where symbols support written text to aid communication and understanding. The symbols in the resource often follow a schematic structure that help the reader independently grow their own vocabulary, aiding literacy and learning for all ages and abilities.
Availability and booking:
We currently have availability on: Wednesday 13, Thursday 14 and Friday 15 November 2019.
Arts Award
English National Ballet is a registered Arts Award supporter. Our Christmas at English National Ballet offer provides appropriate content for those looking to achieve their Explore and or Discover Arts Awards. Not sure what this award is? Please visit the Arts Award website here for more information.
Artsmark
This package can support schools who are working towards gaining or improving their Artsmark status. Not sure what this is? Please visit the ArtsMark website here for more information.
Contact
Get in touch to discuss a schedule, book a workshop or if you require further information.