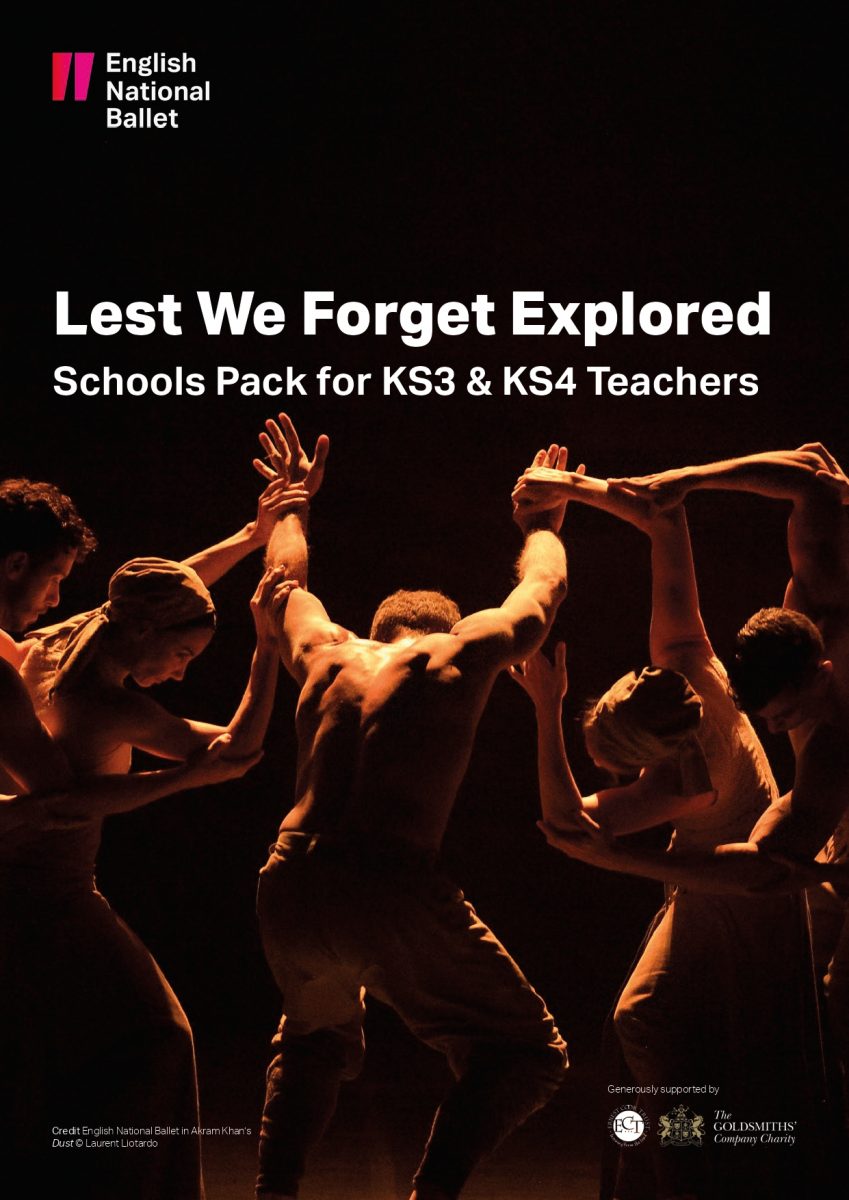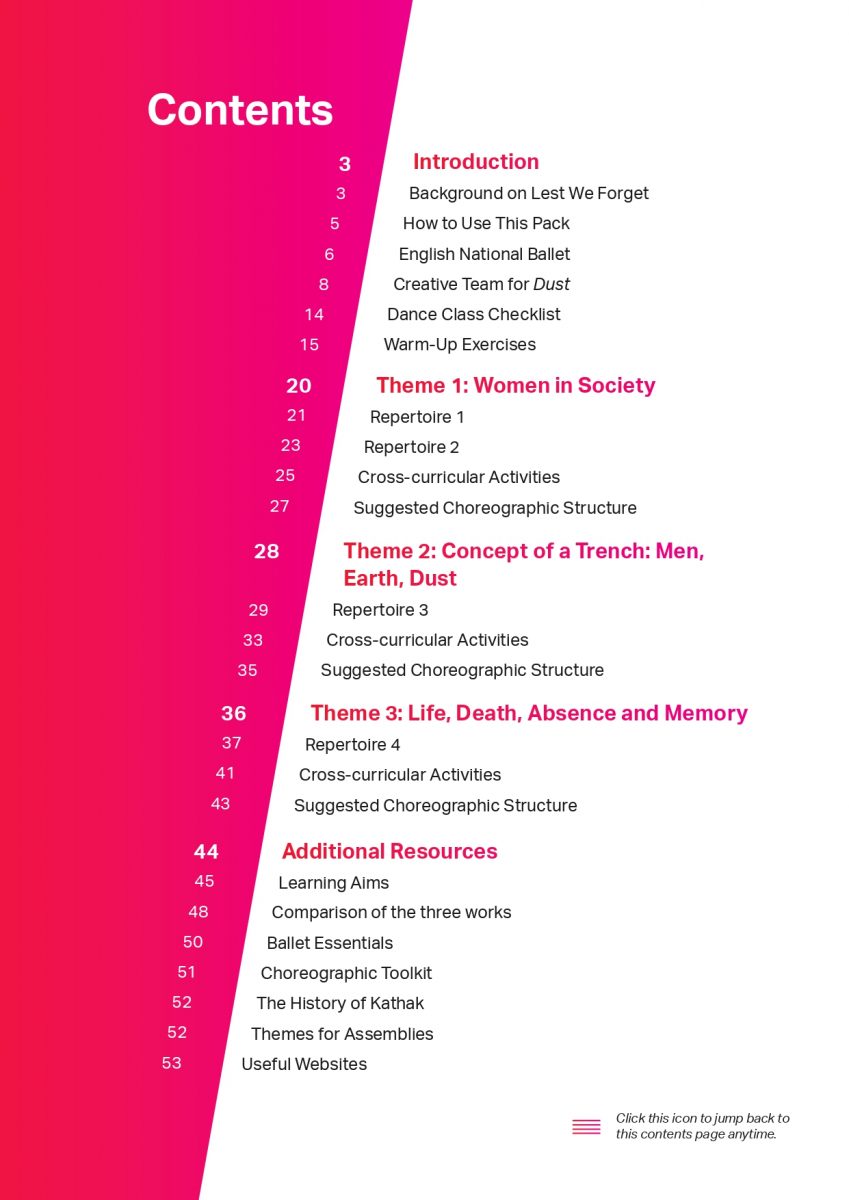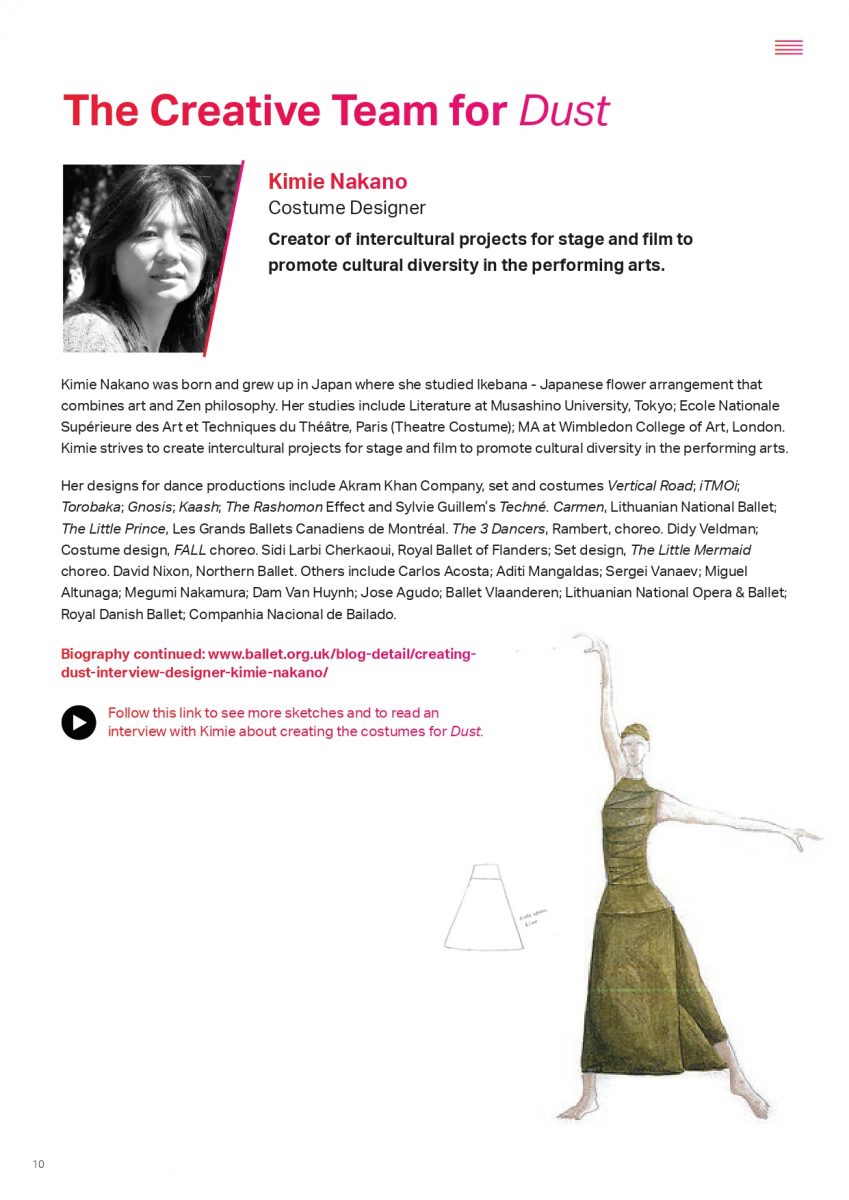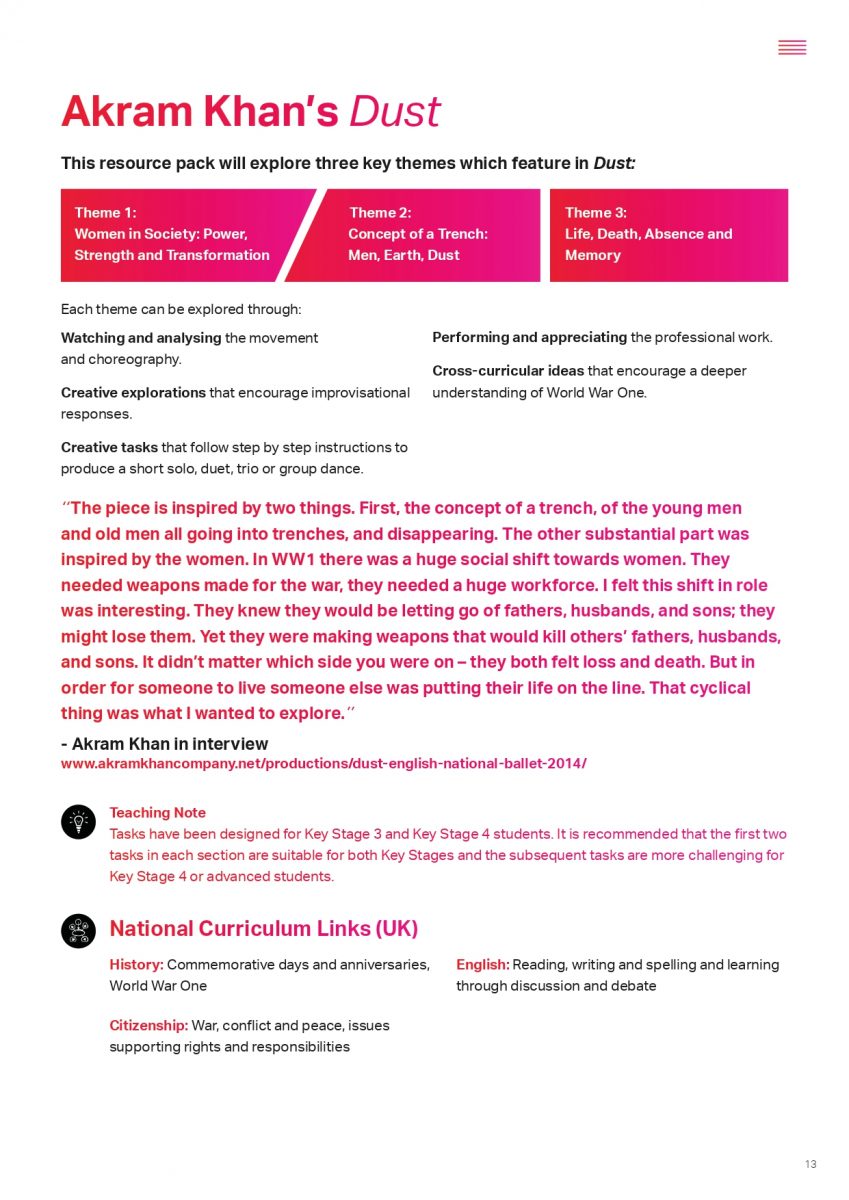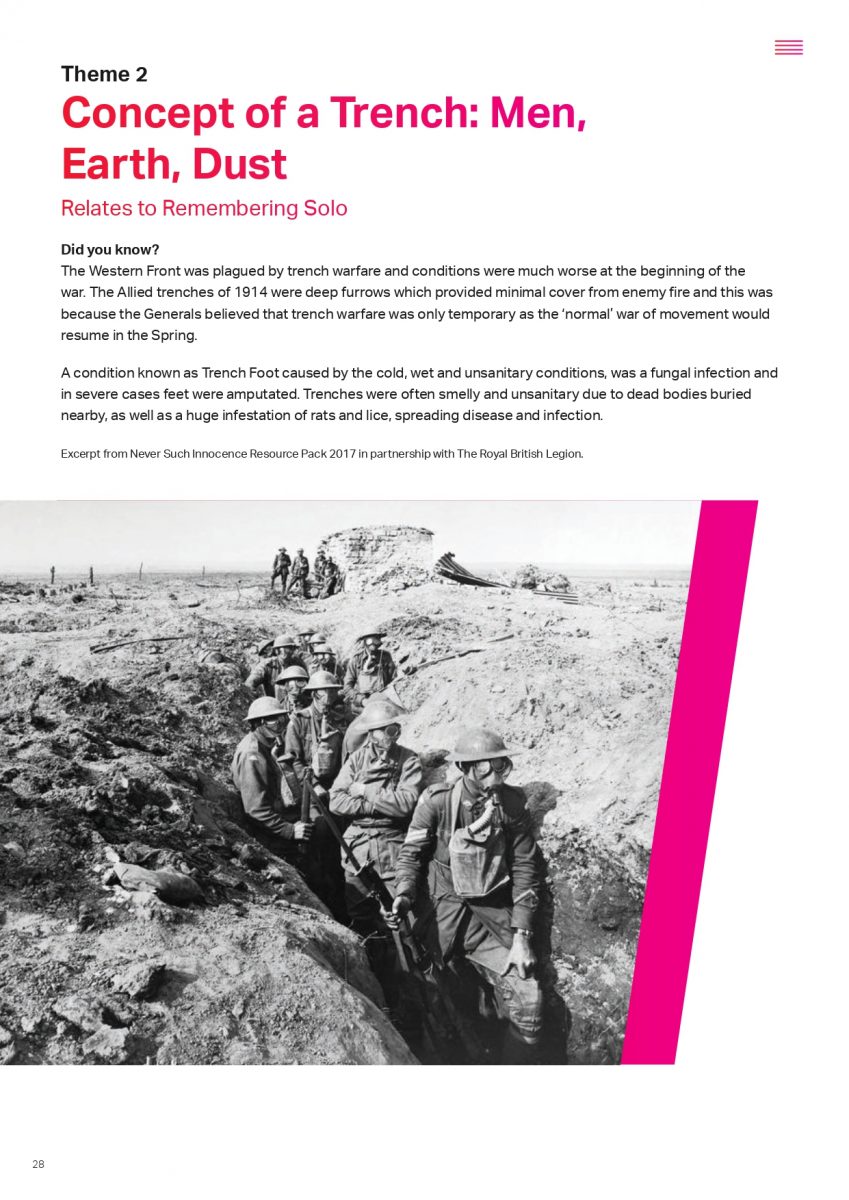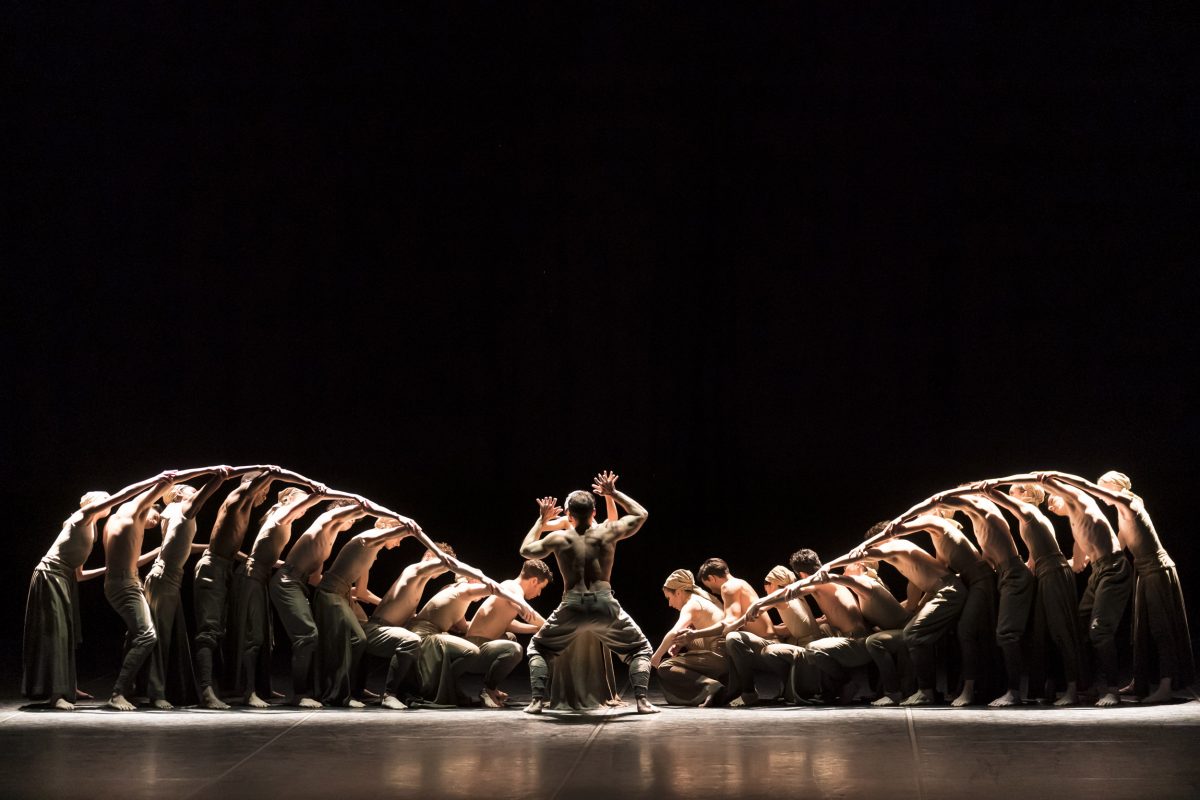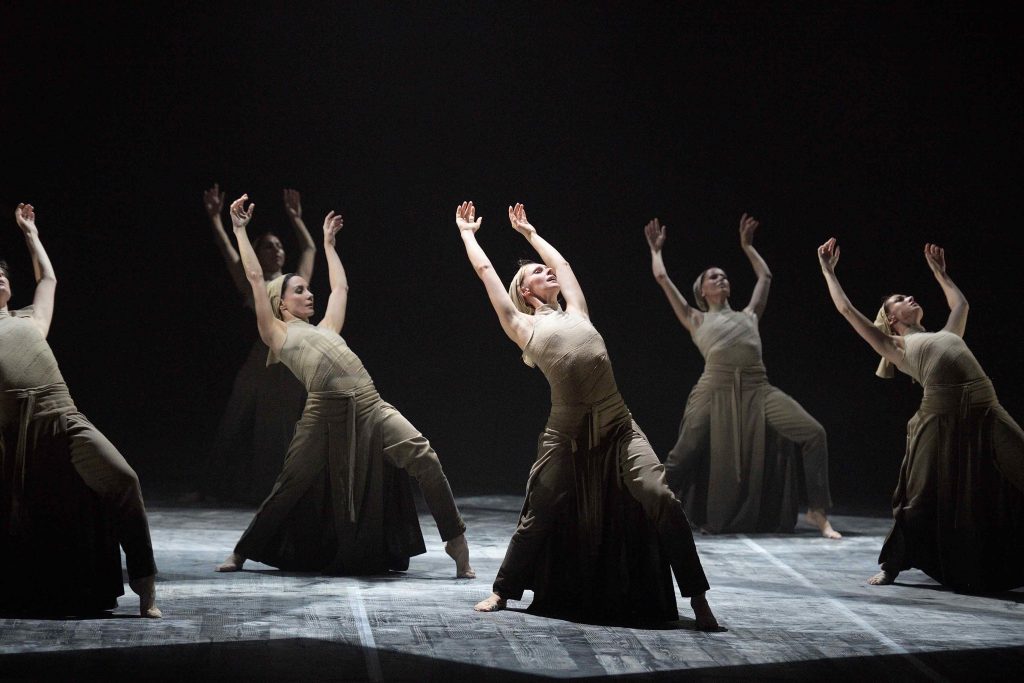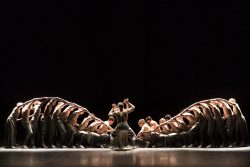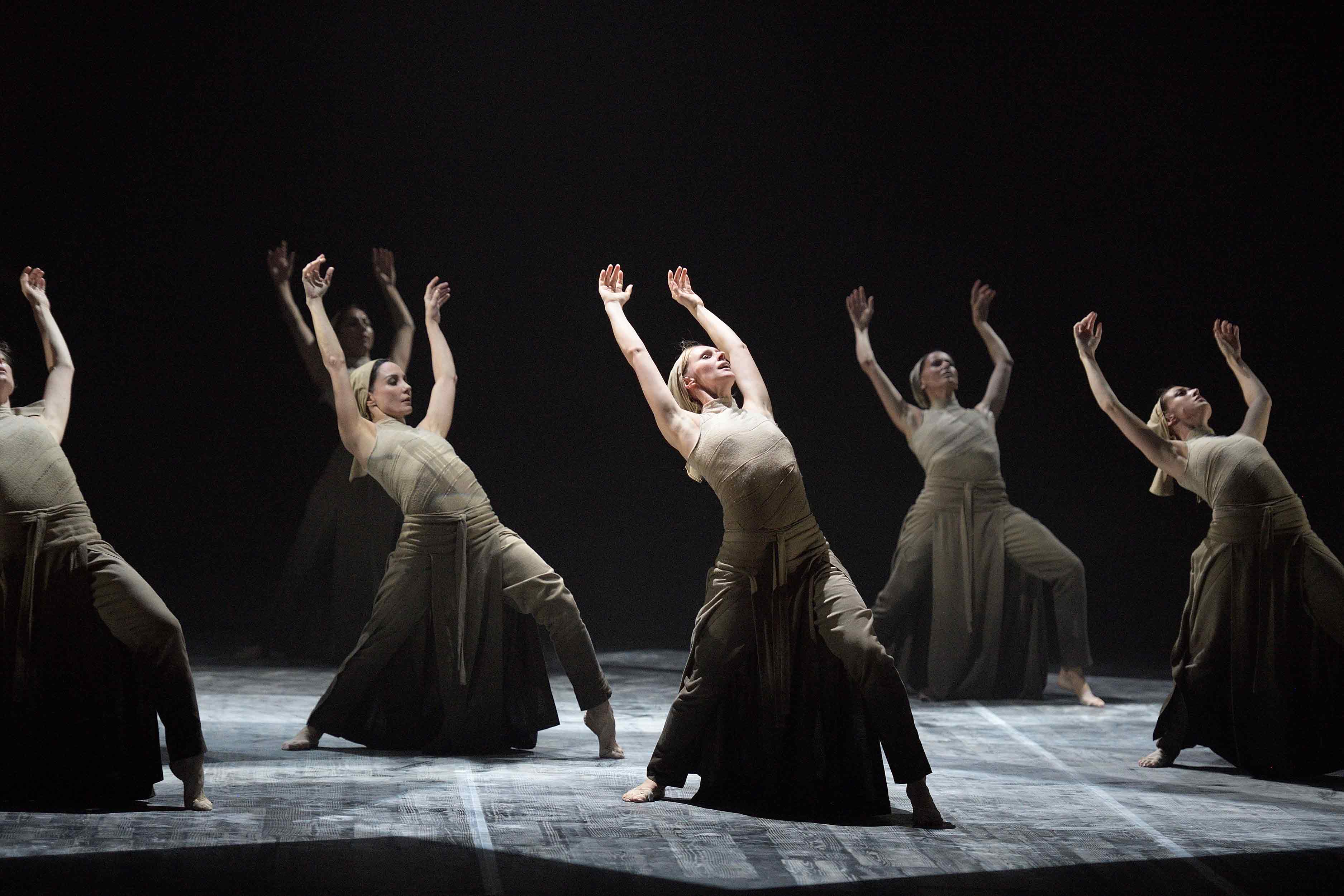 Lest We Forget Explored: Schools Pack (Digital)
£20
Exploring the themes and concepts of Akram Khan's Dust, this digital resource pack provides a multitude of valuable insights and creative tasks perfect for KS3, KS4 and BTEC students.  
The pack includes:​ 
Warm-up exercises specifically created to introduce students to the movement style, language and qualities of Akram Khan's 

Dust.

 

A detailed breakdown of three main themes that feature within the work, including videos to learn and teach repertoire (simplified and advanced versions

), plus

 four creative exploration tasks to help students understand the work as well as develop choreographic skills. Includes learning objectives and developments for each task.

 

Choreographic structures to follow using material produced from the creative exploration tasks.

 

A comprehensive analysis of movement for each theme to aid dance appreciation, highlighting actions, space, dynamics and relationships.

 

Access to music to use in the warm-ups and when teaching repertoire.

 

Cross-curricular tasks to continue further learning and research, plus additional resources. 

 

Rehearsal and production images to support teaching.