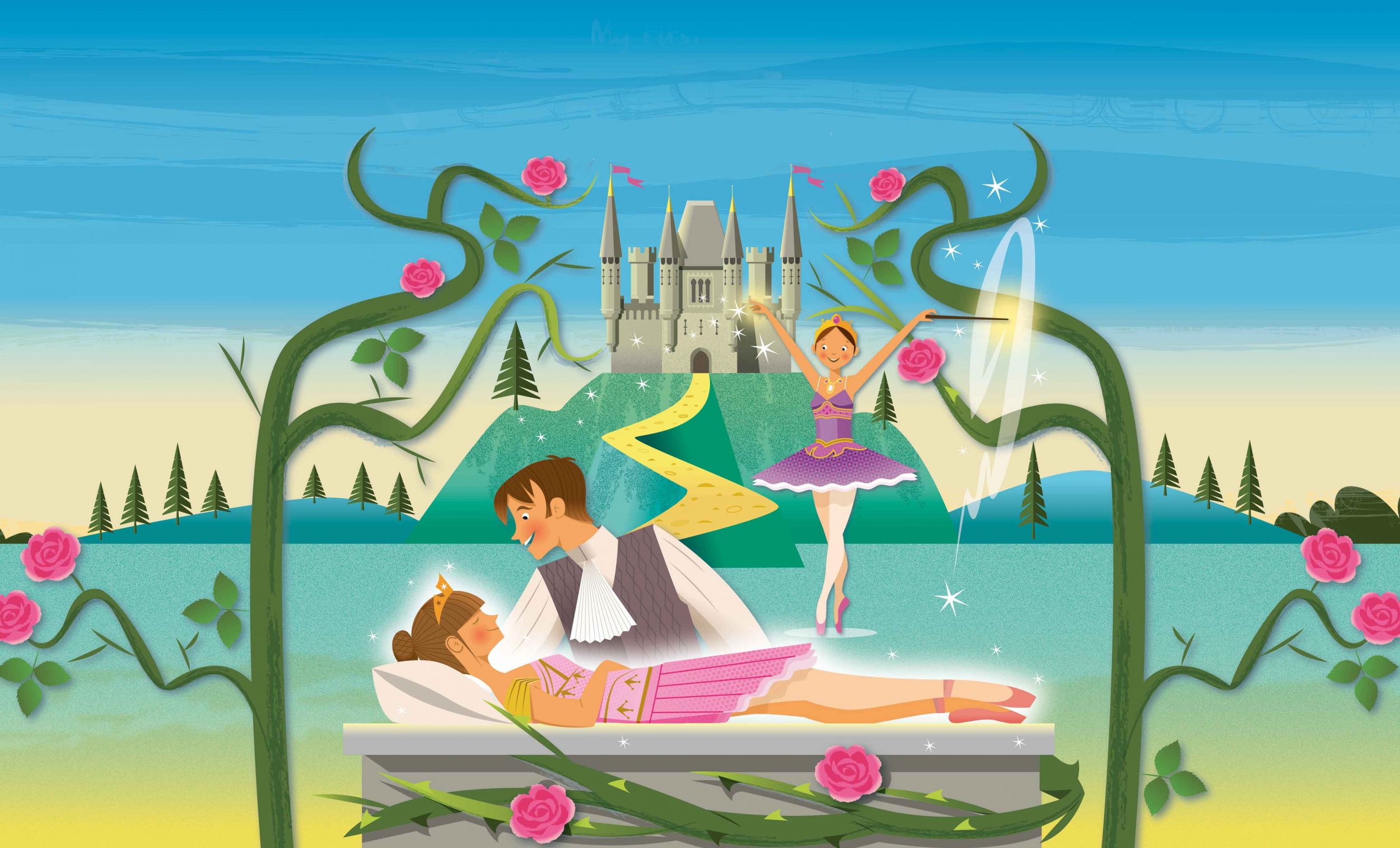 My First Ballet:
Sleeping Beauty
---
My First Ballet:

Sleeping Beauty
Give children a first taste of the magical world of ballet.
Enjoy the classic fairy tale ballet together, in this new version especially created for children aged three upwards.
As a baby, Princess Aurora is cursed by Carabosse: on her 16th birthday, she will prick her finger on a spinning wheel and die. Her godmother the Lilac Fairy alters the spell so Aurora will not die but will sleep for 100 years, only to be awoken by her true love.
From Aurora's christening in the grand hall of the palace, to her jubilant wedding celebrations, the popular story comes alive on stage.
With a narrator to help the young audience follow the story, and a shortened version of Tchaikovsky's gorgeous music, this is the perfect introduction to the beauty of ballet, and a fantastic family day out.
★★★★  An enchanting first taste of ballet for both children and their parents

Culture Whisper
Performed by second-year students of English National Ballet School, our My First Ballet series has been enjoyed by over 290,000 people since its creation in 2012.
Main image: Illustration by Mark Ruffle.
Symbol Resources
English National Ballet are delighted to be working in partnership with Widgit to make ballet more accessible to children with learning difficulties and disabilities, by creating a range of symbol resources.
Widgit symbols support written text to make the meaning clearer and easier to understand. All of these resources are available to download for free (PDF format) and you will also find extra activities in our printed programmes at theatres throughout the tour.
The My First Ballet: Sleeping Beauty Symbol Resources are designed for use before, during and after performances.
Download now:
My First Ballet: Sleeping Beauty