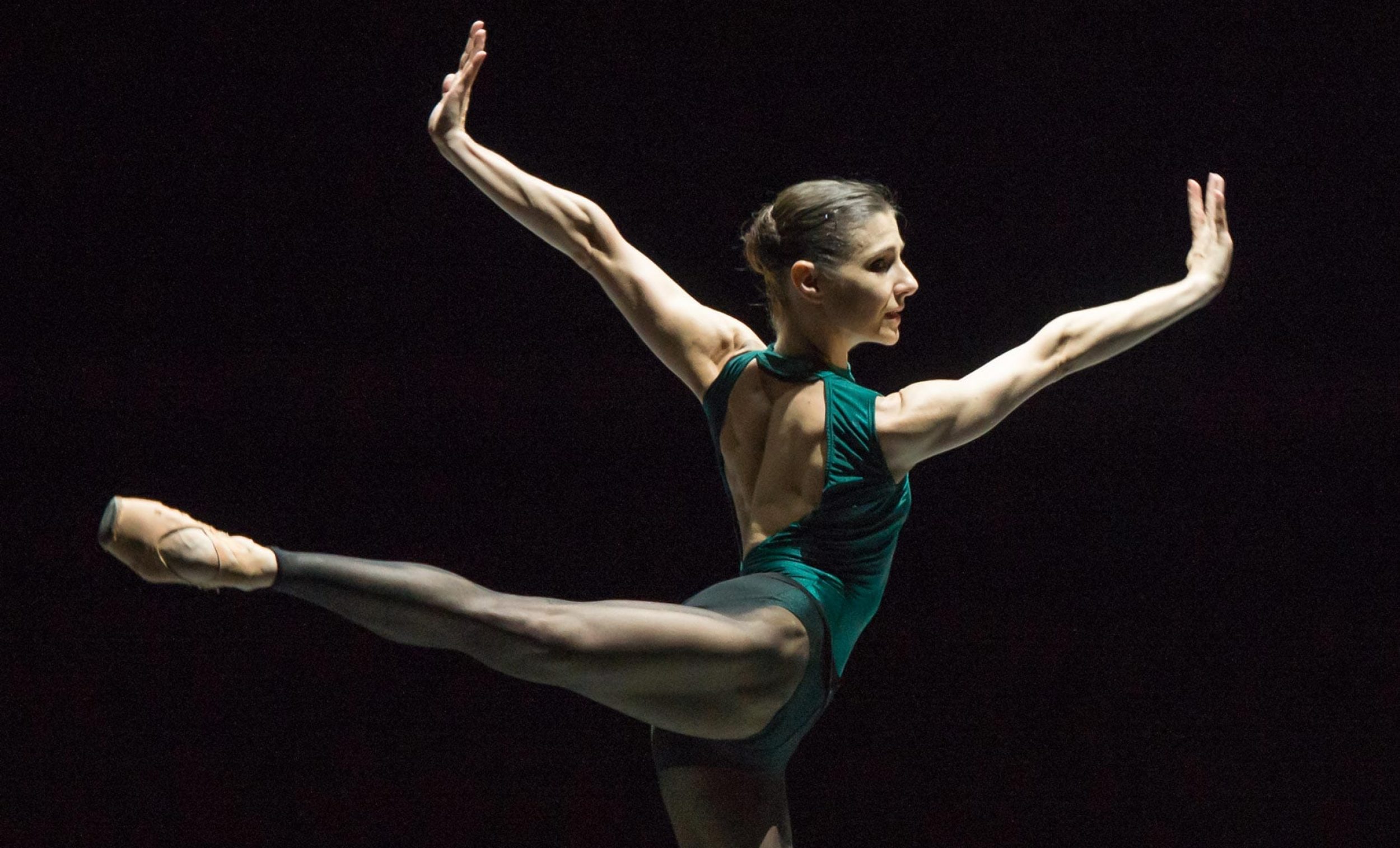 From the archive:
Ballet Bold
Ballet Bold
An evening of ballet in three parts
IN THE MIDDLE, SOMEWHAT ELEVATED
With In the Middle, Somewhat Elevated, William Forsythe started a completely new school of choreography, deconstructing classical ballet and liberating a new generation of classical dancers to show off their abilities.
Set against a bare stage, it is danced by nine individuals culminating in a fierce display of technical and physical wizardry.
Eruptive shards of movement that, in stamina, make the dancers look superhuman

The Sunday Times
ADAGIO HAMMERKLAVIER
As the first notes of Beethoven's pensive piano Sonata No 29, Op 106 play out, three couples slowly walk on stage.
Eyes downcast, they set the tone for this cool, lyrical work by Hans van Manen, "one of the great masters" (The Guardian) of ballet.
ACT III – THE SLEEPING BEAUTY
Tchaikovsky's glorious music and MacMillan's classical choreography reawaken the magic of the world's favourite fairy tale in an enchanted world of castles and curses, forests and fairies.
This is one of those rare beauties that serves equally the demands of ballet and fairytale in style

The Guardian
Main image: Alina Cojocaru, In the Middle, Somewhat Elevated © Photography by ASH.
Principal Casting
Wednesday 3 May
In the Middle, Somewhat Elevated
Tiffany Hedman, James Streeter, Alison McWhinney
Cesar Corrales, Rina Kanehara, Fernando Bufalá, Crystal Costa
Madison Keesler, Sarah Kundi
Adagio Hammerklavier
Katja Khaniukova, James Forbat
Laurretta Summerscales, Fabian Reimair
Tamara Rojo, Isaac Hernández
Sleeping Beauty Act III (in order of Aurora and the Prince)
Laurretta Summerscales and Emilio Pavan