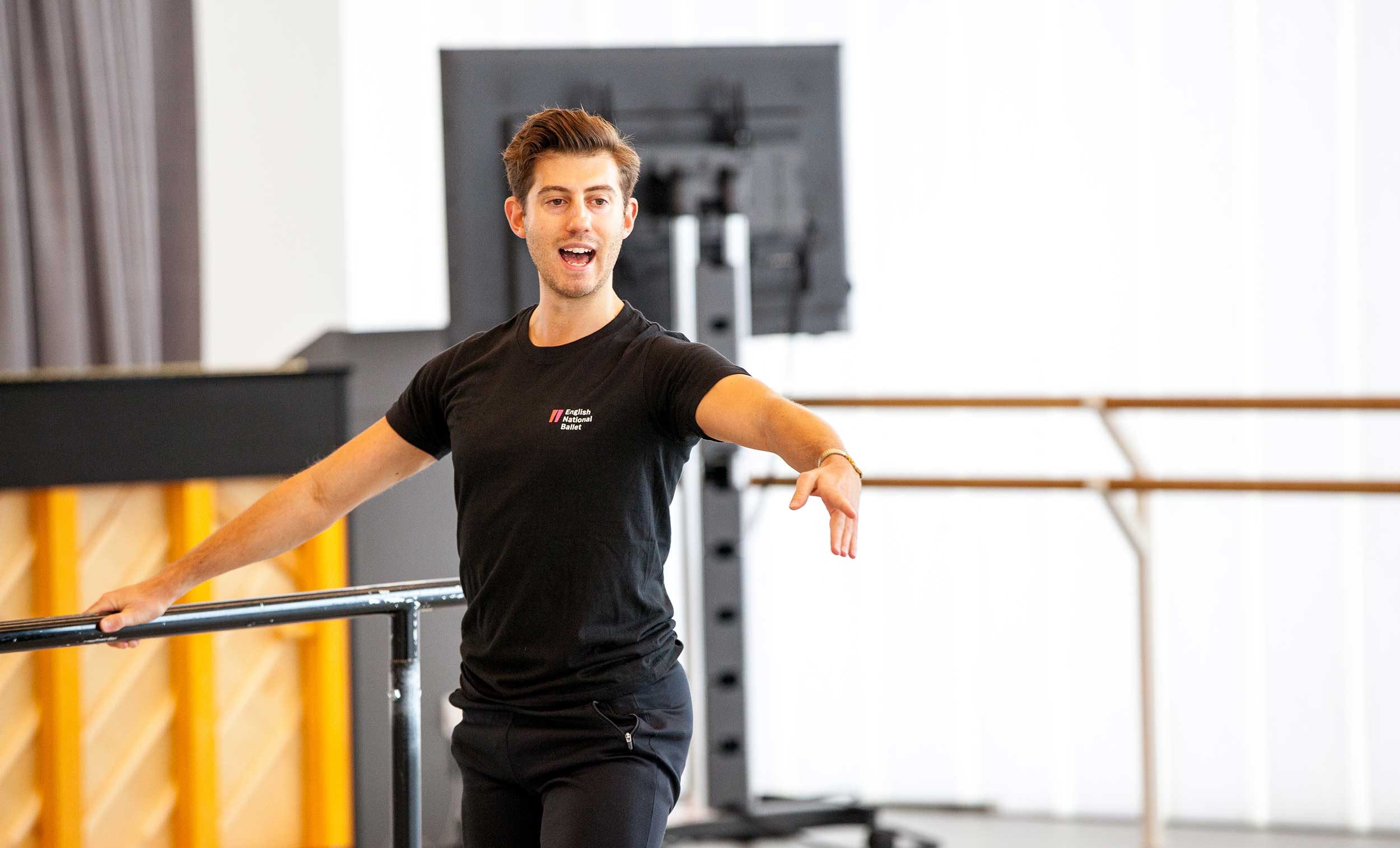 Richard Bermange – Creative Director
ENBYouthCo Creative Director
Richard Bermange was born in London and began dancing locally before completing his training at Central School of Ballet. As a student he danced with Northern Ballet and appeared with Ballet Central. Since his graduation, Richard has worked with K-Ballet, Tokyo (2005-2007) where he danced in numerous productions including The Sleeping Beauty, Don Quixote and Le Corsaire (all after Petipa), as well as in Ashton's The Two Pigeons and Rhapsody, and MacMillan's Winter Dreams. Richard joined Tivoli Ballet Theatre, Copenhagen (2008-2009) where he danced soloist and principal roles in many productions including Bournonville's Napoli and Flower Festival at Genzano. He appeared with The National Ballet of Ireland from 2009 to 2016, and performed with them in numerous original productions by resident choreographer, Morgann Runacre-Temple as well as Michael Corder and Ludovic Ondiviela. Richard has also worked as a freelance dancer with companies including English National Ballet, Peter Schaufuss Ballet, Opera North and as a guest artist with Chelmsford Ballet.
As a choreographer, Richard has had his work commissioned both in the UK and abroad, notably creating his production of Swan Lake for The National Ballet of Ireland in 2014, La Belle Époque for Ballet Central in 2016 and Silk: The Eternal Road in 2017, an original musical production in Beijing, China. Other works include Kaddish (2010), Virus (2011), The Tell-Tale Heart (2016), later reimagined as a short film, On The Town (2018), Sweepstakes and Bye Bye Blackbird (2019) for London Studio Centre, and Carnival (2019) for National Youth Ballet.
Richard was awarded a place on OneDance UK's Dancers' Mentoring Programme 2015, a scheme which recognised his choreographic leadership potential and was paired with choreographer Kim Brandstrup. He now looks forward to balancing his career on stage with new opportunities as a freelance choreographer and director.
As a teacher and ballet master, Richard has been a member of the London Studio Centre teaching faculty since 2016 and has been a guest teacher with Central School of Ballet, Mountview, West London School of Dance and National Youth Ballet. Richard has also taught company class at numerous professional companies.