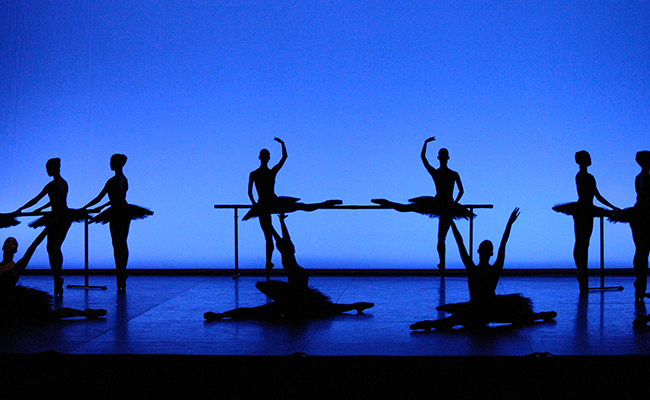 Finance Manager – Permanent
We are recruiting for an experienced Finance Manager to join the English National Ballet team at London City Island on a permanent basis.
About English National Ballet
English National Ballet exists to take world-class ballet to as many people as possible; delighting them with the traditional and inspiring them with the new. Our artistic output, reputation and ambition continues to grow rapidly, and we have recently moved to a new purpose-built home on London City Island.
 Purpose of Role
The Finance Manager holds a key operational role, contributing to deliver strategic priorities by focussing on strengthening the company's ability to meet organisational challenges. Managing a tight financial envelope to prevent significant financial risk, providing timely information and efficiencies, growing our revenue streams to meet both our commercial drive and artistic vision and being instrumental in increasing our commercial skills and striving to develop and professionalise our corporate services function, with an innovative, ethical and culturally inclusive approach are the key areas of delivery.
You must be a qualified management accountant, proficiently using SUN Systems V6.3, Q&A and have recent line management experience.
Skills and abilities
You must hold demonstrable ability to deliver against competing deadlines, coupled with effective people skills to work collaboratively and flexibly with colleagues (Development (fundraising), Engagement, Marketing, Human Resources and Executive). A passion for dance, arts and culture, will reward you to thrive in a compliant driven profession.
Experience and Knowledge
ACA/ACCA/CIMA fully qualified accountant with significant post qualification working experience in the Charity/Not for Profit/Arts sectors (especially touring performing companies).
Demonstrable experience of effectively managing/reviewing/improving, finance systems and internal processes.
Proven experience of financial and management reporting, audit management, charity tax and VAT (including partial exemption) and commercial financial analysis.
Proven experience of supporting, developing and (effectively) performance managing individuals to deliver financial prowess to complement an organisations financial model.
Experienced in using CRM and box office systems (Tessitura) and various finance systems (as an Administrator), with a working knowledge of Payroll.
Skills and Abilities
Exemplary communication (written and verbal) and actively listening skills with the ability to articulate financial statuses, accurately and succinctly.
Exceptional proficient accuracy and attention to detail, with a highly numerate ability.
Ability to work well under pressure, prioritising own workload, whilst dealing with conflicting deadlines, with an efficient, focussed and calm approach.
Good influencing skills with a personal drive to get the results required to support the wider organisation make the best decisions on a timely basis.
Strong IT skills including Microsoft office, particularly Excel, Word, and finance general ledger software
Proficient working knowledge of SUN Systems V6.3 and Q&A
Proficient with bank and POS systems
Experience with CRM and box office systems (Tessitura)
 Mind Set
Gravitas and confidence to gain respect and credibility quickly and at all levels across the Company.
Acute self-awareness and of others in a progressive and demanding arts and dance environment.
Performance driven with a professional and ethical approach in all aspects of your work as an ambassador for the Company.
Effective in balancing work and life demands.
Job Details
Salary £45, 000 per annum
Hours of working   
Normal office hours are 10 am to 6 pm over weekdays.  Evening and weekend work will occasionally be required.
Normal place of work 
English National Ballet, 41 Hopewell Square, London E14 0QL
Deadline for applications: 9 am, Monday 17 February 2020
Selection Process: Interviews will be held week commencing 24 February 2020
How to apply
Download the full job description, then please send your CV and covering letter providing evidence of your ability and experience, and the names of your two most referees to hr_recruitment@ballet.org.uk.