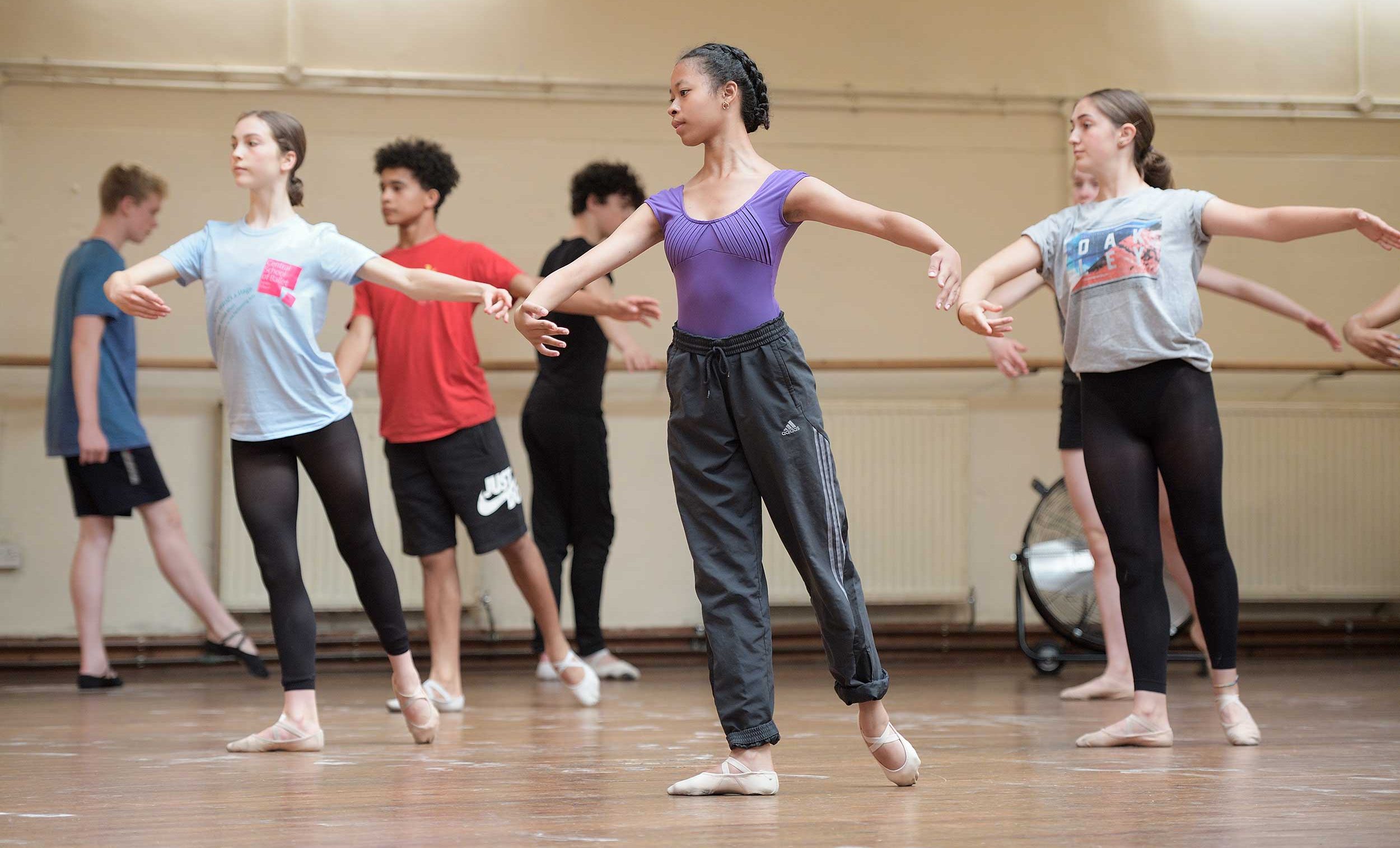 ENBYouthCo Creative Director (Freelance)
We have an exciting opportunity to take our leading youth dance company ENBYouthCo into the next creative phase of development at English National Ballet's new home at London City Island.
Launched in 2012, ENBYouthCo is an established youth performance company. Young dancers age 14-19 develop skills in ballet and contemporary techniques and have the opportunity to work with a wide range of guest choreographers and artists. Regular performances include: Sadler's Wells as part of English National Ballet's Dance Journeys, Bloomsbury Theatre, RichDance, Move It! and Ignition. ENBYouthCo graduates have been successful in securing places at vocational training and can progress to English National Ballet's Creative Fellows programme. ENBYouthCo is part of our Engagement programme.
The freelance Creative Director is expected to work under the auspices of English National Ballet, representing English National Ballet and its Engagement team at all times and maintaining the close connection between the company and ENBYouthCo. They will lead weekly sessions in ballet and contemporary technique with choreographic exploration inspired by English National Ballet's repertoire. They will be the rehearsal director for ENBYouthCo, support guest choreographers and residencies and create choreography for performance as appropriate.
Essential to the role is to nurture talent, promote personal creativity and to develop the artistic potential of each individual.
English National Ballet's Engagement Participation and Events Officer manages ENBYouthCo and supports the freelance Creative Director. The Engagement Participation and Events Officer is the point of contact for the freelance Creative Director and ENBYouthCo dancers.
WHO WE ARE LOOKING FOR
Essential experience:
At least 3 years professional teaching experience
A track record of teaching/creating work for young people
Strong ballet and contemporary technique
Strong creative and choreographic skills
Excellent leadership and motivational skills
A positive approach at all times
Advocacy skills – to be an ambassador for English National Ballet
Excellent communication skills
Possess a current, clean enhanced DBS check (Disclosure and Barring Service)
Willing to attain a chaperone license if required
Hold public liability insurance
Consent to involvement in publicity/marketing to promote English National Ballet activities
Completed full-time dance training at an accredited dance college or completed a dance degree course at university/equivalent
Desirable experience:
Experience in leading and/or managing a youth dance company
Overview of Conditions:
English National Ballet will contract the freelance ENBYouthCo Creative Director on a yearly, self-employed basis. They are responsible for paying their personal tax and NI contributions. Fees are paid in arrears on presentation of an invoice. The freelance Creative Director must possess public liability insurance and a current DBS check.
In addition to the three terms of Friday evening sessions, the freelance Creative Director will be required for additional weekend intensives, summer programme of activity, rehearsals and performances which will be contracted in addition to the yearly fee.
Fee: £4,050 annual freelance contract for 2019-20
Annual fee includes all planning and the delivery of 3 terms of activity, totaling 32 weeks over the 2019-20 academic year.
Additional dates for rehearsals and performances will be paid at a competitive half/full day freelance rate.
HOW TO APPLY
Complete the application form and send it along with your CV to hr_recruitment@ballet.org.uk.
Closing Date for Applications: 9am on Thursday 23 May 2019
Audition/interview: Saturday 1 June 2019
The successful applicant will be required to be part of the audition panel for the new cohort of ENBYouthCo dancers on Sunday 23 June 2019.
Please note the Summer Intensive for ENBYouthCo is scheduled for Monday 29 July – Friday 2 August and the successful applicant will be required to attend this week of activity.