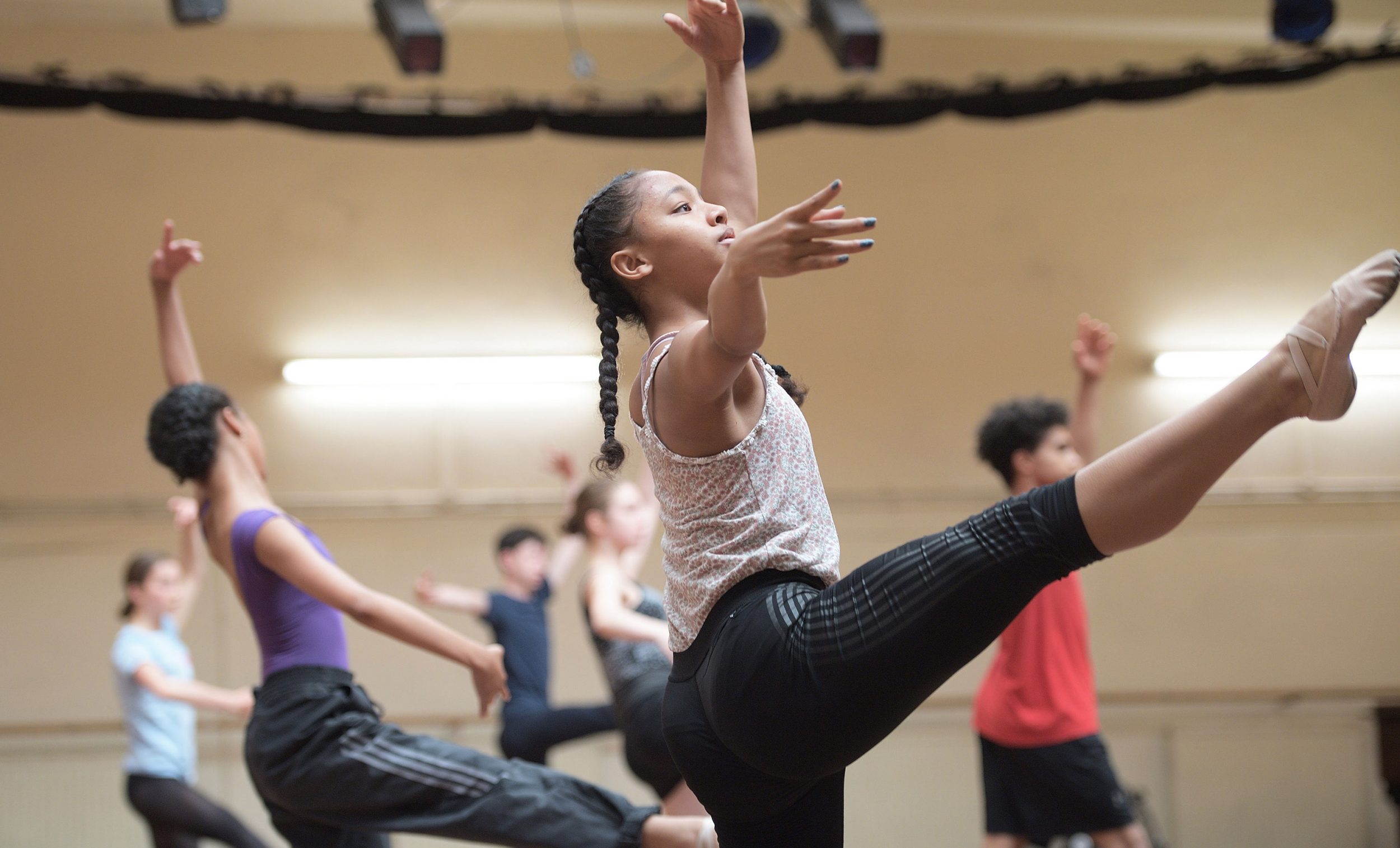 From the archive:
Online
Youth Dance Course — Summer
Online:
Youth Dance Course — Summer
A summer intensive of free online classes for young dancers aged 14-19 years.
Join Richard Bermange, Creative Director of ENBYouthCo, and our team of dynamic and highly experienced professional artists, for a Summer Intensive like no other!
Work on your technique, develop your skills and learn from leading professional artists in the dance world. For all dancers aged 14 – 19 years.
We want to see you dancing: share videos of you following our course using #ENBSummer or tag us on Twitter, Instagram or Facebook.
Ballet with Richard Bermange
Richard will lead a ballet class beginning with barre and moving into the centre, with a focus on building upon technique and practising safely at home.
Choreography with Malgorzata (Gosia) Dzierzon*
Contemporary 1 with Naomi Cook
Naomi's creative, release-based class will encourage participants to continue to travel in space and with weight, despite working in potentially confined dimensions.
Choreography 2 with Malgorzata (Gosia) Dzierzon*
Ballet with Crystal Costa
Crystal has found great joy in sharing her discoveries learned throughout her dancing career. Her classes are filled with energy and are aimed at sharing her love of dance with her students. Crystal brings a focus on dynamics, musicality and where to feel the energy in the body in order to enhance movement. She aims to energise her students with passion and determination to explore and discover what the body and mind are capable of.
Choreography 3 with Renaud Wiser*
Contemporary with James Muller
Drawing on his years of experience with Richard Alston Dance Company, James's progressive technique class will explore musicality and phrasing with precision and playfulness. The class is Cunningham-based with elements of release work.
Choreography with Renaud Wiser*
Yoga with Crystal Costa
Crystal will be sharing a yoga practice connecting mindful movement with breath, focusing on internalising throughout. She enjoys sharing how yoga has helped keep her grounded and balanced both mentally and physically throughout her dancing career. Her practice is aimed at finding a connection with the body and mind and creating a sense of a moving meditation.
West End with Carrie Johnson
The session will involve learning repertoire from one of McOnie Companies first full dance shows, which was created in collaboration with composer Tasha Taylor Johnson in 2012. As an Olivier award winning choreographer and Broadway theatre director, Drew McOnie's work focuses on celebrating the unique qualities in each dancer and focuses on the creation of dance material that is authentic to each artist. The session will deliver an insight into the productions choreographic material and what the process was like being part of the original company.
*Choreography Sessions 1 & 2 Malgorzata (Gosia) Dzierzon and 3 & 4 Renaud Wiser
Led by this year's Dance Journeys Artistic Co-Directors the choreographic sessions will draw on English National Ballet's legacy as a springboard to develop your creativity. You will learn new choreography inspired by ENB's repertoire and bring your own unique movement to the sessions in response to images and recordings from Company's history.
Malgorzata Dzierzon and Renaud Wiser have collaborated on a number of occasions including as Artistic Co-Directors of the 2019 Dance Journeys (Uncharted). Former dancers with classical and contemporary dance companies both are members of New Movement Collective and co-direct Newcastle based company Fertile Ground.
---
We hope you enjoy watching or participating in these online classes. When participating in any exercise or fitness programme, there is the possibility of physical injury. By taking part in these online exercises programmes, you confirm that you have read and understood the Online Exercise Terms and Conditions. You understand that you exercise at your own risk.
---
Please Support our Work
If you have enjoyed English National Ballet's work online, onstage, or in the community, please consider making a donation if you can: