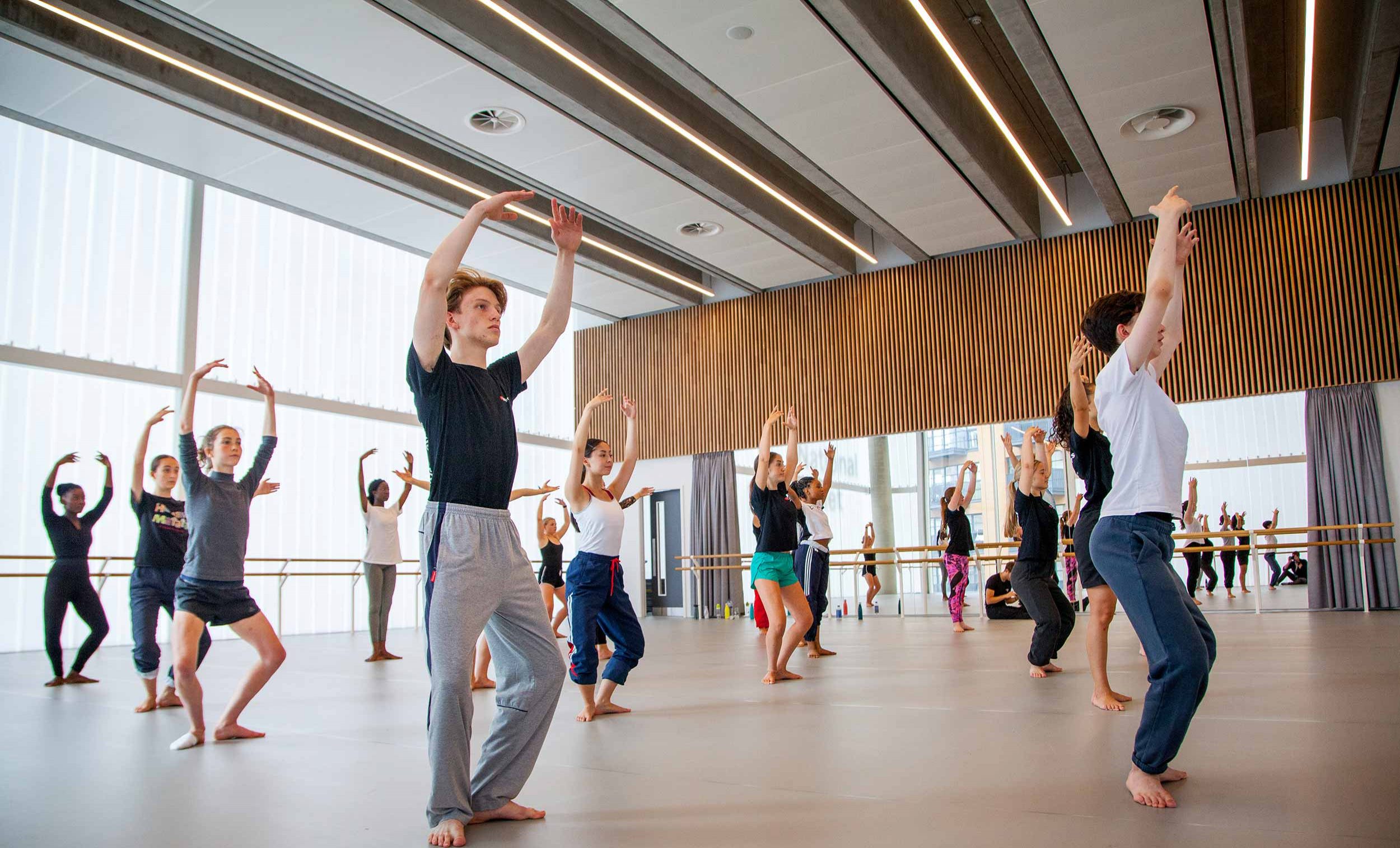 From the archive:
Online
Youth Dance Course — Spring
Online:
Youth Dance Course — Spring
Five free online classes for young dancers aged 14-19 years.
Follow and take part in five dance classes specially created for young people.
These 60-min dance classes help you keep active, maintain technique and express your creativity.
Brought together by Richard Bermange, Creative Director of ENBYouthCo, a team of dynamic and highly experienced Dance Artists leads this creative course: it incorporates technique, fitness, musicality and conditioning, as well as creative tasks in both classical and contemporary styles.
Scroll down to find each class, or click here to view.
Class 1: Classical Technique with Richard Bermange
Richard leads a ballet class beginning with barre and moving into the centre, with a focus on building upon technique and practising safely at home.
Class 2: Contemporary Technique with James Müller
Drawing on his years of experience with Richard Alston Dance Company, James's progressive technique class explores musicality and phrasing with precision and playfulness. The class is Cunningham-based with elements of release work.
Class 3: BalletFit with Lucy Lowndes
Lucy will focus on honing strength and alignment through Pilates, and will then lead a ballet barre in order to demonstrate the application of this technique in ballet practice. Remember to have a towel or yoga mat handy for this class!
Class 4: Classical Creative with Louise Bennett
Louise will begin by leading an intermediate-level ballet warm up focusing on finding strong supporting legs and freedom in the upper body. This will be followed by a short introduction to Louise's creative process for developing choreographic work.
Class 5: Contemporary Creative with Naomi Cook
Naomi will lead a contemporary class that includes opportunities to explore creativity as a dancer. The release-based class will encourage participants to continue to travel in space and with weight, despite working in potentially confined dimensions. The class will offer a few simple ways for dancers to work creatively with movement. You can find the music used in Naomi's class on our Spotify channel.
Bonus episode: Chat with the Artists
Hear from these five Dance Artists in conversation as they discuss their training, careers so far, advice for their younger selves and for up-and-coming dancers, and learn how they're coping and staying creative and active in lockdown.
The classes were originally streamed on 25-29 May 2020.
We hope you enjoy watching or participating in these online classes. When participating in any exercise or fitness programme, there is the possibility of physical injury. By taking part in these online exercises programmes, you confirm that you have read and understood the Online Exercise Terms and Conditions. You understand that you exercise at your own risk.
---
Please Support our Work
If you have enjoyed English National Ballet's work online, onstage, or in the community, please consider making a donation if you can:
Credits
Supported by