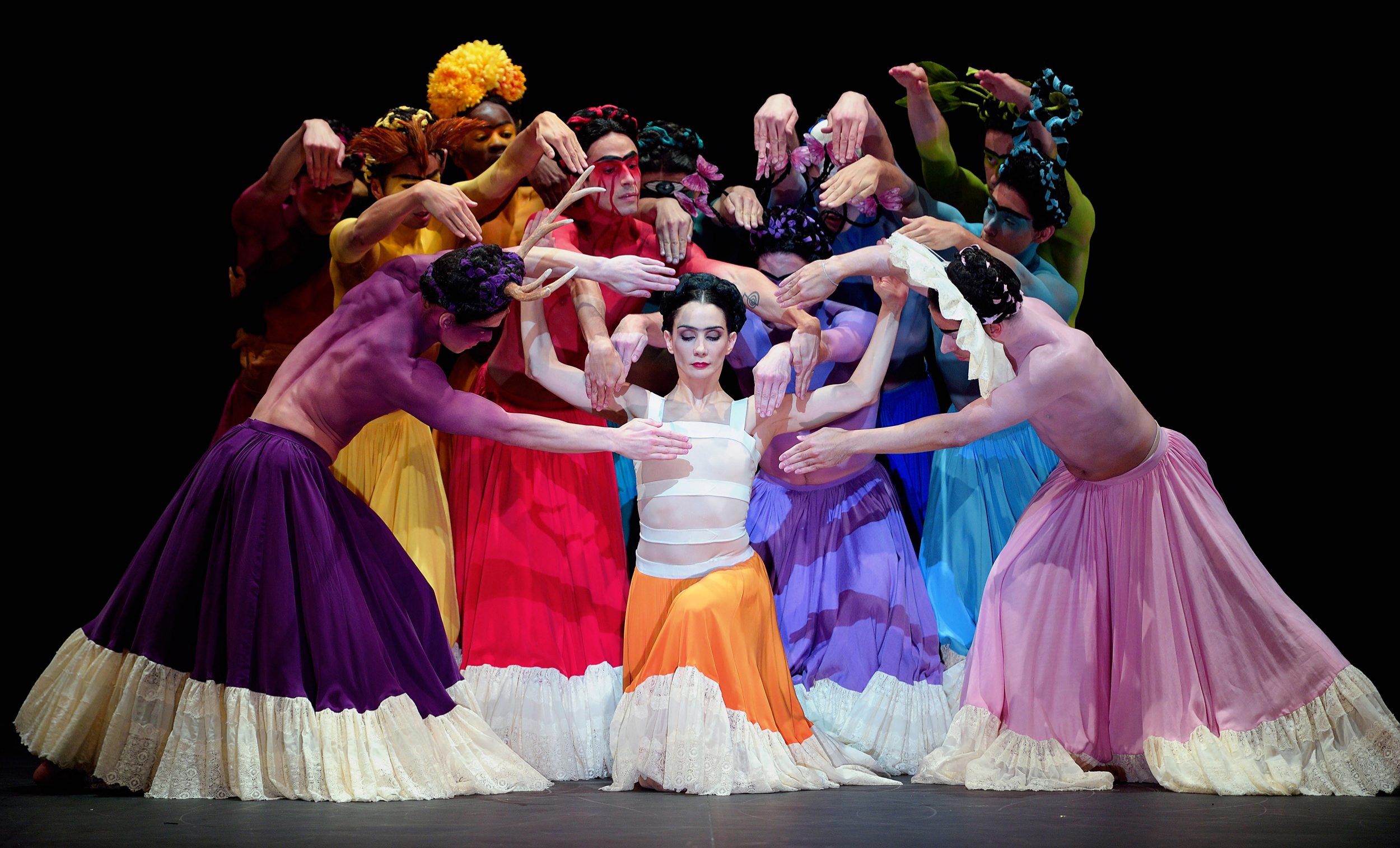 From the archive:
Online
Watch Party: Broken Wings
Online:
Watch Party: Broken Wings
Watch Broken Wings by Annabelle Lopez Ochoa on Facebook and YouTube now.
Iconic painter Frida Kahlo is the heroine of this vibrant ballet full of warmth and passion.
Based on Kahlo's life and art, Broken Wings is "a marvellous image of creativity and power" (The Independent), filled with colourful Fridas, mischievous  day-of-the-dead skeletons and dancing birds. The music, by Peter Salem, is performed by English National Ballet Philharmonic.
The ballet will remain online until Friday 24 April 8pm BST, when choreographer Annabelle Lopez Ochoa will catch up with ENB Artistic Director Tamara Rojo for a special remote discussion of the work and Q&A: click here to watch.
Please Support our Work
If you have enjoyed English National Ballet's work online, onstage, or in the community, please consider making a donation if you can:
Recorded at Sadler's Wells Theatre, London in April 2016.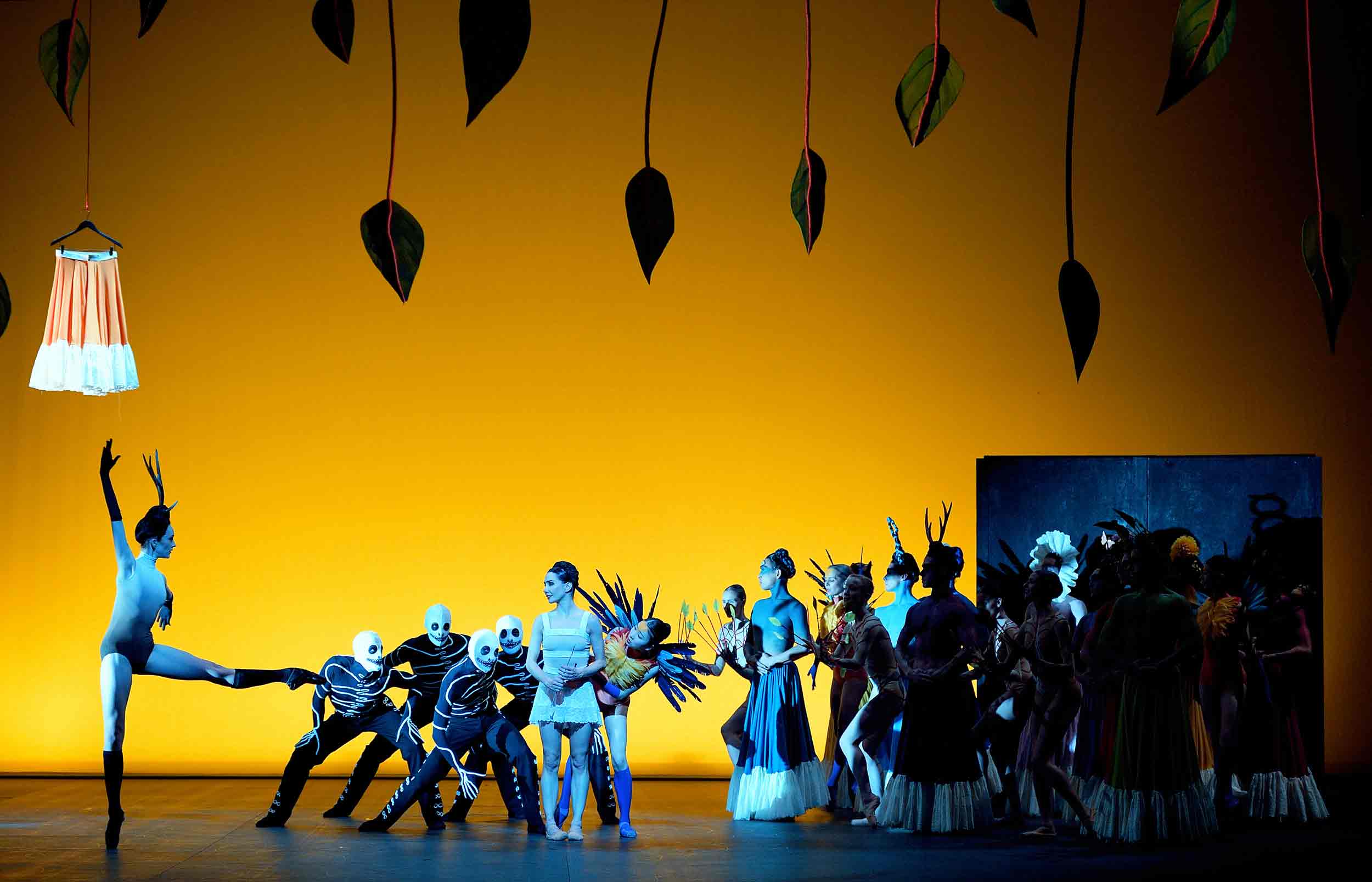 Reviews
---
"Flights of visual zaniness make Broken Wings memorable"
"Fittingly strange and surreal"