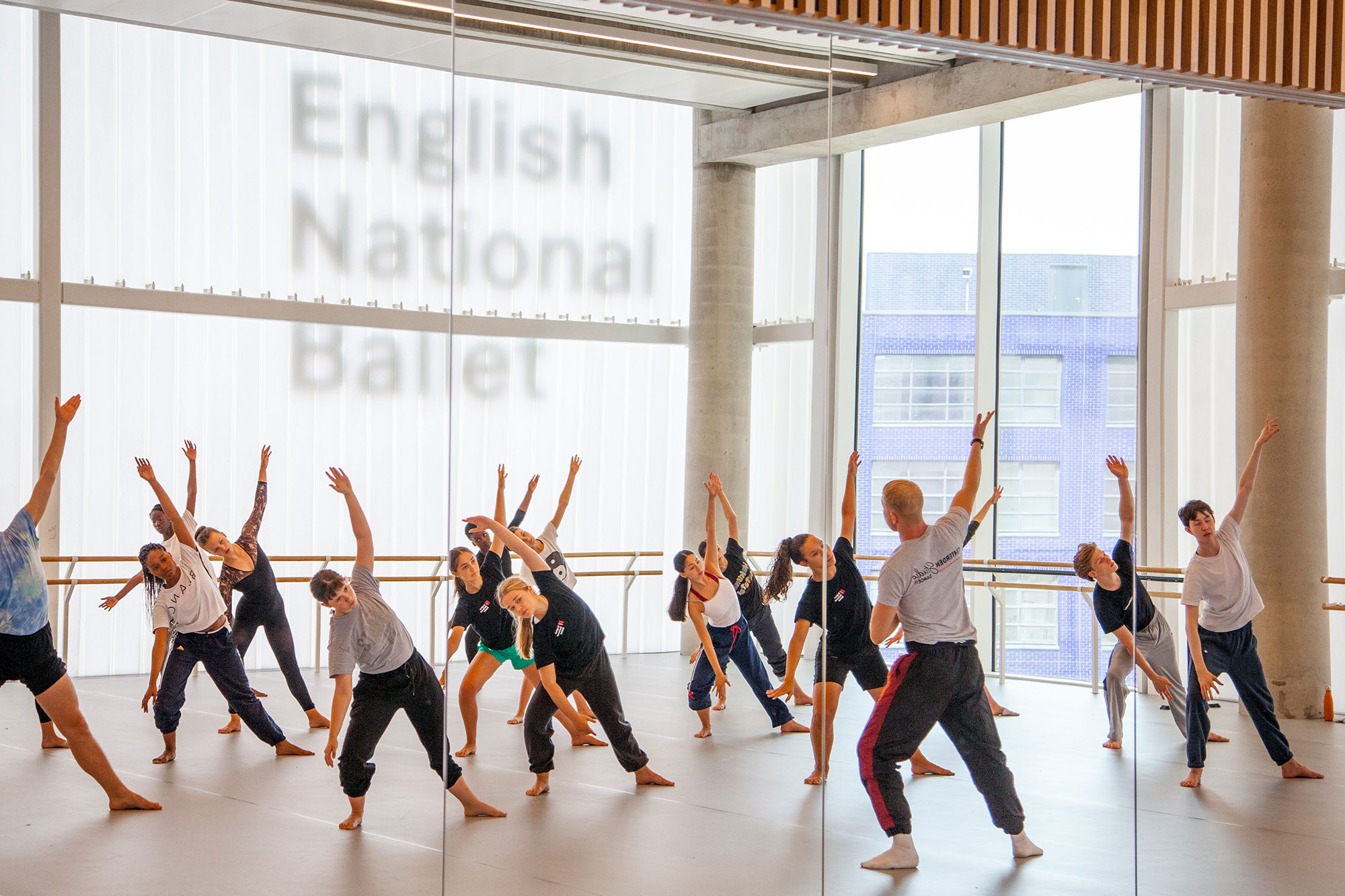 Youth Dance Programme
A 6-week dance course for young people aged 12 – 16 years
A 6-week dance course for young people aged 12 – 16 years.
Take part in our pilot Creative Dance programme and develop your dance skills in English National Ballet's world class facilities in east London.
Be inspired by English National Ballet's work, build on your ballet and contemporary dance technique, learn new choreographic skills and gain confidence in performing.
All places must be booked online in advance by Thursday 6 February 2020
Bursaries available upon application. For further information on how to apply, contact engagement@ballet.org.uk
Check out our Frequently Asked Questions to find out things like what to wear and bring to our classes.