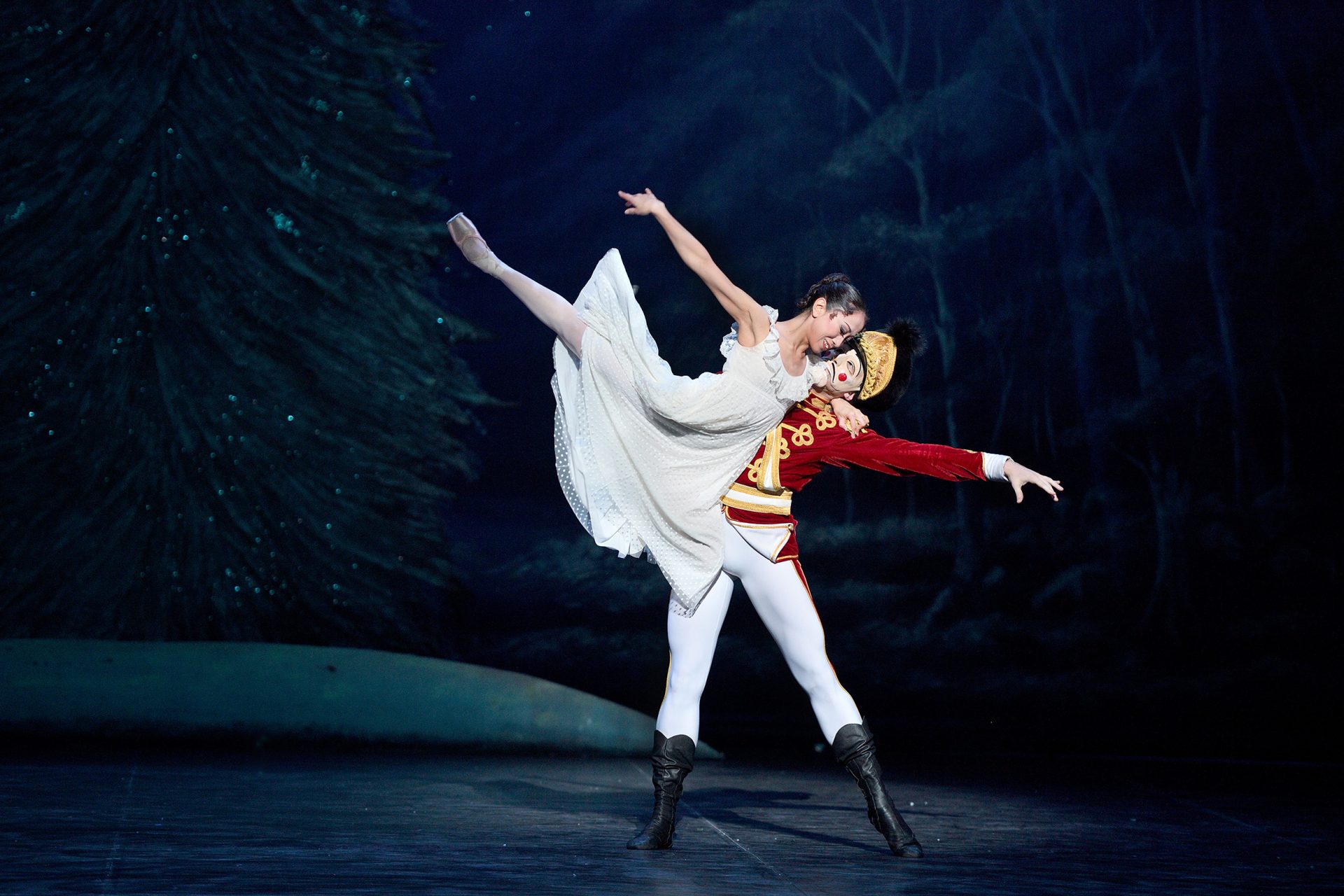 Youth Advanced Level: Nutcracker-Inspired Class
London Coliseum
Sun 17 December 2023
On-stage workshop
9am – 10.45am
£22
Nutcracker Delights Series
Have you always wanted to dance on one of London's largest and most iconic West End stages? Join us onstage at the London Coliseum this Christmas for an Advanced ballet class for young dancers 14 – 19 years, inspired by English National Ballet's magical production of Nutcracker.
This is a unique opportunity to learn from industry professionals, which includes taking a short barre followed by some centre exercises to warm up, before exploring some of the most famous repertoire in the ballet world. All whilst experiencing the excitement of dancing on one of London's magnificent stages, accompanied by a live pianist, and enjoying some behind-the-scenes magic with insights from English National Ballet's Costume Department.
This is an advanced level class for young dancers with dance experience, training at vocational level (such as Intermediate – Advanced 2 and above). Book early as places are strictly limited.
Please read our full Terms & Conditions here before booking.
Venue information
London Coliseum