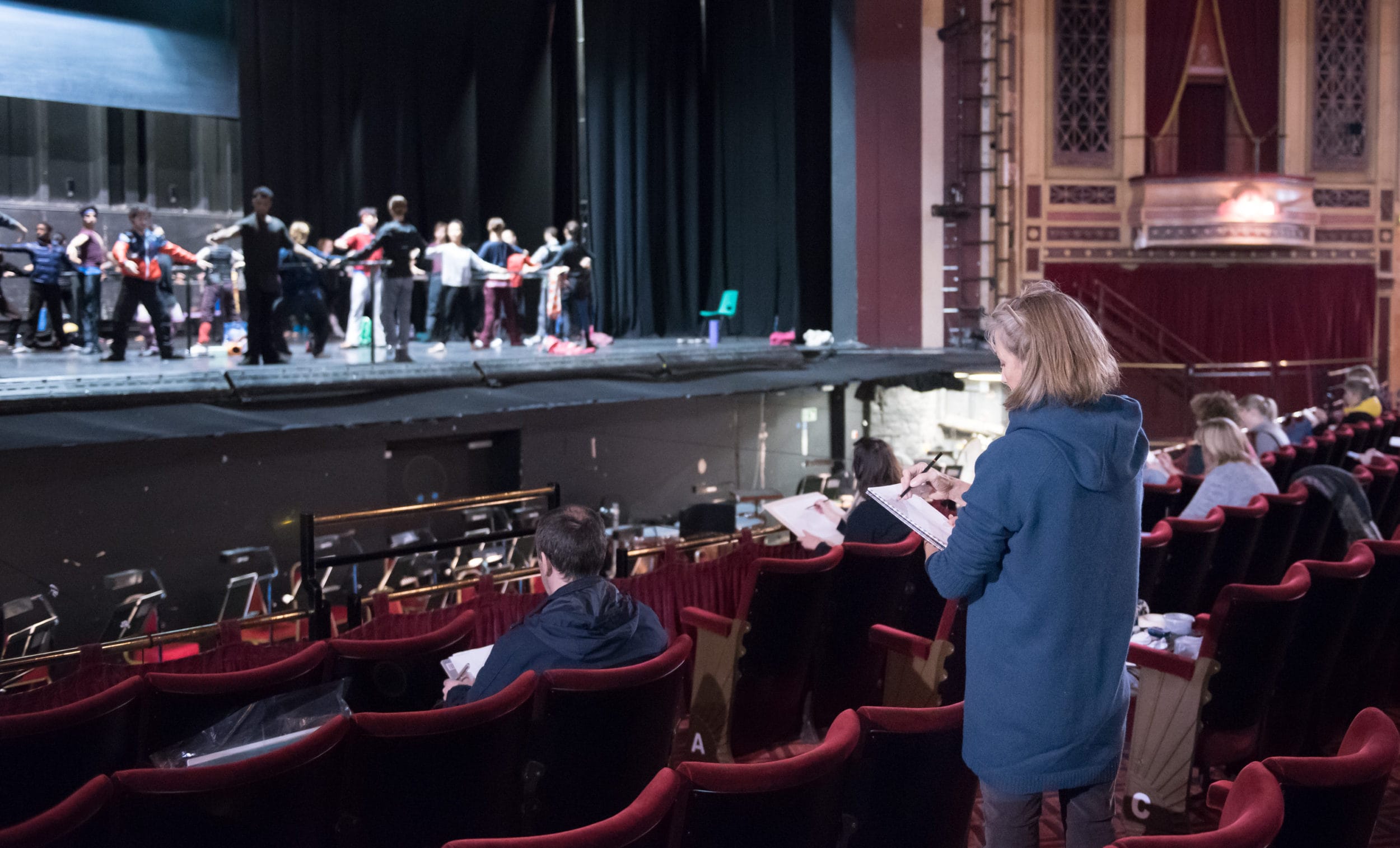 The Essence of Movement: Colour and Light in Watercolour
A unique intensive course to help develop skills in watercolour painting with an opportunity to sketch our dancers during their warm on stage at Sadler's Wells.
This three-part course, delivered in partnership with CityLit, focuses on fast sketching both in monotone and colour to build up research notes and visual information. The emphasis will be on dynamic movement, shape and form of the dancers in motion discovered through the opportunity to sketch English National Ballet dancers during their morning company class on stage at Sadler's Wells.
This is not a beginners course: it is suitable for those who have had some experience in life drawing and watercolour painting. This course is ideal If you have completed a beginners course in life drawing and a beginners course in watercolour painting and would like to combine the two.