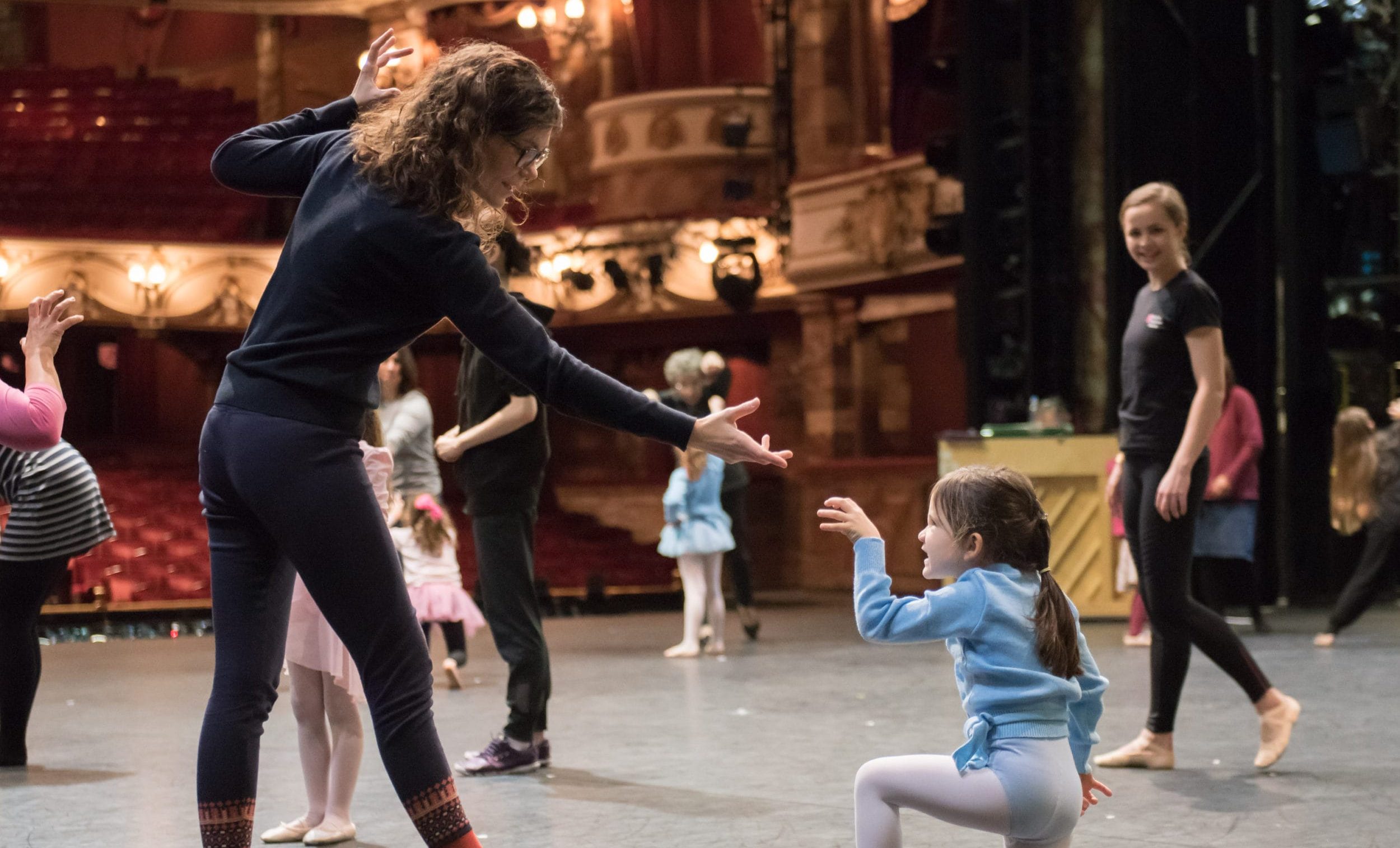 My First Ballet: Cinderella Family Workshop
Dive in and discover the world of Cinderella in this energetic creative dance workshop for children and their parents.
Experience the thrill of dancing on stage in this creative dance workshop. Step into a land far away, as you explore the kingdom where Cinderella finally meets her Prince Charming. Learn extracts from the production with English National Ballet dance artists and get up-close to the dazzling costumes and stunning scenery.
Workshops are suitable for children between 3–4 or 3–6 years of age, and an accompanying adult who will take part in the workshop. No previous experience necessary.