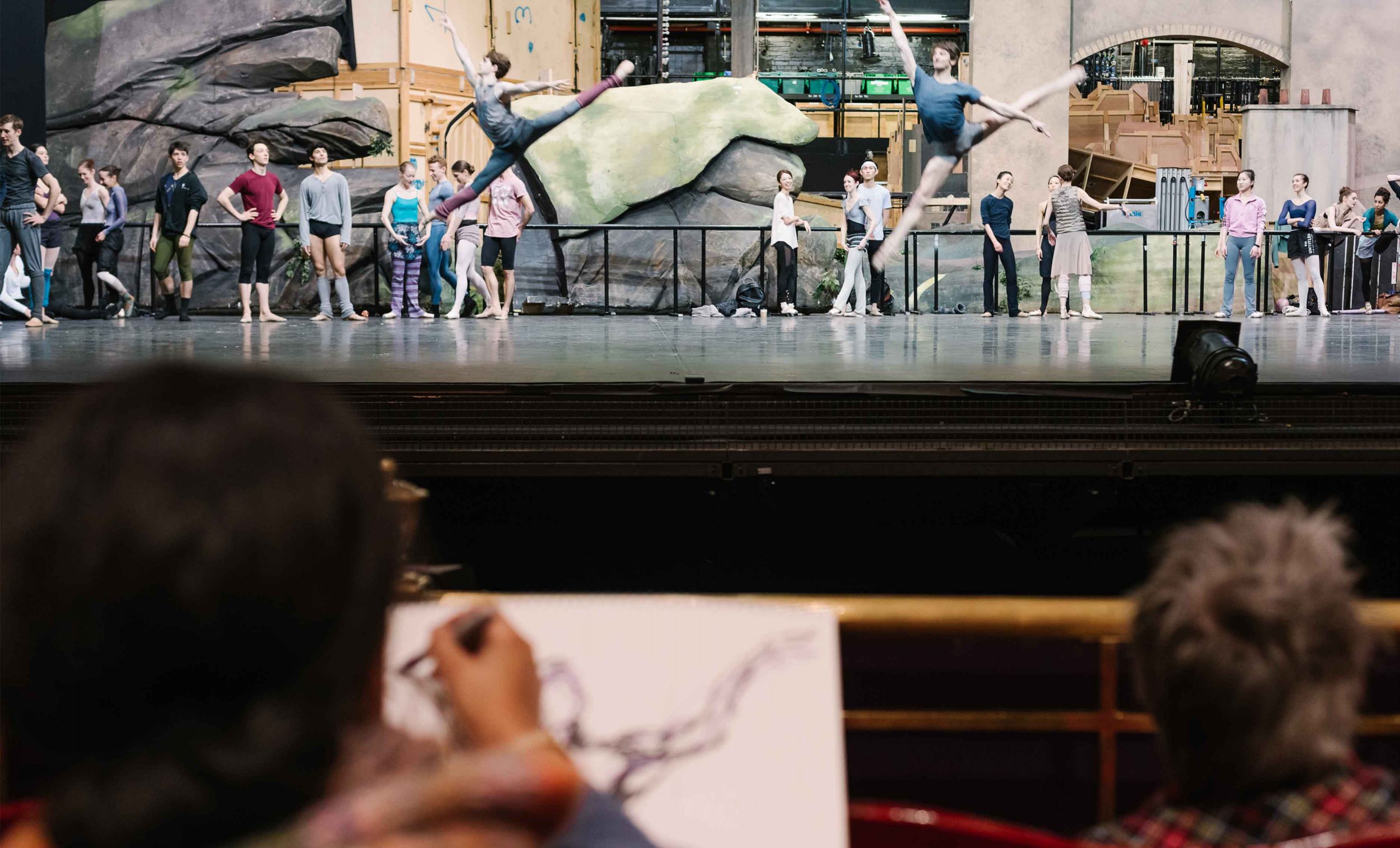 Essence of Movement: dynamic drawing from dance
A fantastic opportunity to develop fast sketching techniques, drawing our dancers during their daily warm-up on stage at Sadler's Wells.
This two-part course, delivered in partnership with CityLit, focuses on fast figure sketching as an introduction to the language of ballet and how dance as an art form relates to drawing. This is an exciting and challenging drawing experience to capture the continuous movement of professional dancers.
Two mornings are spent at English National Ballet's studios on London City Island where you will learn about the relationship between Drawing and Dance, the language of choreography as 'thinking with the body', try a variety of exercises in 'ways of seeing' to learn how to develop a fast intuitive response to movement using gestural mark making, blind drawing, continuous line, how to abstract the moving figure and exploring different drawing tools and mixed media processes.
Throughout the course, participants will consider the wider context for the dynamic figure in art to seek inspiration from the work of a range of artists. Participants will develop a concertina format sketchbook, collating raw material in the theatre, making visual research and experimenting with mixed media in the studio including collage, found image and word, inks, carbon paper and paint.
This is not a beginners course. Some life drawing experience and/or at least Drawing One is advisable.