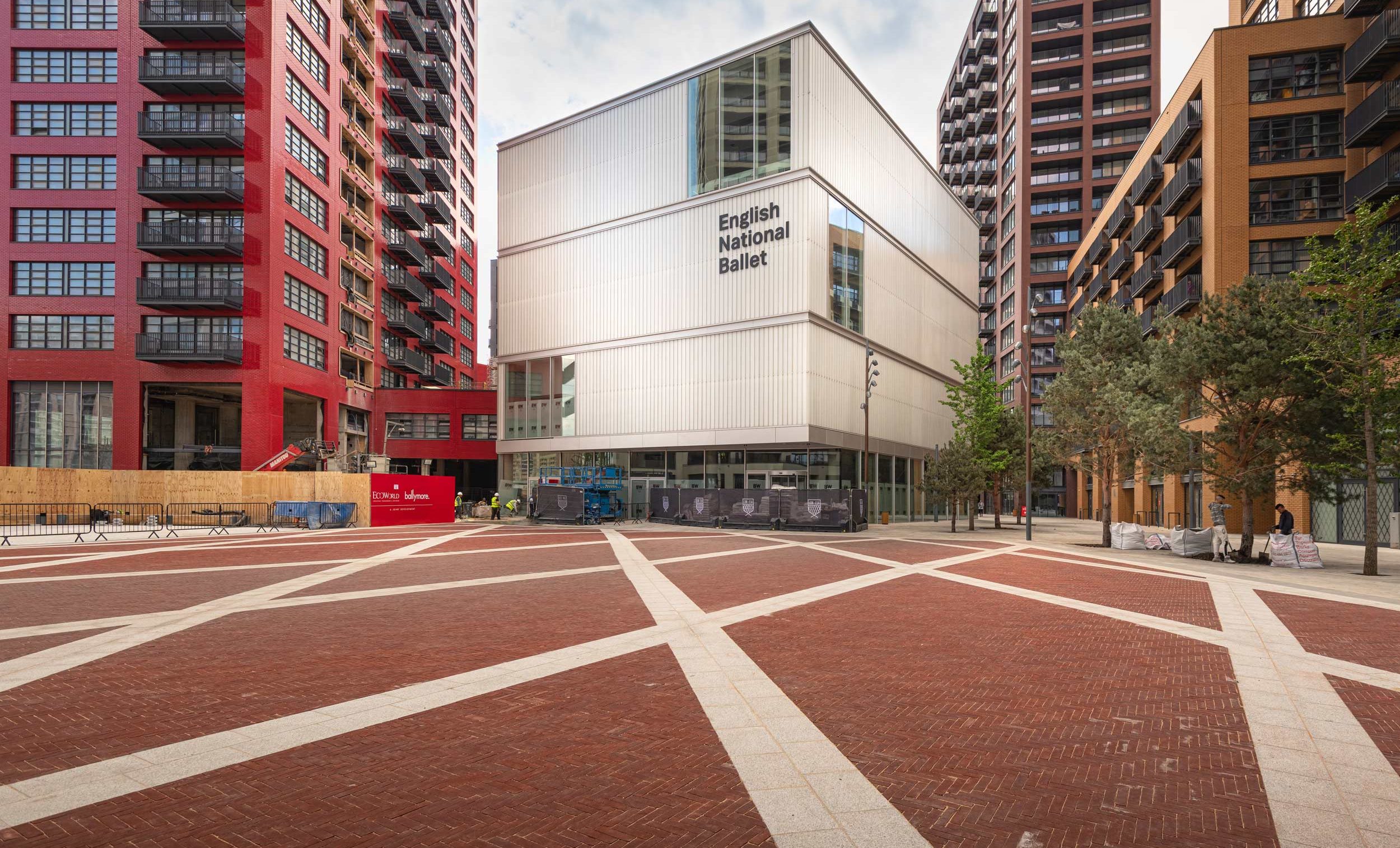 English National Ballet at Unity Arts Festival and Open House London
You are invited to Unity Arts Festival, a weekend of workshops, performances and exhibitions on Leamouth Peninsula, the new neighbourhood of English National Ballet.
As part of a wide programme of events taking place across London City Island, Trinity Buoy Wharf and Good Luck Hope, come and visit our new building, watch our dancers in rehearsals, or take part in dance class or workshop. It's all free: booking essential.
Tour of our building
Sat 21 & Sun 22 Sep – Sold Out
Go behind the scenes and explore our new incredible facilities during this guided tour, part of the Open House London weekend.
Family Dance Workshop
Sat 21 Sep, 10am-11am – Sold Out
Learn extracts from Sleeping Beauty with English National Ballet dance artists, get up-close to the dazzling tutus and experience the thrill of dancing in the studios that our ballet dancers use everyday. This workshop is suitable for children aged between 5 and 10. Adults are expected to join in with the workshop. No previous experience necessary.
Q&A with Jennie Harrington
Sat 21 Sep, 1.30pm-2.15pm – Sold Out
Our Assistant Artistic Coordinator and former dancer Jennie Harrington gives you an insight into how our company works, and what it takes to become a ballerina.
Open Rehearsal
Sat 21 Sep, 2.30pm-3.30pm – Sold Out
Watch one of our Principal dancers rehearse, and see how they train and perform to the highest levels.
Youth Ballet Workshop – Sold Out
Sun 22 Sep, 10am-11am
Open for children aged 11-16. Take part in a ballet class, and learn extracts from our swashbuckling ballet, Le Corsaire.
BalletFit class
Sun 22 Sep, 2pm-3pm – Sold Out
Our ballet-inspired class is designed by dancers to increase core-strength and flexibility. BalletFit includes elements of yoga, pilates, gentle stretching and body conditioning, beginning with barre work and moving to floor-based exercises during the class. Open for over-16s only.
More will be taking place on the Leamouth Peninsula over the weekend: check the Unity Arts Festival website for full details.