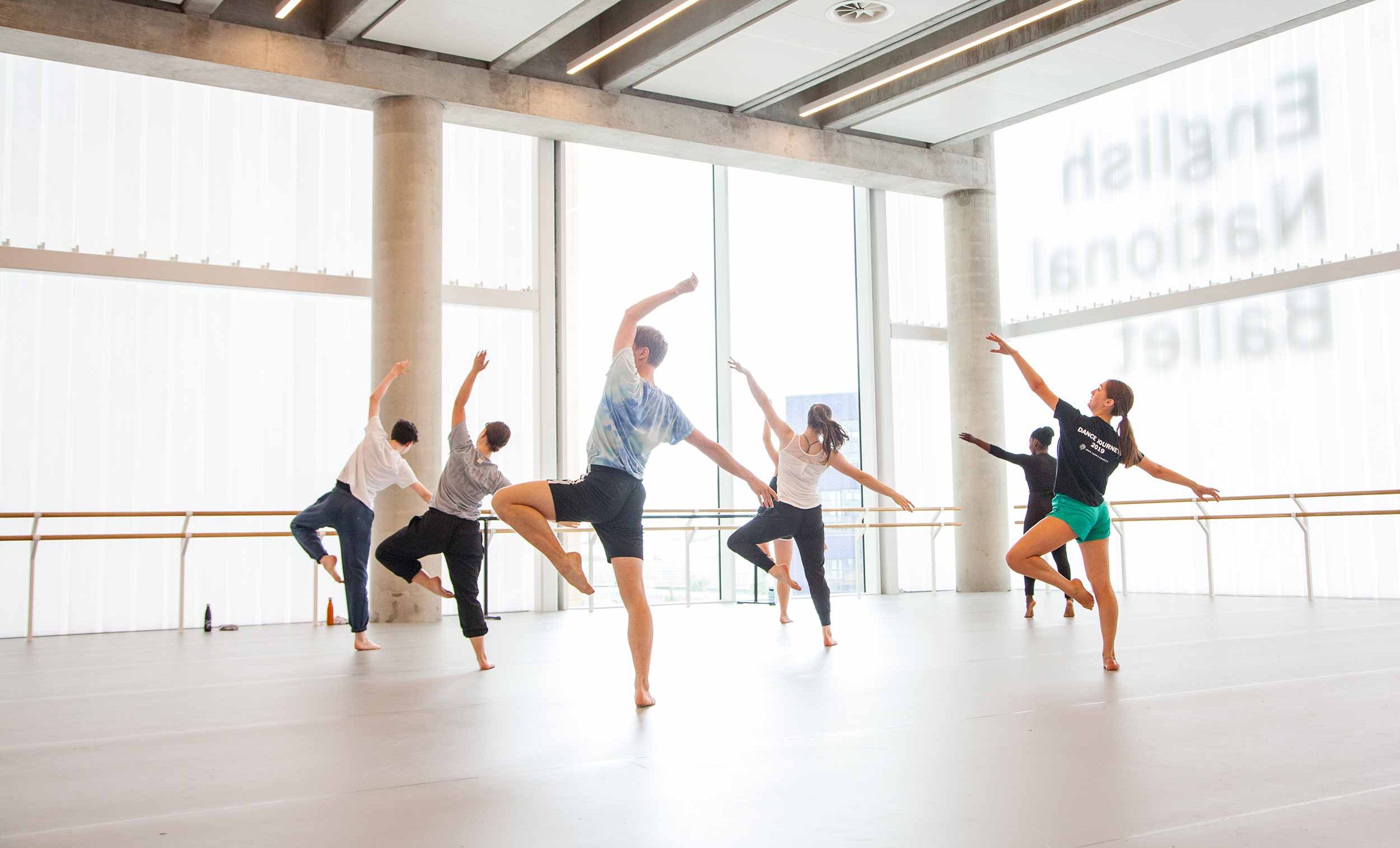 ENBYouthCo-nnect Summer Programme 2021
Take part in our programme for dancers aged 11 – 15 years!
Fri 07 - Fri 28 May 2021
Fridays
5.30 – 6.45pm
Zoom, London
Bookings have now closed.
Fri 11 Jun - Fri 02 Jul 2021
Fridays
5.30 – 6.45pm
Zoom
£27 per four-week course
JUNE 2021
Join ENBYouthCo-nnect Creative Director and Dance Artist, Jo Meredith, and guest Jane Haworth, former ENB Character Artist, in a unique and exciting four-week course to build technique and expand creativity.
Taking inspiration from English National Ballet's classical and contemporary repertoire; each week Jo Meredith will take you through a fun and technical warm-up, followed by creative session exploring characteristics and characters from classical repertoire.
Designed for young dancers aged 11–15 years, this programme offers all young dancers the opportunity to meet professional artists, broaden their knowledge of ballet and contemporary dance techniques, develop their physical and choreographic skills and nurture creativity.
All classes will be held over Zoom.
We recommend that participants have some previous experience of dance.
Details:
4-week online course: 11 June – 2 July
Fridays, 5.30 – 6.45pm
Price: £27 for the 4-week course
Book Now