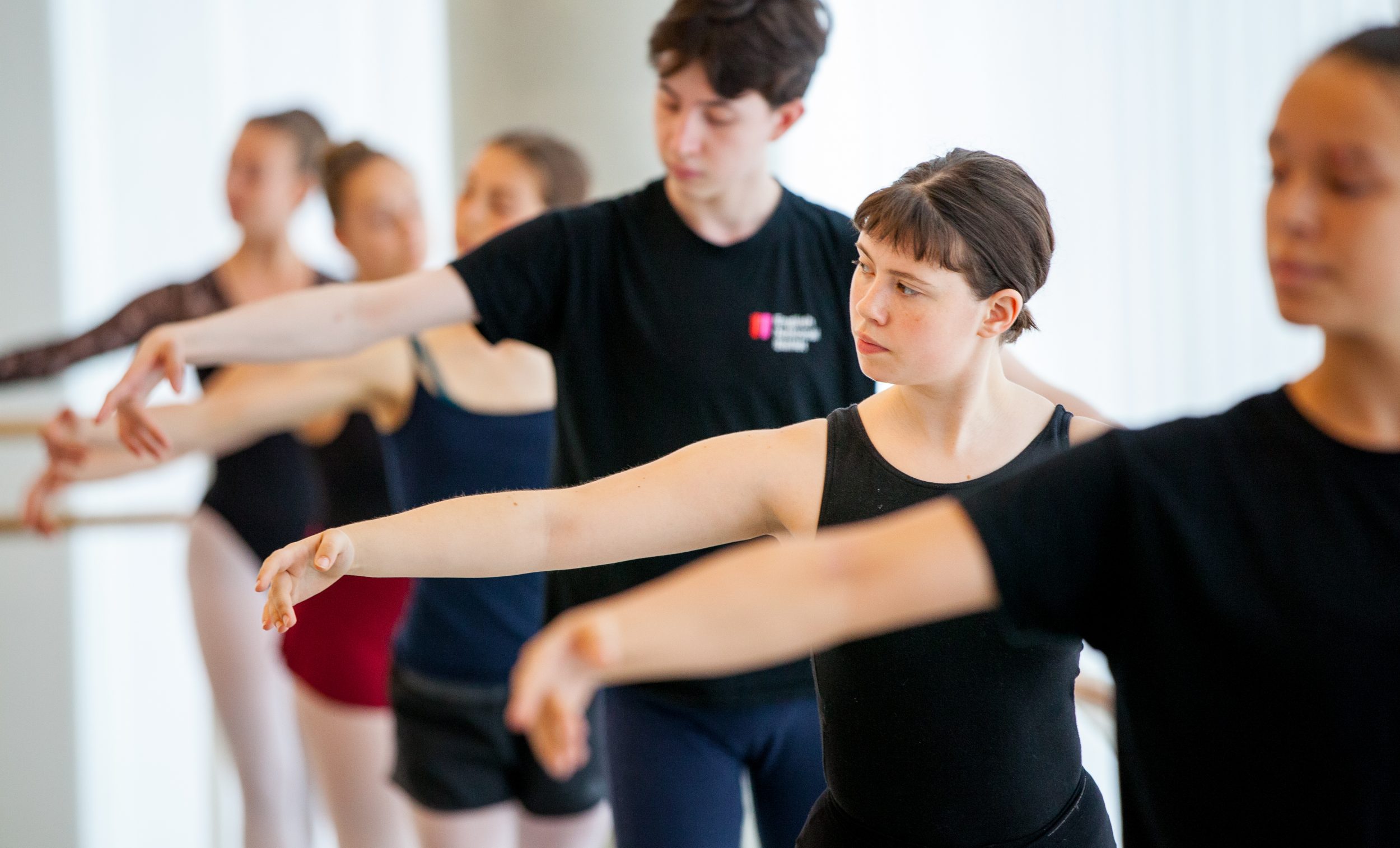 ENBYouthCo-nnect Autumn Term 2021
For dancers aged 12-15
Take part in ENBYouthCo-nnect, English National Ballet's (ENB) new weekly youth dance course for young people aged 12 – 15 years that develops dance technique and expands creativity.
Taking inspiration from English National Ballet's classical and contemporary repertoire; the eight-week course is led by specialist ENB Dance Artists and accompanied by live Associate Musicians.
The first four weeks will focus on building important dance skills through ballet and contemporary technique, led by ENB Associate Dance Artist, Emily Yong. After the half term, young dancers will work with ENBYouthCo-nnect Creative Director, Jo Meredith to build on those skills and delve into choreography and creative exercises.
Designed for young dancers aged 12–15 years, this programme offers all young dancers the opportunity to meet professional artists, broaden their knowledge of ballet and contemporary dance techniques, develop their physical and choreographic skills and nurture creativity.
Sign up now!
DATES
Fridays, 6.30 – 7.45pm
Autumn Term:
Friday 1 October – Friday 22 October 2021
Friday 5 November – Friday 26 November 2021
LOCATION
English National Ballet, London E14 0SY
FEE
£55
8-week course
*Book before 10 September for an early bookers rate £48
We recommend that young people have some previous experience of dance.