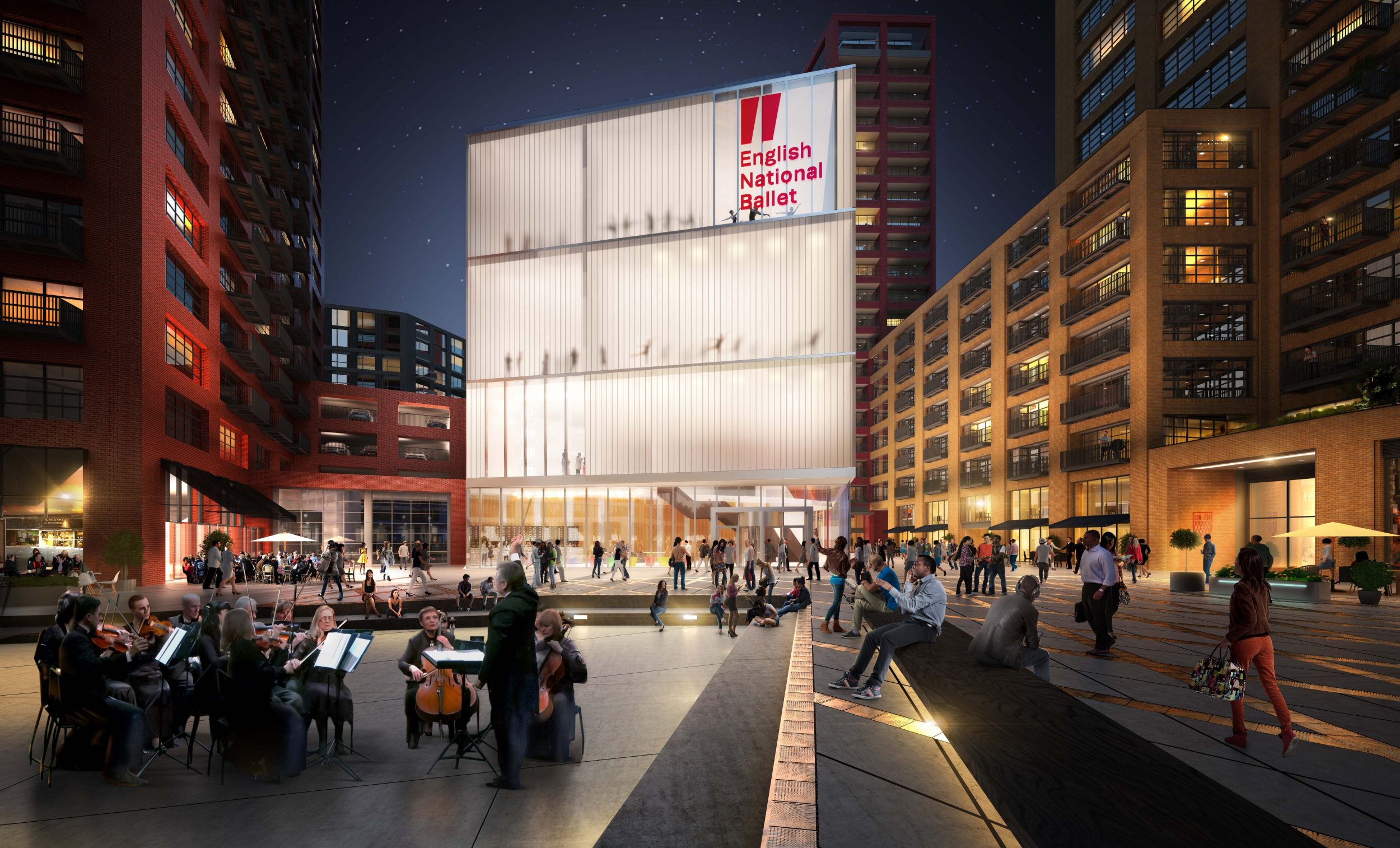 Step into our new home from 2019
We have long had the dream of having our own home, one designed around our dancers' needs, which brings the Company and the School together under one roof, and has space to develop our innovative engagement and learning work, to bring ballet to the widest possible audience.
A space that will echo the sound of creative Britain.

Tamara Rojo, Artistic Director of ENB
Our dream is now becoming a reality, and in 2019 English National Ballet will move into our new home, part of a new neighbourhood in East London called London City Island, in Canning Town.  We look forward to seeing you there.
From our new home, we will:
Create more work, by using our Production and Rehearsal Studios to expand our repertoire, innovate and invest in new work – strengthening our position as a leading force in the art form.
Develop and nurture talent, by developing clear pathways for career progression in dance, music, craft and teaching.
Reach more people, by enabling more performances, more digital content, a larger touring footprint, and by engaging thousands more in our creative learning and engagement programmes.
Become more resilient, with a more enterprising business model that ensures the Company and School are thriving for future generations.
I have no doubt that the ENB's relocation to City Island will further cement the city's status as a global hub for dance and the performing arts.

Mayor of London, Sadiq Khan
Contact
Thank you very much for generously supporting Our Next Step. To find out more about supporting English National Ballet please contact the Development Team on support@ballet.org.uk or call 020 7590 2950.