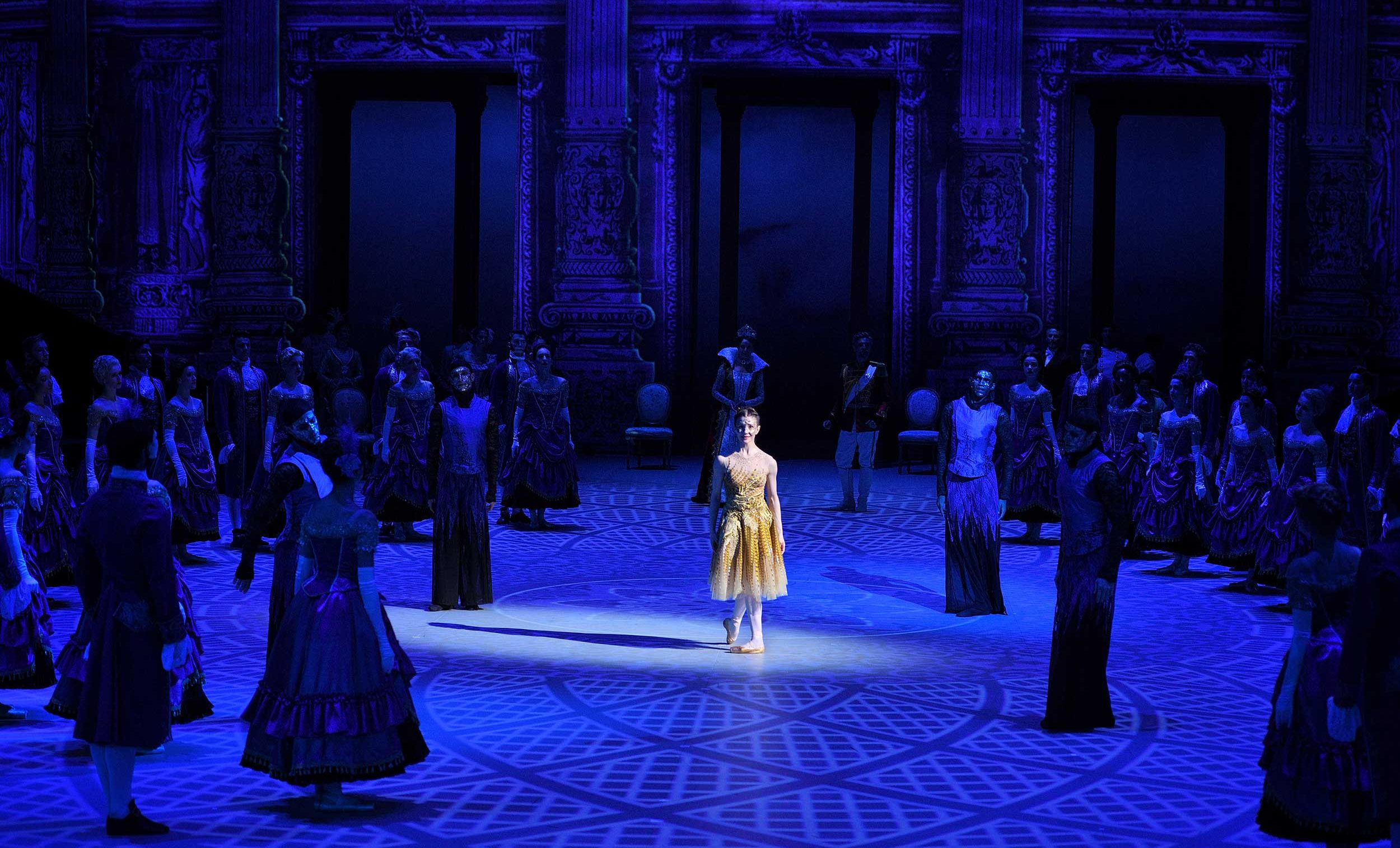 The music of Cinderella
17 May 2019
Our Music Director Gavin Sutherland tell us about Prokofiev's score for Cinderella, following our performances of Christopher Wheeldon's production in-the-round at the Royal Albert Hall in June, and ahead of its traditional proscenium arch version this Autumn.
When Sergei Prokofiev composed his most famous ballet score for Romeo & Juliet in 1935/6, it was viewed as 'undanceable'. It wasn't until it was first performed in 1940 that it proved to be an enormous success, and became one of the most recognisable pieces of ballet music today. Following on from this, Prokofiev was then commissioned for a new three-act ballet based on Perrault's fairy tale Cinderella, which quickly became another classic.
How does Cinderella compare to Prokofiev's more well-known score for Romeo & Juliet?
The two scores were written at extremely challenging times in Prokofiev's life, but Cinderella is just as passionate and romantic as Romeo & Juliet. It's got an added element of magic though, and has far more characterisation in it: because it's a bigger plot with more characters, the music had to reflect this.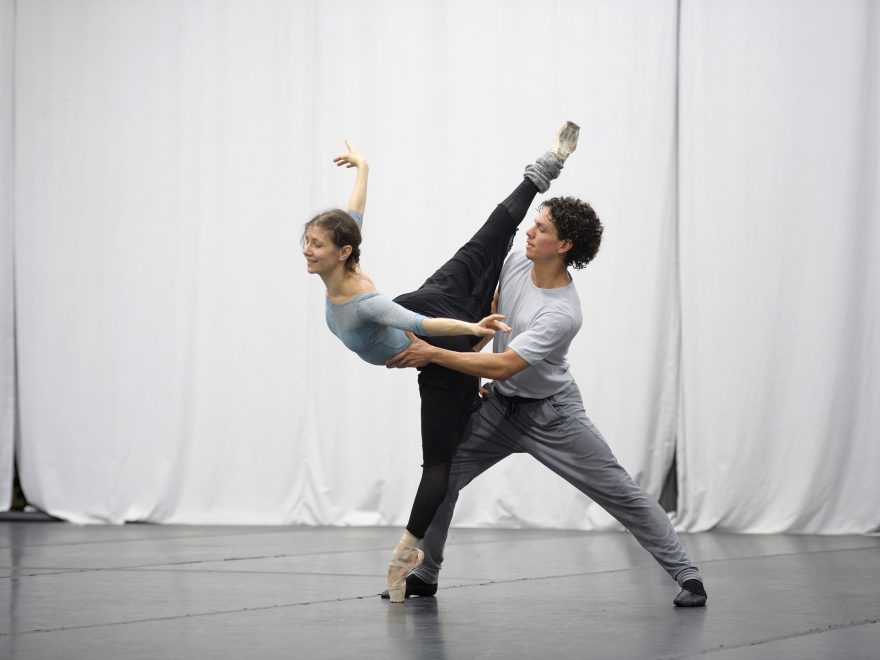 Alina Cojocaru and Isaac Hernandez rehearsing Christopher Wheeldon's Cinderella in-the-round © Laurent Liotardo
How does it reflect the characters?
There are lot of musical themes that belong to different characters – some would call them leitmotifs. Cinderella has some, the Prince has some also, so you recognise the characters in the music. Prokofiev also links these leitmotifs to emotions as well as people.
How does he achieve that?
For example, there is a beautiful, flowing, romantic melody that you hear at the beginning and the very end of the ballet. At the end, he calls it "Amoroso". It is such a beautiful, rich, burgeoning, romantic tune; it conveys an outpouring of love and affection. Prokofiev wrote it in C Major; a very important key in the ballet music of Prokofiev, because it is a very warm, grounded key and every time you hear it, it conveys a gentle, happy emotion.
Listen to the Amoroso section at the end here:
Another example is the very opening of the ballet: Cinderella's sad theme, which is in E Minor – very gloomy and emotional: this is when Cinderella's mother dies.
Listen to this sad theme at the beginning here:
Prokofiev really is a master storyteller: he managed to get every emotion, every character, and every scenario across in the most understandable of terms with his music, some of which you can't get out of your head. Some musical phrases are real ear worms! I go home I often end up sitting on the tube whistling away: people must think I'm nuts but I can't help it! And I know I'm not alone with this!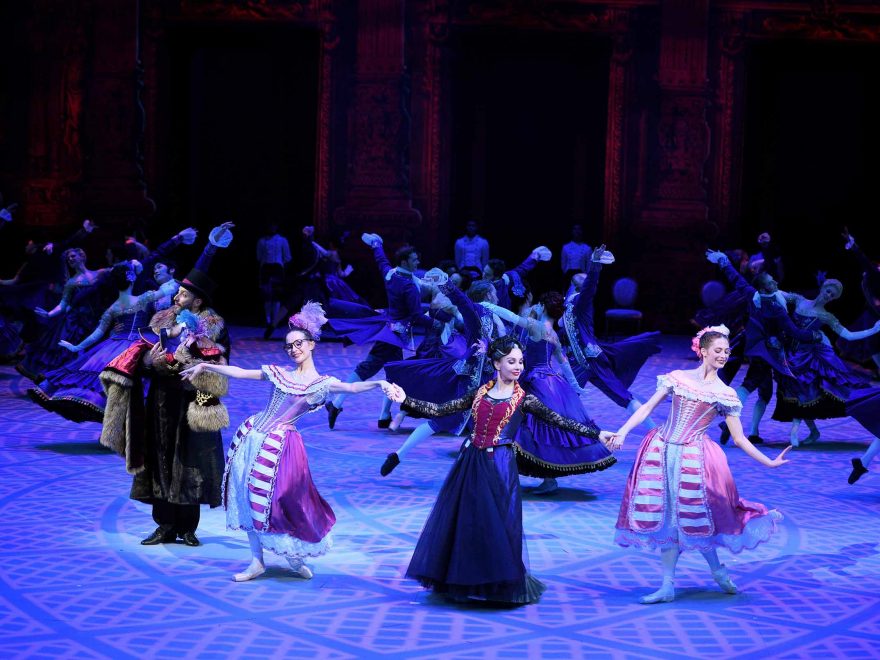 Katja Khaniukova, Tamara Rojo and Emma Hawes in Cinderella in-the-round © Laurent Liotardo.
What are your favourite ear worms from Cinderella?
In the original it's known as "The Dance of the Sisters with the Oranges": it's just a really silly tune. I'd like to think Prokofiev at his most mischievous and immature. It's this lolloping, hysterical, jokey piece, just out of character with the surrounding atmosphere of the ball.
Listen to the tune here:
The other thing I like is the main pas de deux in Act 2, between the Prince and Cinderella. It's a very sinuous  melody, buried in the middle of the texture, played by the cellos and bassoons. So, it's rich, it's romantic, and it's opulent. And then there's a huge explosion of passion in the middle of it. I think it's a beautiful piece of music. It's three pages of a score and in that, you get everything you want out of the meeting between Cinderella and the Prince.
Listen to the music here:
For you, what makes for a good ballet score?
Nowadays, people say that, if you're watching a film and you hear the film score, it hasn't done it's job. It should just be "there".
With ballet, it's the opposite: if you don't lock onto the score, or have an attentive reaction to it, then it's failed. Because then you're just listening with your eyes. Prokofiev's Cinderella is a great score because it grabs the attention from the first note and it holds you until the end.
You've been watching lots of rehearsals, how would you say Christopher Wheeldon's choreography works with the music?
Christopher's production is a real eye-opener, and he's so faithful to the music. He knows every inch of the music and his steps and choices reflect that: I love that about him. The score has stood the test of time and, with great creativity, Christopher's vision makes it come out really fresh. I would like to think that his Cinderella will be the only one everybody should ever see.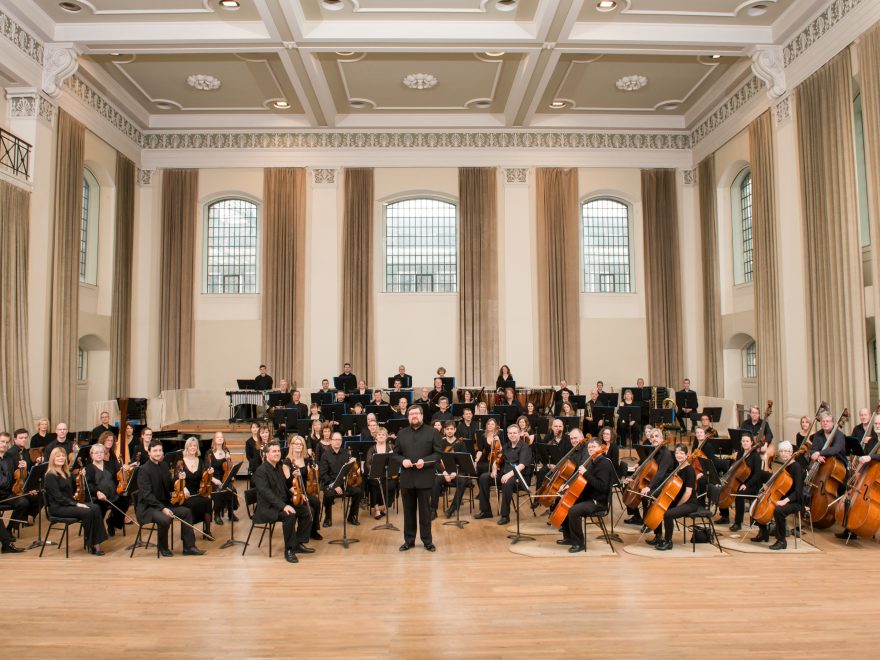 English National Ballet Philharmonic © Photography by ASH