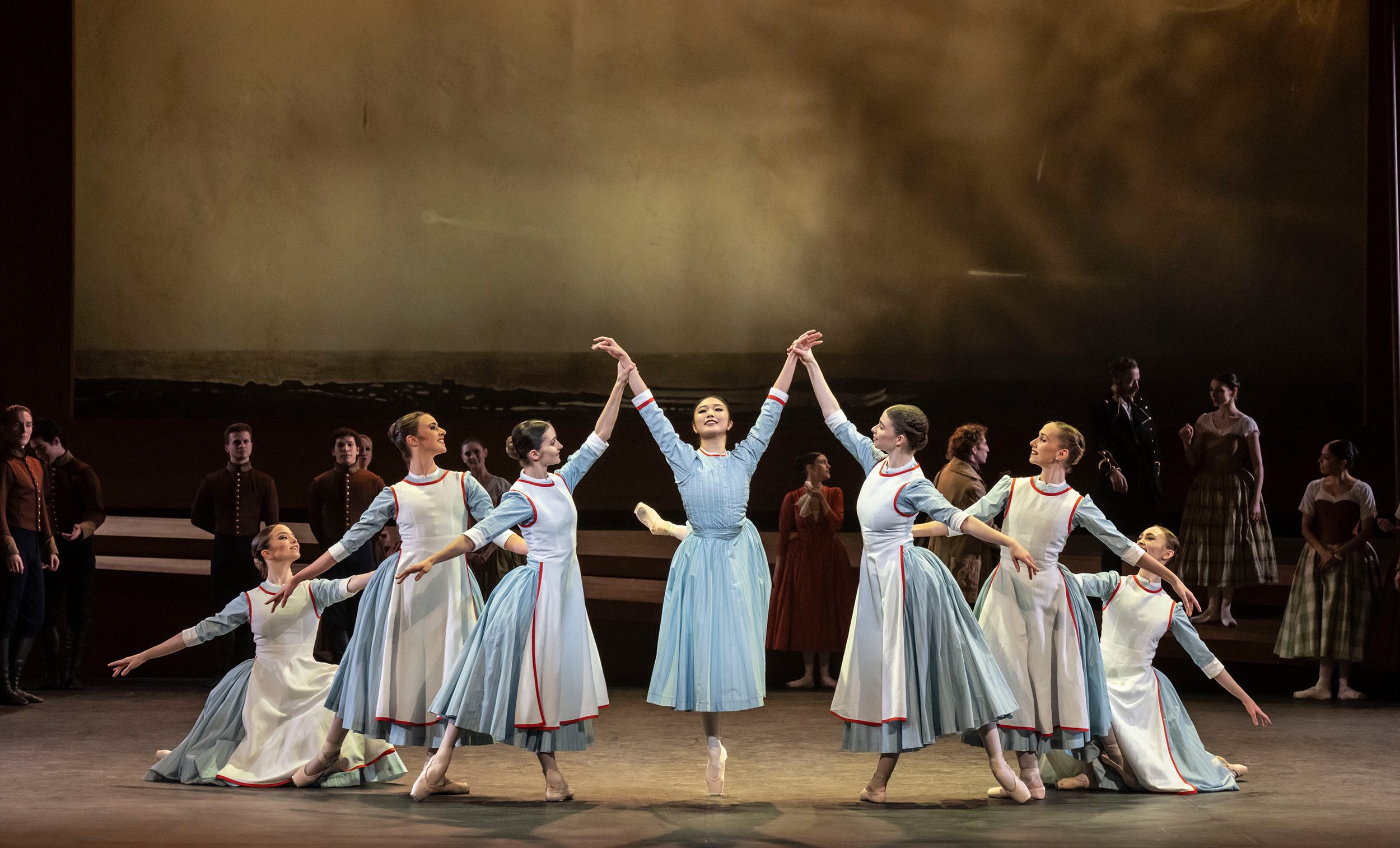 Raymonda: Our Thank You to Healthcare Workers
27 Jan 2022
Tamara Rojo's epic production of Raymonda takes inspiration from the remarkable frontline nurses who supported the war effort in the Crimea, such as Florence Nightingale, Mary Seacole and Betsi Cadwaladr.
We invited over 3,500 healthcare workers to attend performances of Raymonda's world premiere run at the London Coliseum.
Working with key partners, including the Florence Nightingale Foundation, we reached out to health workers across London and beyond to offer them free tickets to see Raymonda – a ballet with a nurse as its central character.
Over 3,500 tickets were distributed to staff of several NHS Trusts (including St Barts, Royal Chelsea and Royal Marsden hospitals) to members of the Caribbean Nurses Association UK and more. Here's some of the feedback we received.
https://twitter.com/BreatheAHR/status/1484106599199350793
A group of Nurses Association of Jamaica members went and enjoyed it immensely. The music, scenery, costumes and of course the dancing was extremely beautiful. As NHS nurses we appreciate their hard work and dedication put in to make such a wonderful performance.
View this post on Instagram
I just wanted to thank you again for your truly wonderful donation to the staff of the Homerton. I was able to go on Saturday and was absolutely blown away. I felt so privileged to have been witness to such a magical performance. Thank you for allowing us the chance to experience something so special and add to our wellbeing.
It was an experience! I've been to see theatre and opera before but never ballet. The performers, the orchestra and the setting were just superb. Another member of my team went during the week and really enjoyed it too.
It was wonderful, thank you for this beautiful piece of art. Highly recommend going if you can!

— kittykat (@katheri23524514) January 20, 2022
It was beautiful thoroughly enjoyed it… and for my friend it was the first visit to the Coliseum so a lovely experience
I absolutely loved the performance!! Took my boys and they really enjoyed it… they were really impressed by the dancers too
@ENBallet this evening to see Raymonda, a great evening out with my sister, we loved the characters of Henriette and Sister Clemence – beautiful performances.

— Catherine Green (@CathGreenLab) January 18, 2022
Raymonda had its world premiere on Tuesday 18 January 2022 at the London Coliseum. The production will tour to the Mayflower Theatre in Southampton later this year. Book your tickets here.