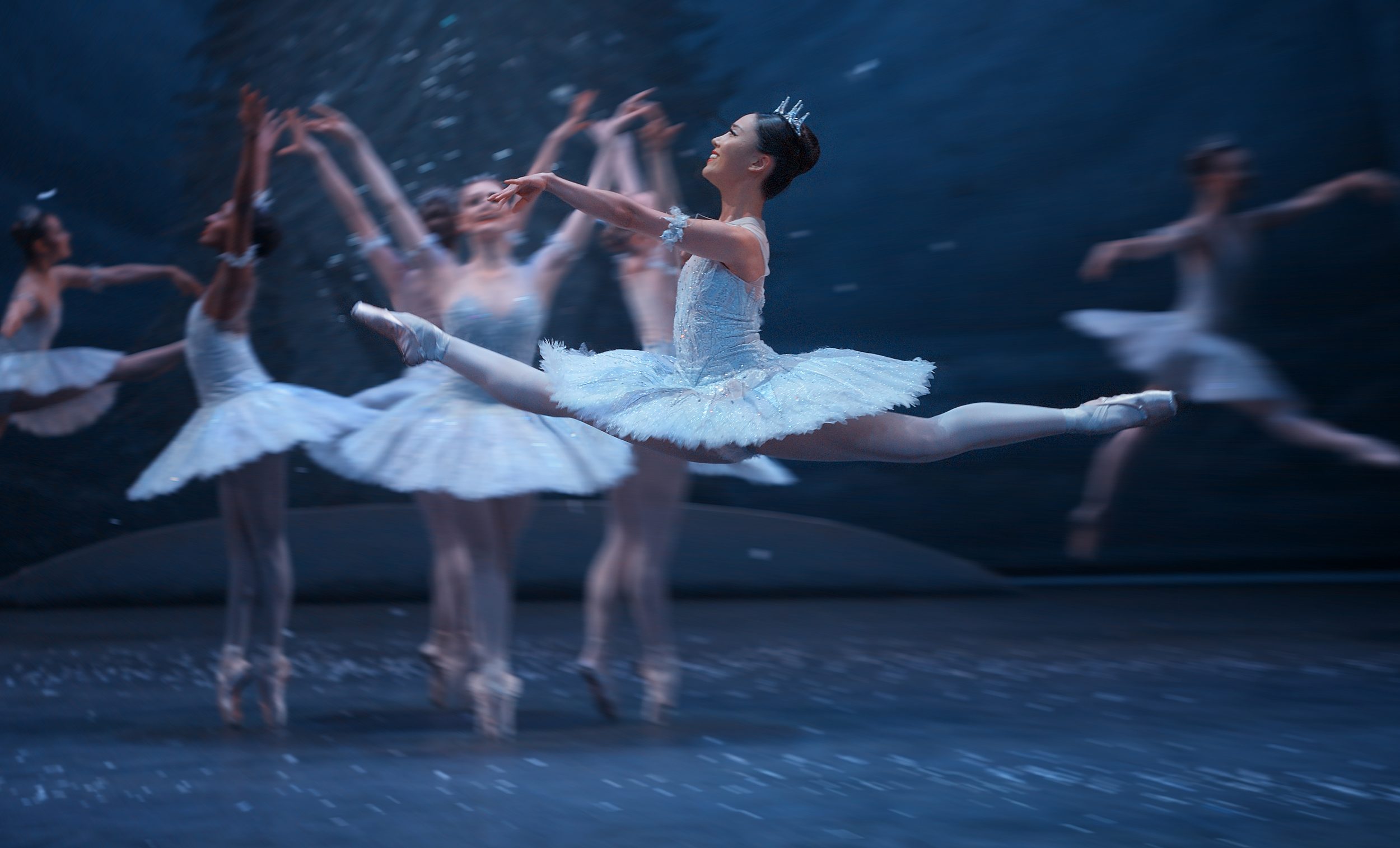 Lifelong memories of Nutcracker
11 Dec 2020
For many balletomanes, watching Nutcracker is at the heart of their Christmas celebrations. Ruth Barnes, a long-time supporter of English National Ballet, has watched our Company perform Nutcracker every year since 1972: she shared some of her memories with us.
When did you first see us perform Nutcracker?
I was nearly 17 when I first saw London Festival Ballet (as you were called then) in Nutcracker. I started work in the August that year: my first pay packet saw me buy Dancing Times (which I still buy!), and had an advert for your upcoming Nutcracker season. So with the next pay packet I bought a ticket for The Nutcracker! While I had seen Swan Lake before with school, this was my big first adventure into the world of ballet as an adult. I went alone.
My parents were ballroom dancers and not remotely interested in the world of ballet, luckily a new work colleague was. We became lifelong friends: we used to watch Festival Ballet throughout the year and The Nutcracker was always a must. Many years later, I became godparent to her daughter, and she would come along as well. So I have lots of happy memories of a goddaughter growing up and enjoying Nutcracker as well.
What do you love most about it? 
It is just so happy and cheerful, you can't fail to be uplifted by the music, the colourful sets, and it brings back memories of the anticipation of Christmas day from when we were young.
I think seeing the production the first time made it a part of Christmas for me. That is where the tradition of going every year came from: the happiness and sparkle of the ballet is part of the magic of Christmas – especially when you see the children being taken to their first ballet.
Since 1972, we have put on 7 different productions of Nutcracker. Do you have a favourite one?
That has to be the Ronald Hynd one [which ran from 1976 to 1985]
It was at a time of my life when everything was going well, and I had joined the Friends of Festival Ballet and had got involved with them. I often helped on the "Friends" desk at the theatres throughout the year, or was stuffing newsletters into envelopes for the members. It was always lovely to see so many positive people come up to the desk at the interval of the Nutcracker, and little girls practicing in the foyer.
I still remember some performances vividly, and other wild moments. I remember Vivien Loeber coming on stage in Act 2 still in her Mirlitons costume to replace Noleen Nicol, who was dancing the Sugar Plum Fairy and had sprained her ankle mid-performance!
The last night always had a surprise in store. You never knew what to expect. Who remembers the wonderful Nicholas Johnson as Fritz with the biggest Admirals hat ever and an equally large parrot? And Nigel Burgoine and Hugh Rathbone, suddenly appearing as washerwomen, the strangest of guests!
You must have seen so many great dancers over the years…
Yes, I have been very lucky! Eva Evdokimova, who always chatted to any "friends" who were helping out, Patricia Ruanne and Alain Dubreil, Elisabetta Terabust and Patrice Bart, all come to mind. Carole Hill as well, who was always so cheerful, and the wonderful Paul Clarke taken from the ballet world so tragically young. Terry Haworth was a wonderful Drosselmeyer.
I also remember Tamara Rojo, Agnes Oaks and Thomas Edur, and Daria Klimentova in the Derek Deane production (1997 – 2001): the more I saw that production, the more I found to like with it. My list of great dancers could go on and on!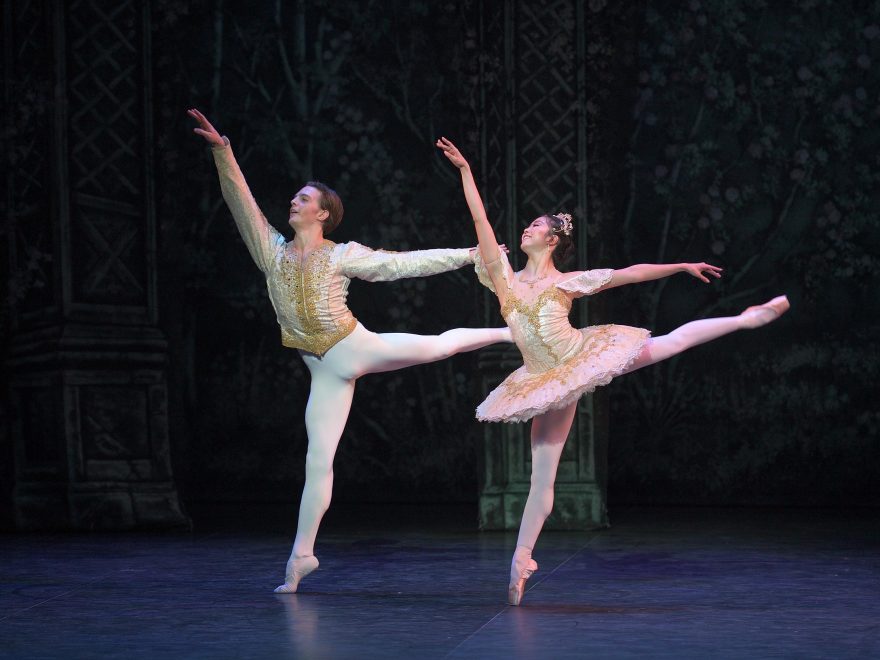 What do you think makes Nutcracker such a timeless ballet?
Any good production taps into the magic world that every child wants to exist. As long as it has that, it will work.
Time doesn't stand still. Every Nutcracker I've seen has catered for changes in taste. Who, back in the early days of your company, would have thought of having square tutus like liquorice allsorts (Sue Blane's wonderful designs for the Derek Deane production)? What would Tchaikovsky have made of the over the top roles of Grandpa and Ms V Aggra in the Christopher Hampson version (2002 – 2009)? A brilliant addition to any party scene, as we adults all know someone who comes to a party and is a total embarrassment!
With its beautiful score and story, I also think that Nutcracker is like and old comfy jumper. Christmases change over the years as loved ones move away or die, but Nutcracker is always there, warm and comforting.
English National Ballet has been performing a version of Nutcracker every year since we were founded in 1950. The tradition continues with Nutcracker Delights at the London Coliseum. Book your tickets now.