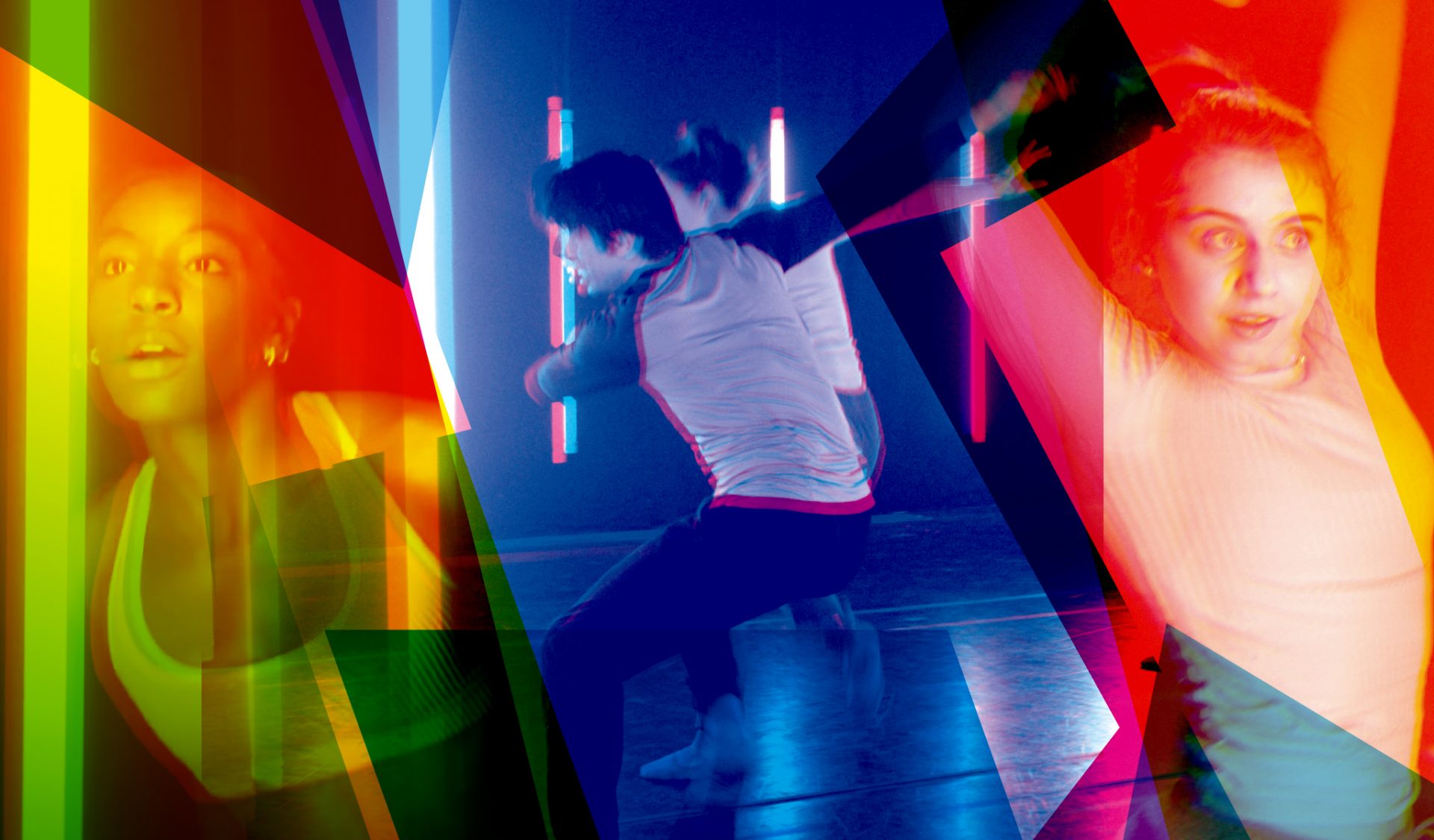 Let Loose: a joyful new dance film
01 Jul 2021
Watch it now until 3 September
We're happy to present a brilliant short dance film created for everyone aged 6+ in collaboration with our friends at the Unicorn Theatre.
Let Loose is a dazzling celebration of play and the delights of friendship through movement and music. It's about breaking free and embracing life – a message we can all relate to this summer!
Unicorn Theatre Associate Director Rachel Bagshaw directs, with choreography by Arielle Smith and performances by ENB dancers Precious Adams, Julia Conway, Matei Hadrian Holeleu and Van Le Ngoc.
This is choreographer Arielle Smith's third project with English National Ballet. In 2020, she created the solo Mañana Iguana for dancer Rhys Antoni Yeomans (as part of Emerging Dancer 2020) and the dance film Jolly Folly. This witty homage to silent movies was also performed live on stage in May 2021.
Smith won the 2020 National Dance Award for Best Emerging Artist, and is nominated for a South Bank Sky Arts Award in the Breakthrough category. Learn more about Arielle Smith in her Guardian interview.
A Unicorn Theatre, English National Ballet production and Tea Films presents Let Loose
Directed by Rachel Bagshaw
Choreographed by Arielle Smith
Performed by Precious Adams, Julia Conway, Matei Hadrian Holeleu and Van Le Ngoc
Ballet Mistress: Mayumi Ganley
Set and Costume Designer: Charlotte Espiner
Lighting Designer: Sarah Readman
Director of Photography: Dan Patrick Hipkin
Cinematographer & Editor: Oliver Bury
Music: Grande Tarentelle, Op. 67, RO 259 Gottschalk, Louis Moreau. Performed by Hot Springs Music Festival Symphony Orchestra, Michael Gurt (piano) and Richard Rosenberg (Conductor). Licensed by courtesy of Naxos Music UK Limited.
Streamed in partnership with The Guardian.